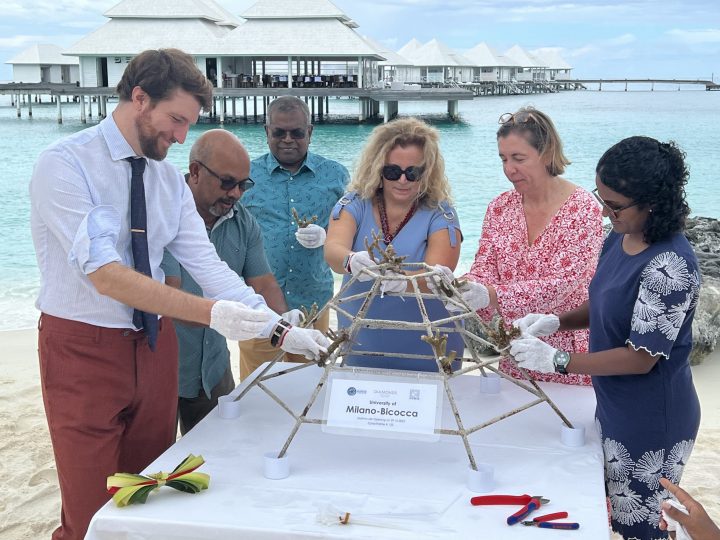 Diamonds Thudufushi Opens New Marine Laboratory
Diamonds Thudufushi Beach & Water Villas, in collaboration with the University of Milao-Bicocca, Italy, has opened the new Marine Laboratory at the island resort. Inaugurated on 29th October 2022, the Marine Laboratory is one of its kind among the resorts. 
The resort welcomed the Minister of Environment, Climate Change and Technology, Aminath Shauna, along with State Minister of Environment, Dr. Abdullah Naseer and the State Minister of Tourism, Dr. Ahmed Salih, and the Rector of the University of Milano-Biocca, Prof. Giovanna Iannantuoni at the opening ceremony. A delegation from the Italian embassy and Senior University representatives also attended the ceremony.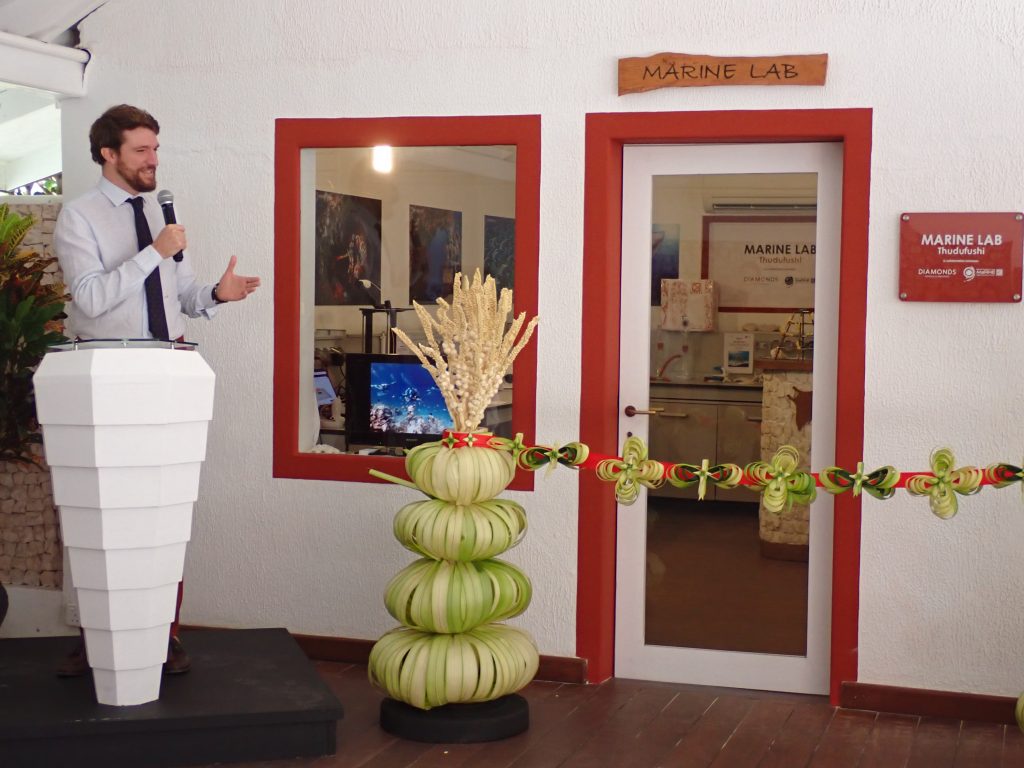 Featured Image: Opening Ceremony of the Marine Laboratory 
Fitted with modern laboratory equipment, the laboratory combines active marine research with educational experiences for the resort's guests. The laboratory can conduct DNA analysis as well as 3-D printing to supplement ongoing coral restoration project. In dedicated workshops, resort guests can experience the virtual reality of diving in the pristine coral reef, participate in coral restoration practices and learn how to use environmental DNA for marine megafauna conservation.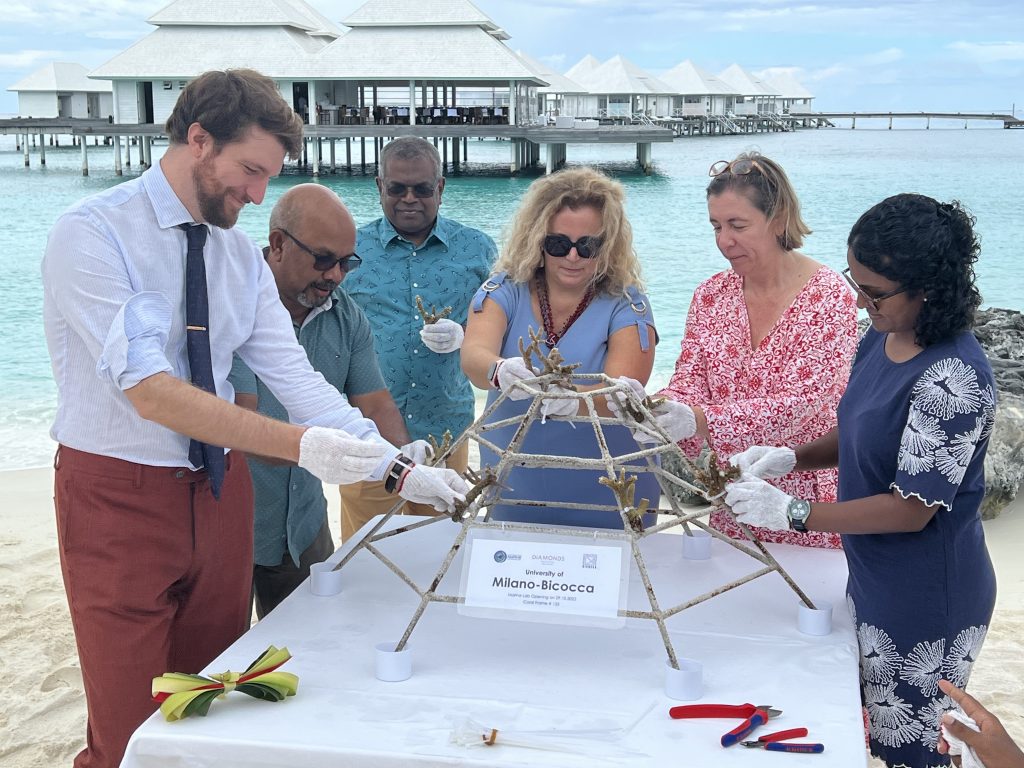 Featured Image: Opening Ceremony of the Marine Laboratory 
This collaboration will allow guests to experience science in action as well as contribute to data collection through local science projects. Increasing ocean literacy of resort guests through these memorable experiences, Diamonds Thudufushi aims to support marine research and contribute to the conservation and protection of the Maldivian coral reef ecosystem.