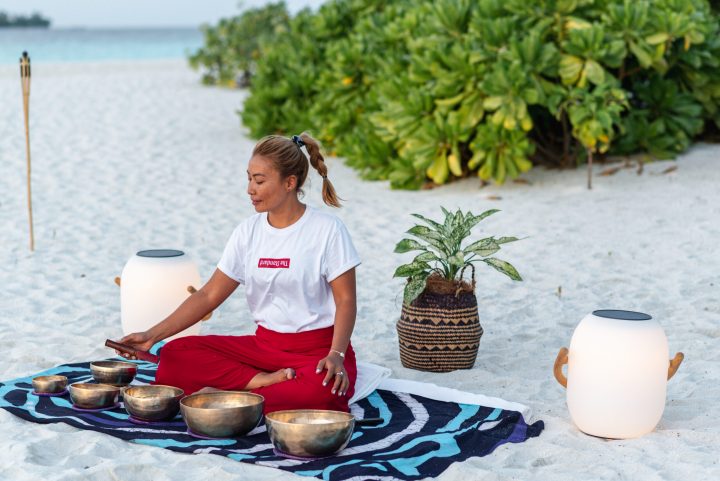 Discover idyllic wellness retreats at these Maldives resorts
Discover the epitome of relaxation and indulgence with luxurious spa experiences offered at three of the Maldives' most idyllic resorts. From personalised treatments to wellbeing experiences, each resort offers its own distinct approach, dedicated to nurturing guests' mind, body, and soul.
Heritance Aarah Maldives
Wellness enthusiasts can take off on a restorative journey, of body and mind, at Heritance Aarah Maldives, one of the most holistic spa resorts. The resort invites guests to immerse in a world of tranquility at the Medi Spa, set above tranquil lagoon waters at the overwater spa. With a curated menu inclusive of state-of-the-art dermatological treatments that combine the latest medical prevention, aesthetics, fitness, nutrition and wellbeing, the resort ensures a perfect rejuvenating package. The spa uses Dermograph skin diagnosis system to create a personalized plan for guests, accompanied by Medi spa products.
Heritance Aarah Maldives not only provides a wide range of spa therapies, but also customises treatments based on personal requirements and length of visit, with services including Micro-needling, Nano-needling, mesotherapy, and medical facial treatments along with a range of facials and massages as well as body treatments such as body contouring, sculpting, scrubs and wraps.
For more information and details on the all-inclusive packages: heritancehotels.com
JW Marriott Maldives Resort & Spa
Amidst the lush greenery of JW Marriott Maldives Resort & Spa lies the tropical sanctuary that is Spa by JW, waiting to welcome guests for the ultimate indulgence. The award-winning Spa is a must visit for those seeking relaxation and some time to disconnect from the world, boasting six world-class Treatment Rooms, a Deluxe Treatment Suite, Overwater Gym, and an Open-Air Yoga Pavilion each offering endless views of the azure waters.
Guests will be whisked away on a journey of tranquility with a range of treatments that are tailor-made to their needs, delivered by the resort's expert therapists. The Spa offers a selection of packages that include all that is needed to feel truly renewed, aimed at revitalising mind, body, and spirit.
For more information on facilities and packages, visit jwmarriottmaldives.com.
The Standard, Huruvalhi Maldives
Press reset on your health and wellbeing with the ultimate escape in the Maldives. The Standard, Huruvalhi Maldives invites you to relax, restore and rejuvenate body, mind and soul in an exotic private island setting. Wave goodbye to stress from the minute you step onto the island's sugar-white sands, with the resort's anything-but-standard wellness offering designed to deliver the unexpected. In The Standard Spa, explore the indoor hydrotherapy playground, where a communal hammam, aroma steam room and plunge shower create an invigorating hot-cold contrast.
For the ultimate wellbeing getaway, The Standard's Eco Escape promises a free-spirited five-day programme of yoga, meditation, massages and spa pampering. Yogis can savour sunrise, sunset, Hatha and aqua yoga classes, before unwinding with a Deep Relax Massage, Rose Ritual Renewal, Reflexology Treatment and Candle Massage in The Standard Spa, and a steamy DIY hammam session.
To book your wellness getaway with The Standard, Huruvalhi Maldives' Eco Escape offer, visit: standardhotels.com/maldives/specials/eco-escape