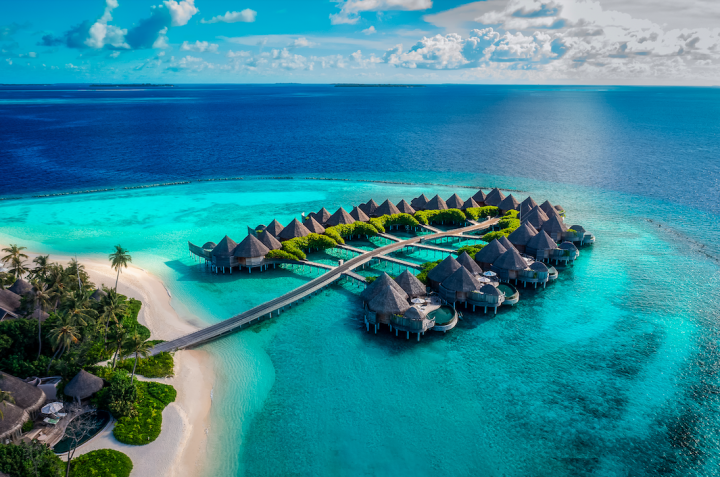 The Nautilus Maldives Launches The Slumber Ritual on World Sleep Day
On 17th March 2023, the world celebrates World Sleep Day with a global call to action to  organize sleep health awareness activities. This year's theme, "Sleep is Essential for Health",  aims to promote the global message of how vital sleep is to overall health. Without good sleep,  one's mental and physical health, as well as social well-being affects daily tasks. Alongside  World Sleep Day, The Nautilus introduces the slumber ritual to aid guests with better sleep at  night.
Guests are encouraged to rest easy, disconnect with the stresses of their daily lives, and participate in any activities leisurely, whether night or day. The Nautilus Slumber Ritual is a complimentary turndown service being performed by The Nautilus's house masters (private butler service) on the evening of World Sleep Day. The  evening turndown service begins with a hot bath filled with Omorovicza bath salts to help  soothe tired muscles and promote blood circulation. A warm pot of herbal floral tea with a  cup of mixed nuts is waiting at your bedside. Sleep inducing lavender scent infused the  bedroom, and light, calm music is playing in the background awaiting your return from  dinner. A sleeping ritual to get you into the mood for a good night's sleep.
Sleep tourism, a relatively new concept in the world of travel, has been on the rise over the  last couple of years. With the stress we encounter throughout the day in our lives, we find it difficult to fall asleep at night. The number of people with sleep deprivation increased at an  alarming rate during the years of the pandemic due to the amplification of multiple mental  health issues, as we spent weeks and months cooped up in a small space without the freedom  of a peaceful mind.