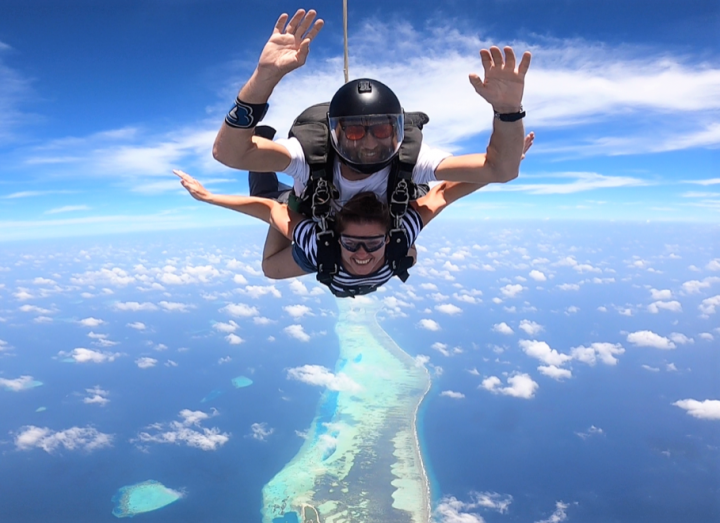 Dive into the Maldives by Parachute at The Nautilus
What better way to see the beautiful Maldives with its dreamy vanilla beaches and cerulean and turquoise waters that make up paradise atolls than from 12,000ft above the Indian Ocean, as you hurtle out of plane with a parachute. Now guests of the ultra-luxe private island The Nautilus can enjoy a brand-new adrenaline-fuelled adventure, skydiving. Thrill-seekers can jump alone or in tandem above the Baa atoll for a once-in-a-lifetime experience.
This latest addition to the already impressive repertoire of experiences has been launched since The Nautilus' plans to provide the ultimate Maldivian haven for guests' post-pandemic. With boundless freedom at the heart of The Nautilus, it comes at the same time the resort has launched the "ultra-itineraries" package,  where guests can create unforgettable itineraries featuring once-in-a-lifetime experiences.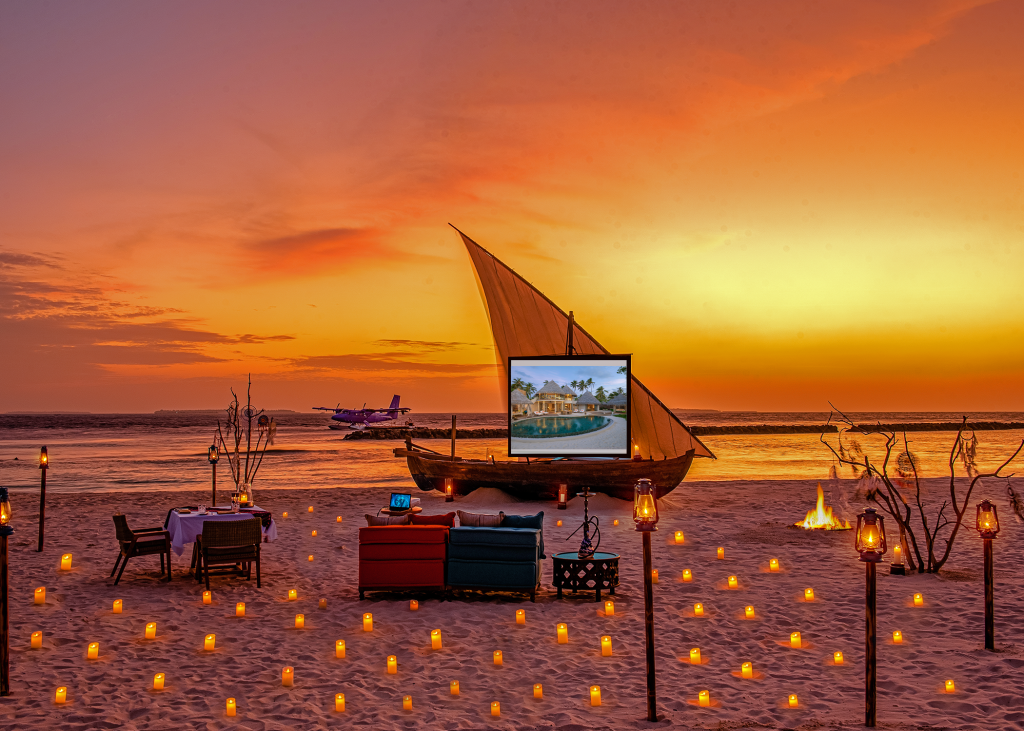 Just a 20-minute yacht ride from The Nautilus at Dharavandhoo domestic airport, guests are greeted and fully briefed by the expert skydiving team. They will then get dressed into their jumpsuit, strap on their goggles, board the aircraft and experience the most sensational moment of their life as they and their experienced instructor edge towards the door, peering down at the tourmaline Maldivian seas.
Then the skydivers and their instructor will then plunge from the plane into the sky and freefall for one minute at speeds of 200km per hour before their parachute-canopy opens.  Once the parachute opens, they can enjoy a full 360-degree view of the Baa atoll for five minutes before safely landing on the Maldivian white-sands.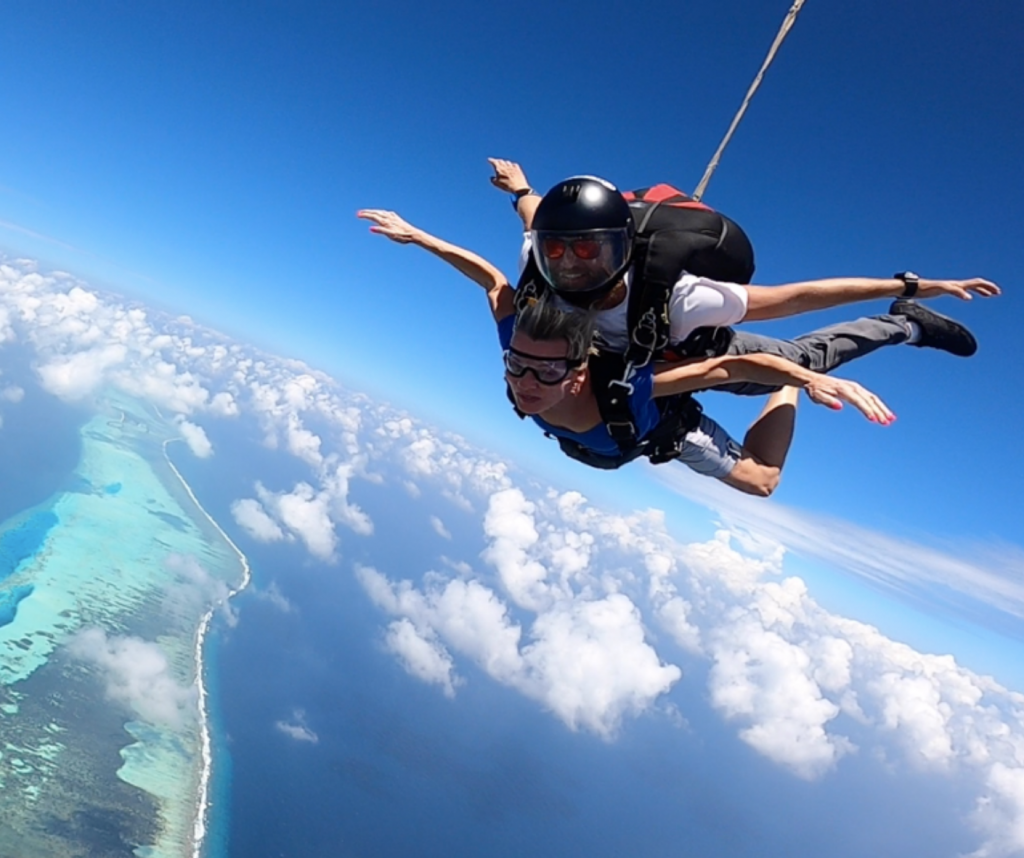 The Nautilus' skydiving experience is perfect for those who are already professionally licensed  skydivers, extreme adventure enthusiasts and even first-time adrenaline-seekers who can tandem  jump with a seasoned instructor. Guests who book a tandem skydive package can also request video footage of their experience to share with friends and family back home.
The Nautilus is a luxury bohemian hideaway in the Maldives on an ultra-luxury private island resort with just 26 beach and ocean houses and residences.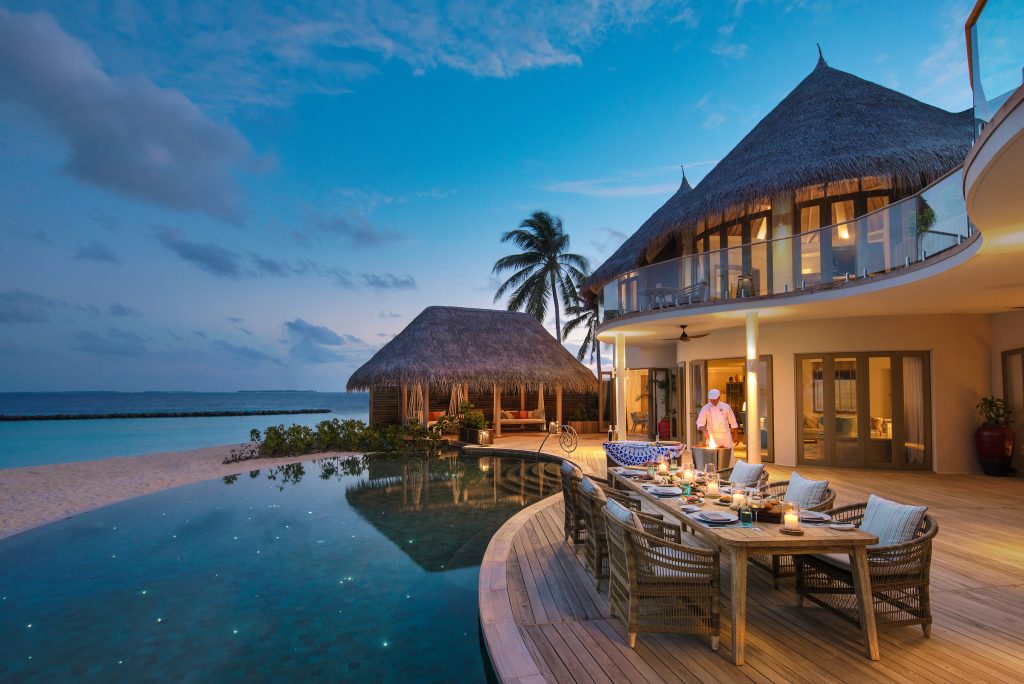 Conceptualised by a Maldivian hospitality icon and visionary entrepreneur who was instrumental in  creating many award-winning resorts, The Nautilus is the result of his lifetime's work. The legacy of this  visionary entrepreneurship is now carried forward by the next generation of the family. A celebration of the individual spirit, The Nautilus offers liberation and freedom unconditionally. Space to share, to meet,  where guests are encouraged to be themselves and shape their own personal journey, which is why skydiving is the perfect addition to its experiences.
Book a skydive in the Maldives contacting reservations@thenautilusmaldives.com.