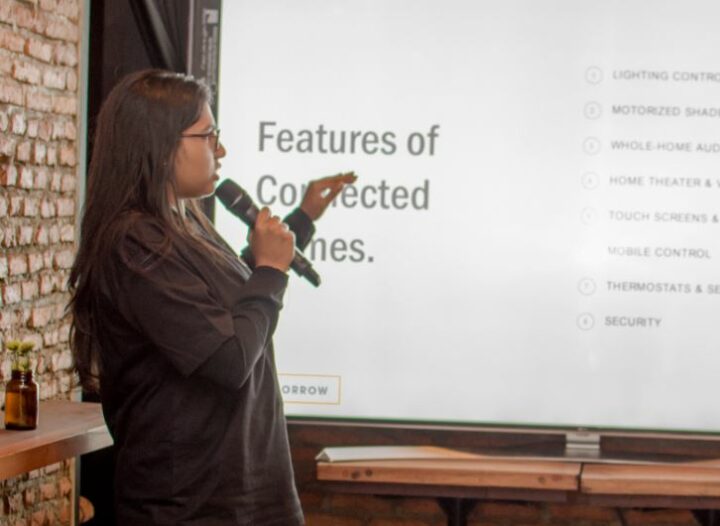 DOAV unveils Artificial Intelligence powered "Connected Homes"
DOAV, one of the leading tech solutions firms in the Maldives has launched their highly integrative and versatile home automation system – "Connected Home". An all-inclusive smart system where all your appliances can be controlled with the push of a button.
"Imagine a home that welcomes you the minute you step through the door. The lights turn on, the curtains open, and your favourite music starts to play, while the thermostat automatically adjusts to your preferred temperature, this is the power of the Connected Home. Virtually everything you own is yours to control at the touch of a button", the company stated in the press release.Adding to the obvious ease and advantages of a smart home system where you can programme and control all your connected devices and appliances with the use of a smartphone, is the system's capability for providing round-the-clock security.You can view the status of your home remotely, letting preferred guests into your home, even while you're away.
Targeted mainly at high-end resorts and developers, the company plans to advise, design, install and provide support for their system which includes, lighting control, motorised shades and drapery, whole-home audio, home theatre and video distribution, thermostat and sensors, security and much more via use of touch screens, remotes and even personal smart devices likes smartphones and tablets.
The company's services include helping customers choose among a myriad of smart devices from the world's leading manufacturers and tailoring a bespoke system designed to outfit the user's specific needs.DOAV's Sales and Marketing Official, Shiraz Musthafa said, "The main selling point of our product is how much greener they make your property. We unwittingly waste a lot of electricity on a daily basis and with the help of a smart system, this can be all but contained without any effort from the user".Hotels worldwide currently offer an increasingly popular "Green" option for guests, wherein an automated system limits the amount of light and air-conditioning to predetermined values, saving the owners a substantial amount on electricity, reducing costs, which in turn will allow hotels to provide cheaper options for guests.
"The implications of the technology are huge in the hospitality industry", added Shiraz, "with most resorts having rates calculated with regard to fuel, i.e. electricity consumption. Also, with more and more tourists seeking greener alternatives, the future is sure to be smart."
DOAV has been providing security and home solutions for over a decade and has designed systems for a number of high-end clients. Their most note-worthy work include, a fully integrated smart system at St. Regis Maldives, where guests can control all appliances in their villas using provided smart interfaces, while the resort can oversee the usage and control accordingly, bringing down costs, and a fully integrated system in the soon-to-open Waldorf Astoria Maldives Ithaafushi Resort.
DOAV's parent company Keiretsu has been awarded a slew of international and local awards for their innovative work in the tech solutions industry. Awards include, Best Emerging Integrator 2014/15 at the CresCONNECT 2015 and Honours by Maldives National Defence Force in 2012 and 2016 for DOAV's creative use of technology, and support and collaboration, respectively.
More information about the company and their services can be found on their website keiretsu.mv.