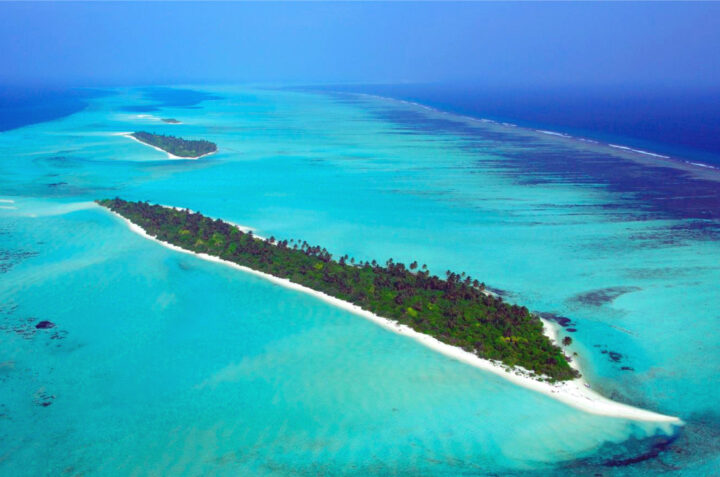 U.S.-based Dream Hotel Group to develop Indian Ocean's largest fully-integrated resort in Maldives
New York-based hotel brand and management company Dream Hotel Group on Monday announced the development of two luxury properties in the Maldives. The Chatwal Maaga Maldives and Dream Gasveli Maldives will be developed in partnership with Alpha Kinam Holdings, and are set to open in 2019 and 2020, respectively.
"Last year, we signed more new hotels and resorts than ever before," said Jay Stein – CEO of Dream Hotel Group. "I'm thrilled to announce another equally strong year of growth momentum with the signing of The Chatwa Maaga and Dream Gasveli in the Maldives, one of the strongest luxury leisure resort markets in the world." The new openings will triple the group's presence in Asia and mark a pivotal step for its global expansion plan.
According to the renowned company, The Chatwal Maaga Maldives will feature 80 ultra-luxury villas, six private beach villas and two presidential villas, as well as three world-class culinary experiences. It will be the second location to debut in The Chatwa collection of luxury hotels.
Dream Gasveli Maldives will feature 500 villas, eight presidential dining and nightlife venues, including the brand's signature Dream Beach Club, wellness spa and a dozen designer brand retail outlets for exclusive duty-free shopping. Spanning across three islands in Meemu Atoll, Dream Gasveli will be the largest fully-integrated resort ever developed in the India Ocean, the group said.
Mohamed Manik – Chairman of Alpha Kinam Holdings, with over 30-years of experience in the hotel and resort business in the Maldives, expressed his pleasure over the prospect. "I am pleased to partner with Dream Hotel Group in bringing its leading edge lifestyle brands to the Maldives and look forward to taking our luxury market experience one step beyond here with many projects in the future," he said.
"This will be a milestone year for us as we welcome an unprecedented number of new hotels into our ever-growing family of brands across the globe," added Stein. Dream Hotel Group plans to sign more than 150 hotels and resorts worldwide across all its brands – Dream, Time, The Chatwal and Unscripted – over the next four years, continuing to solidify its burgeoning portfolio worldwide.