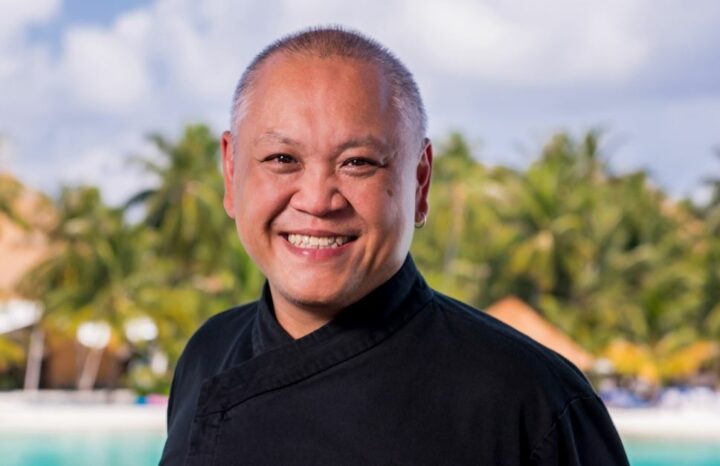 Eddie Ng appointed as new Executive Chef at Holiday Inn® Resort Kandooma Maldives
Holiday Inn Resort Kandooma Maldives has appointed Chef Eddie Ng as Executive Chef overseeing all of the resort's diverse food experiences. Hailing from Singapore, Eddie has spent considerable time across Asia at leading hotels and resorts such as the Ritz Carlton Millenia Singapore, Hotel InterContinental Dubai, Crowne Plaza Sanya, Crowne Plaza Shenyang Parkview, Hilton Hangzhou Qiandao Lake Resort and most recently at the helm of culinary operations as Executive Chef at the Radisson Blu Chongqing Sha Ping Ba.
With his love of traditional and modern French, Italian, Chinese and Japanese cooking, Eddie has been part of many culinary success stories across the establishments he has been part of. "The Palm Grill" formerly at InterContinental Dubai was voted as one of Dubai's Top Ten restaurants, "Shrooms by Elite Concept" welcomed members of the Chaîne des Rôtisseurs and he has overseen major events such as the Volkswagen Master Cup in Sanya.
"My culinary style is a very personalized and simple way of cooking that always allows the ingredients to shine. I love to 'go local' and source hero ingredients from the local markets and vendors; my appreciation of fresh and seasonal produce is evident in all my dishes and menus,"  says Eddie.
"I am truly excited to be part of the team at Holiday Inn Resort Kandooma Maldives – working together with a multicultural team catering to discerning guests with the highest of expectations in one of the most sought-after destinations in the world is a chef's dream come true!"
Eddie joins the award-winning culinary team at Holiday Inn Resort Kandooma Maldives who recently bagged the coveted titles of "The Best Culinary Establishment" award and "Maldives' Most Outstanding Chef" at the Hotel Asia Culinary Challenge 2017.