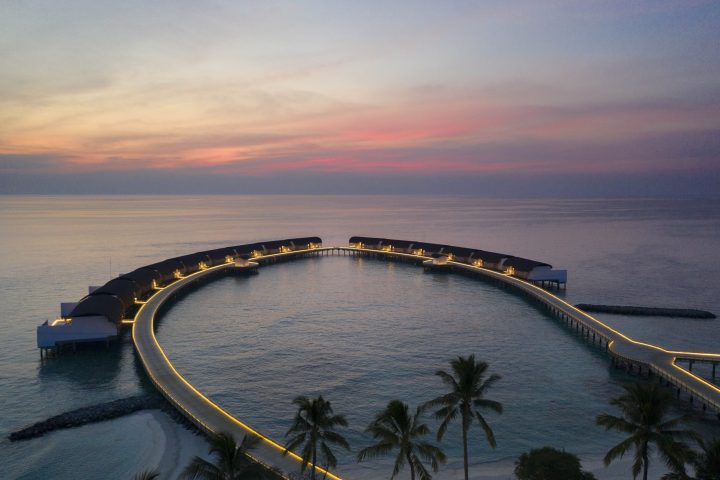 7 Days, 7 Ways; a Signature Cocktail Menu at Westin Maldives
The Westin Maldives Miriandhoo Resort has joined hands with seven sister Westin Hotels & Resorts from around the world to launch a beverage menu featuring each hotel's signature cocktail.
The "Seven Days, Seven Ways" will be available at Sunset Bar, until October 2022. Based on the idea of having a recommended daily cocktail coming from different exotic destinations, guests will be able to choose between signature cocktails from Brisbane, Tokyo, Dubai to Malta, Madrid, Panama and New York, while also having a taste of The Westin Maldives Miriandhoo Resort's own signature Miri-Miri.
The resort offers 70 villas, distinct eco-friendly Italian design, diverse dining experiences and a transformative wellness offering With a choice of four unique dining venues, The Pearl, Island Kitchen, Hawker and Sunset Bar, guests can experience a delightful range of cuisines during their stay to resonate the brand's Eat Well passion point. Crafted at Westin is the brand's newest beverage concept, also aligned with Eat Well, inviting guests to revive with an artisanal elixir. Each expertly mixed cocktail from signature Crafted at Westin menus around the world are infused with natural ingredients and fresh local flavors. In addition, there all the facilities expected from a luxury escape including a multi-function recreation ground for tennis, basketball and volleyball
Signature cocktails featured in the menu include:
"MIRI-MIRI" by The Westin Maldives Miriandhoo Resort
"RANGO DAIQUIRI" by The Westin Brisbane
" MAGIC" by The Westin Tokyo
"MIST" by The Westin Dubai Mina Seyahi Beach Resort & Marina
"MEDITERRANEAN SUMMER" by The Westin Dragonara Resort, Malta
"LA VIOLETERA" by The Westin Palace, Madrid
"PEARL ISLAND" by The Westin Playa Bonita Panama
"HEAVENLY RYE" by The Westin New York at Times Square