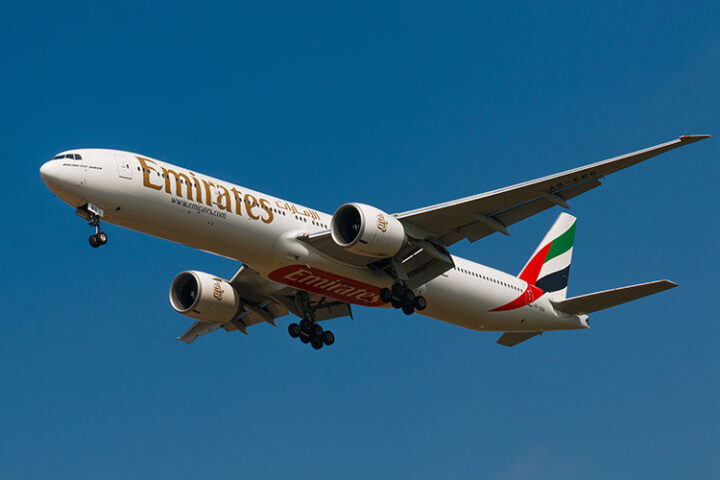 Emirates scoops three prestigious industry awards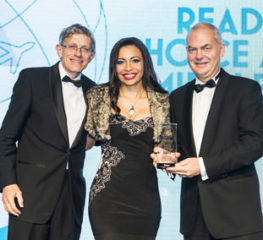 Emirates has recently scooped three awards for excellence, at two of the region's industry leading award ceremonies.
Emirates was recently honoured with the prestigious 'Airline of the Year' award at the Arabian Business Achievement Awards. This is an annual event that recognises success, innovation and ethics – for both corporates and individuals across the Middle East.
The airline also won the coveted 'Favourite Airline Premier Cabin Middle East' at the Condé Nast Traveller Middle East Readers' Choice Awards. The award, voted for by the readers of Condé  Nast Traveller Middle East, is highly competitive with airlines from across the region competing in the category. Emirates' President, Sir Tim Clark was also honoured at the event, receiving the 'Editor's Choice Lifetime Achievement Award', for his dedication and service to the aviation industry.
Sheikh Majid Al Mualla, Emirates' Divisional Senior Vice President, Commercial Operations West said: "For Emirates these awards clearly reflect a vote of confidence from travellers across the region, who acknowledge and appreciate our continuous drive to deliver high-quality service. Importantly, being bestowed these honours by the travelling public pushes us to work harder and drive through new innovations making sure we always stay on top."
Emirates continues to be a leader in revolutionising air travel, working hard to ensure all aspects of the customer experience are second to none. It is the many advances by Emirates in the area of aviation that have resulted in the airline winning more than 600 international awards.
Highlighting Emirates' reputation as an industry leader nearly 50 million customers flew with the airline in the 2014-15 financial year, connecting across the airline's global network and enjoying the airline's extensive onboard innovations