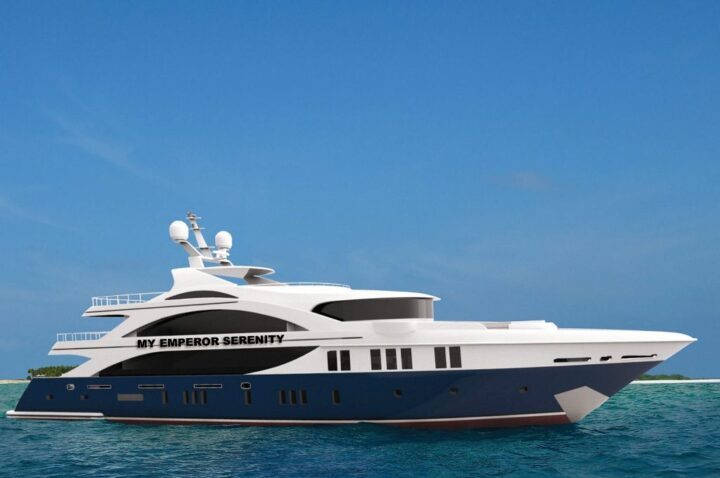 Emperor Serenity joins Emperor Divers fleet and prepares to set sail in March 2016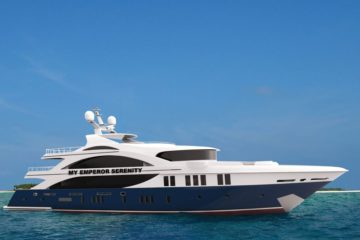 Emperor Serenity is the newest boat set to join the luxurious fleet of liveaboards by Emperor Divers. A spacious boat designed in  contemporary style, Emperor Serenity will feature three decks, and will be ready to set sail in March 2016.
The 40 metre, new vessel will feature 13 cabins, and can accommodate up to 26 guests at the same time.  All dive trips made on this boat will include a trip to a private island, with a barbecue under the stars.  Added bonuses include diving with the beautiful manta rays and swimming with the the largest fish on the planet, the whale shark.
A separate dive dhoni will take guests to the prime dive spots around each atoll, where professional dive guides will be happy to show guests around a particular area. The boat will have four professional dive guides on board, to assist guests with diving, and equipment.
Emperor Serenity offers free nitrox for all divers. For non-divers, the liveaboard offers free snorkelling equipment, plus a voucher of USD 50 to spend on board.
Speaking about Emperor Serenity, General Manager of Emperor Divers Mike Braun said: "We are really proud of Serenity. She's a brand new boat built to our exacting specifications – great for divers but equally great for non-divers as she's got plenty of space and relaxation areas."
The boat will offer guests the chance to dine in private or enjoy the company of other guests. The spacious open air deck can be a hideaway for a quite night of stargazing and listening to the waves.
Emperor Voyager and Emperor Atoll are the two existing liveaboards by  Emperor Divers.
Source: www.sportdiver.co.uk