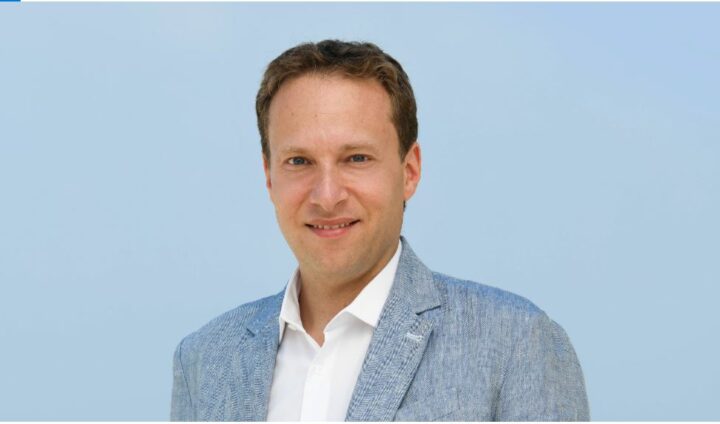 Etienne Dalançon appointed as General Manager of Waldorf Astoria Maldives Ithaafushi
Waldorf Astoria Hotels & Resorts, Hilton's luxury brand of iconic landmark hotels, has announced the appointment of Etienne Dalançon as general manager of the highly anticipated Waldorf Astoria Maldives Ithaafushi.
With more than 20 years of experience in various roles within the hospitality industry, Etienne joined the Hilton team in 2018 and was most recently general manager of opening projects at Hyatt Hotels Corporation. Over the years, Etienne has strengthened his experience across multiple geographies including Shanghai, Hong Kong, Tokyo, as well as in his native home of France.
Daniel Welk, vice president, Luxury and Lifestyle, Hilton, Asia Pacific, said, "We are delighted to have Etienne on board, overseeing the team at Waldorf Astoria Maldives Ithaafushi to offer unrivalled service to discerning global travellers. With his immense experience in the industry, his appointment represents our commitment to delivering unforgettable experiences – every hotel, every guest, every time."
In addition to his experience in hotel management as general manager of Park Hyatt Shanghai, alongside opening hotels such as Park Hyatt Paris-Vendome in 2002, Etienne also has a strong background in sales and marketing, having previously held senior positions at Hyatt Hotels Corporation. As general manager of Waldorf Astoria Maldives Ithaafushi, Etienne will be responsible for leading the team to deliver 'True Waldorf Service', the personalized, graceful service for which the brand is known.
"I am incredibly excited about the opportunity to be a part of such an iconic brand," said Etienne. "Waldorf Astoria has redefined hospitality for the modern day traveller in landmark locations all around the world, and I am thrilled to be able to play a part in driving this through the forthcoming opening of Waldorf Astoria Maldives Ithaafushi."
Set to open in the summer of 2019, Waldorf Astoria Maldives Ithaafushi boasts 122 luxuriously appointed villas spanning over three islands in the South Male Atoll, each with exquisite, uninterrupted views of the Indian Ocean. The soon to open resort is just a short 30-minute yacht journey away from Velana International Airport. For more information visit waldorfastoria.hilton.com.