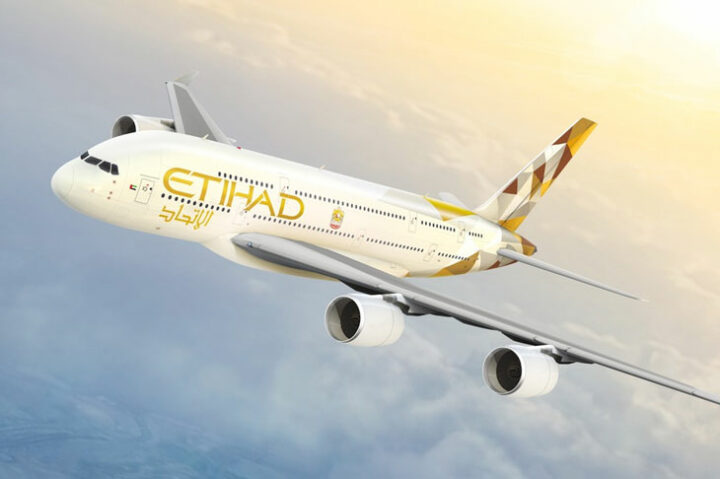 Etihad Airways launches iPhone app
Etihad Airways, the national airline of the United Arab Emirates, has launched a mobile application for the iPhone. The new application would enable passengers to organise and manage their travels with greater ease.
The airline's guests will enjoy 10 per cent off flights, and members of the airline's loyalty programme, Etihad Guest, will receive 250 bonus miles for every booking made through the mobile app before 30 May 2016.
"Etihad Airways is dedicated to delivering excellence in every single guest interaction, be it face to face or on digital channels. We strive to provide innovative solutions that ensure our guests enjoy a seamless world-class service. We are confident that our guests will be delighted with the speed of the app, its ease of use and its considerable functionality. Regular travellers will also appreciate the ability to organise their journey on the go – all on the mobile app," said Peter Baumgartner, Chief Commercial Officer at Etihad Airways.
The mobile app is simple and enjoyable to use. Guests can organise their journey on the app including booking tickets, checking-in and viewing the status of their flight. The mobile app also incorporates high resolution enhanced seat maps, giving passengers a detailed layout of the cabin and their chosen seat.
Passengers using the app can check-in for their flight by using their mobile phone to simply scan their passport page. Guests can also pay for their tickets by scanning their credit card, eliminating the need to enter passenger details and payment information manually.
"The simple booking process allows guests to compare multiple fare choices and upgrade options. In the 'My Trips' section guests can view all their past and upcoming trips, which are automatically linked to their Etihad Guest reward programme account. Boarding passes can be viewed from the app or downloaded directly to iOS Wallet."
The app also has a feature called 'countdown to take off' and live flight status updates that provides real time flight information allowing family and friends of passengers to track their flights.
The airline has also partnered with Abu Dhabi Airports Company to enable guests to navigate their way around Abu Dhabi International Airport using indoor maps, a first in the Middle East.
"The mobile app is one of many innovative solutions being developed across Etihad Airways as part of its Digital Guest Innovation strategy. This technology strategy ensures that Etihad Airways and its equity partner airlines embed world-class technologies to deliver a range of services and products that enhance the guest experience and ensure passengers' air travel expectations are met," the airline said in a statement.
According to Etihad, those who attend the Etihad Airways stand at the Arabian Travel Market in Dubai will be able to trial the app's considerable features and functionality.
"The mobile app marks a great step forward in our Digital Guest Innovation strategy. Through technology, we're creating more personalised and tailored digital services and products to benefit our guests. This is just the beginning as we continue to empower our guests with greater control and flexibility over the entire booking and travel experience including how they choose to interact with our airline," said Robert Webb, Chief Information Technology Officer of Etihad Aviation Group.
The new Etihad Airways iPhone app is available now to download via the App Store.