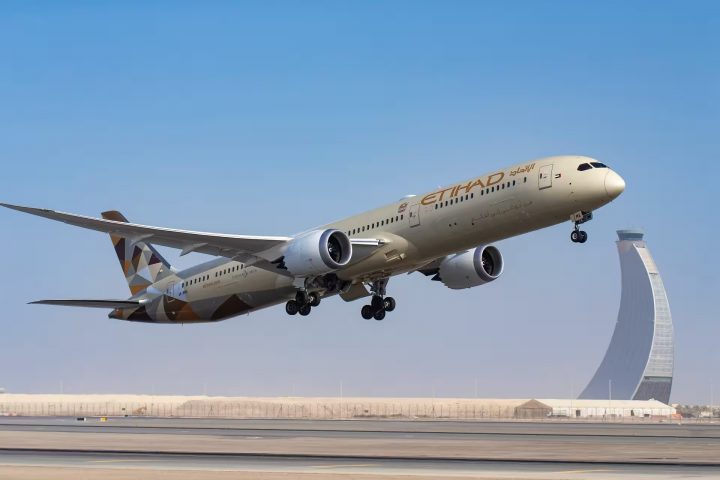 Etihad Airways to increase Maldives flight frequency for winter season
As the summer season heats up, Etihad Airways is gearing up for a significant expansion in the upcoming winter season. In a strategic move, the airline is set to increase its flight frequency to the Maldives by adding 7 flights per week.
Starting from December 1, a total of 3 additional flights will be introduced, followed by the inclusion of 4 more flights on January 1, 2024. These expanded schedules are designed to enhance the convenience for travellers, allowing departures from Abu Dhabi at 2 pm. This scheduling approach aims to optimise the experience for visitors, enabling them to make the most of Abu Dhabi's hotels and attractions until their checkout time.
Antonoaldo Neves, the Chief Executive Officer of Etihad Airways, highlighted the airline's strategic approach to growth and connectivity. He emphasised that the expanded network and improved connectivity will not only serve Abu Dhabi more effectively but also offer enhanced travel options for passengers.
Neves stated, "Our ambitious network and improved connectivity allows us to better serve Abu Dhabi and our valued guests, forming the basis of our future expansion while providing flexibility and freedom to adapt to new opportunities and markets."
By offering these extended travel options and seamless connections, Etihad Airways aims to attract a larger number of visitors to Abu Dhabi. This strategy is expected to contribute to the city's economic growth while enhancing the travel experience for passengers.
As the airline gears up for the winter season, the increased flight frequency to the Maldives is poised to offer travellers more flexibility and convenience, underscoring Etihad's commitment to delivering a seamless and enjoyable journey for its passengers.