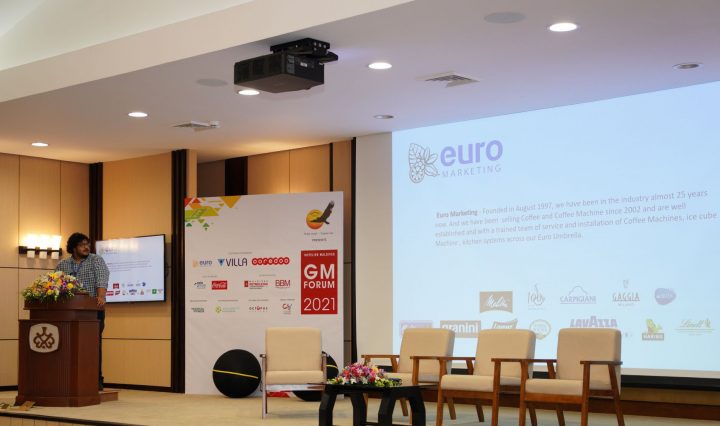 Euro Marketing Pvt Ltd, Platinum Sponsor, GM Forum 2022
Euro Marketing Pvt Ltd has once again partnered with Hotelier Maldives as a Platinum Sponsor of GM Forum 2022. This is the third consecutive forum the company has sponsored in the platinum category.
For over two decades, Euro Marketing has been delivering daily merchantable non-alcoholic beverages and snacks to the tourism industry of Maldives and the local general trade. Euro Marketing is also the exclusive distributor in the Maldives for several internationally renowned brands including Lavazza, Granini, Melitta, Fiji, Red Bull, Ferrero, Lindt, Toblerone, Nutella and Cadbury among others.
During last year's GM Forum held at Paradise Island Resort, Euro Marketing introduced Rendisk food waste solutions and a presentation was given by Mohamed Nasyr, marketing manager, Euro Marketing Pvt Ltd.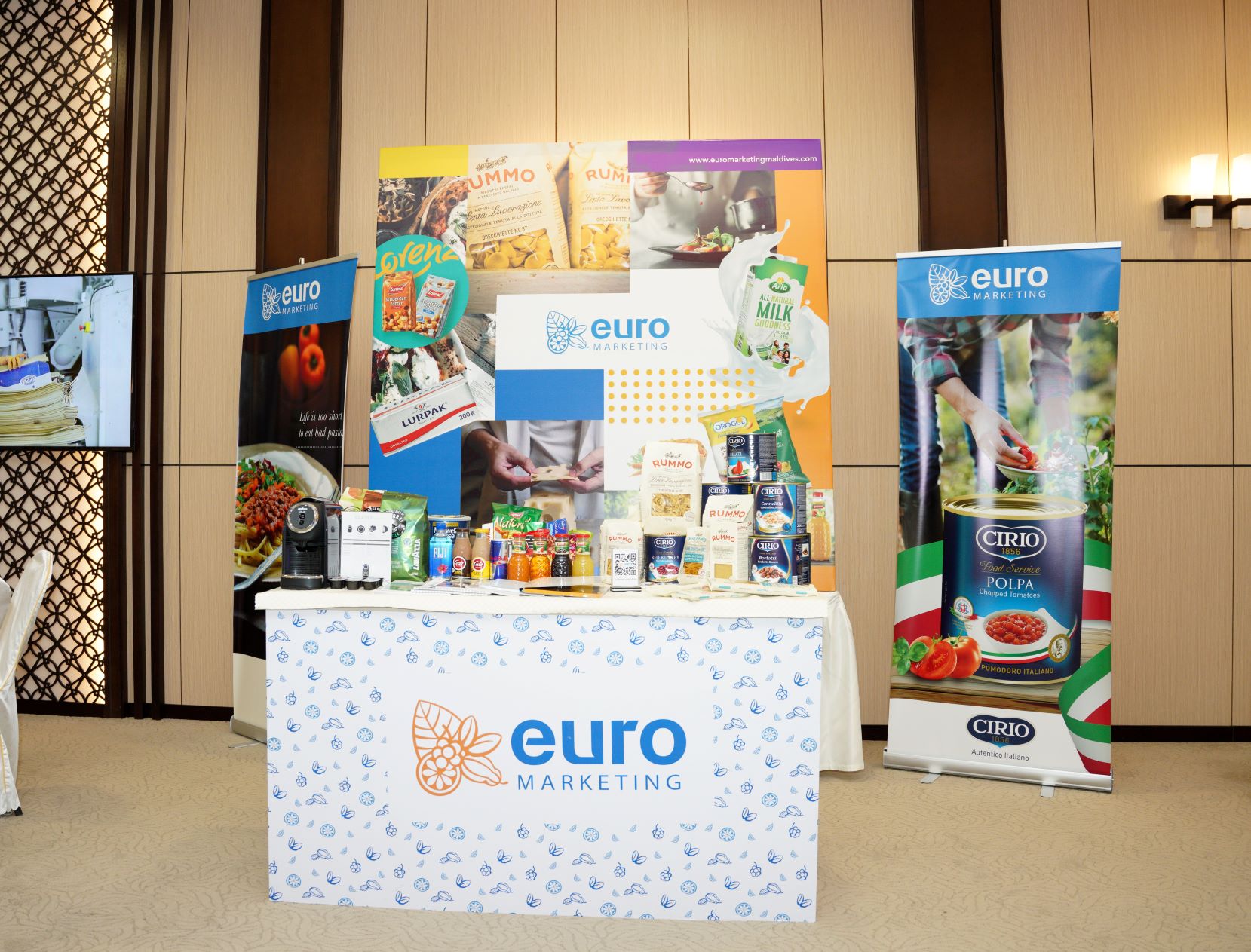 Inaugurated in 2016, the GM Forum is an annual event dedicated to managers of hospitality establishments in the Maldives and industry stakeholders including developers, investors and hotel suppliers. The Forum features speakers among industry leaders and panel discussions on pertinent topics affecting hotel operations in the country.
GM Forum 2022 is scheduled for 15 September at Kurumba Maldives. While it is the sixth edition of the Forum, this year's GM Forum is also a special edition as the Maldives celebrates its 50th tourism anniversary.