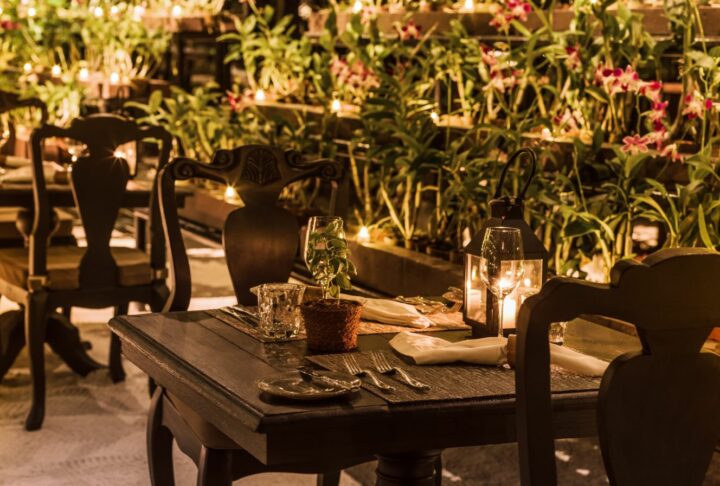 One&Only Reethi Rah to host YELLOW pop-up restaurant
One&Only Reethi Rah is hosting the innovative plant-based restaurant YELLOW for an exclusive pop-up event this October at the resort's garden-to-table restaurant Botanica. Sydney-based Chef Brent Savage, renowned for his original vegetarian cuisine, will be serving an eight-course plant-based contemporary menu for guests to enjoy.
An array of dining choices awaits guests at One&Only Reethi Rah, with seven diverse restaurants to discover. Serving natural, sustainably-sourced cuisine in the magical surroundings of the Chef's Garden, Botanica provides an enchanting setting to complement Chef Brent's inspired dishes. Guests can choose to dine in the candle-lit al fresco potager amidst the fresh vegetables and herbs, or surrounded by hundreds of coloured blooms in the Orchid House.
The renowned Australian restaurant, YELLOW, is run by the award-winning team behind Bentley Restaurant + Bar, Cirrus and Monopole. Chef Brent Savage re-launched YELLOW's menu in 2016 as 100% plant-based, recognising the demand for contemporary vegetarian dining. Aiming to showcase produce that often gets overseen in the restaurant world, YELLOW serves fresh and rare ingredients, with heirloom produce sourced for outstanding boutique dishes. Well-regarded as a key leader in the industry for creating meat-free dishes of such high calibre, Chef Brent's ethos is to treat vegetables as equal to protein and YELLOW'S pure vegetarian menu highlights plants as significant components on the menu not to be overlooked.
For his first collaboration in the Maldives, Chef Brent will be offering One&Only Reethi Rah guests a taste of his contemporary cuisine, serving inventive canapés alongside cocktails on October 22 at Rah Bar, prior to the exclusive pop-up dining event at Botanica on October 23.
Vegetarian and vegan cuisine has experienced a surge in popularity as diners turn away from meat, in favour of dishes that hero healthy, plant-based ingredients prepared in a way that highlights their natural properties. The eight-course tasting menu that will be served at Botanica includes some of the most popular dishes from YELLOW and is prepared using ingredients sourced from local Australian growers alongside fresh herbs and vegetables from Botanica's garden.
"We are thrilled to collaborate with world-class Chef Brent Savage to bring his innovative and healthy menu to Botanica. This exciting collaboration will inspire our guests, nourish their wellbeing, and further elevates Botanica's unique dining experience," says Jan B. Tibaldi, One&Only Reethi Rah, General Manager. For more information, visit www.oneandonlyresorts.com/one-and-only-reethi-rah-maldives.