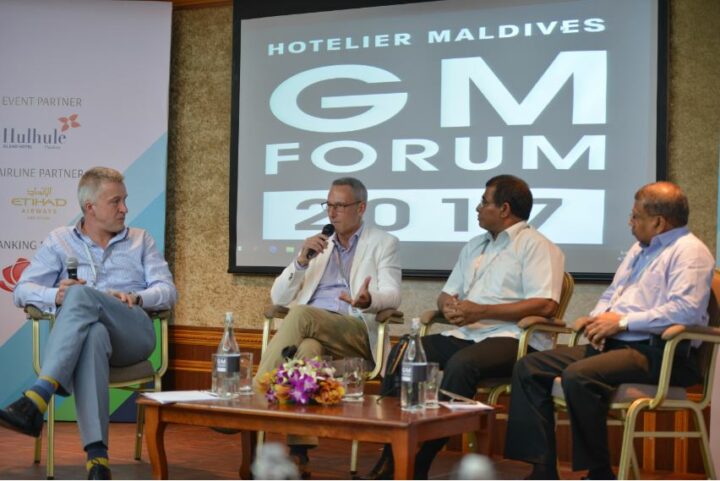 Euro Marketing Pvt Ltd will be a Platinum Sponsor of GM Forum 2019
Euro Marketing Pvt Ltd, one of the largest suppliers of non-alcoholic beverages, chocolates, confectionery items and snacks in the Maldives, will be a platinum sponsor of GM Forum 2019 organized by Hotelier Maldives.
Established in 1997, Euro Marketing currently dominates the supply of certain categories of products to the resorts and rest of the Maldives including juices, coffee, chocolates, and coffee machines, etc. Euro Marketing Pvt Ltd is also the exclusive distributor in the Maldives for several internationally renowned brands including Lavazza, Granini, Melitta, Fiji, Red Bull, Ferrero, Lindt, Toblerone, Nutella and Cadbury among others.
The 4th edition of the Hotelier Maldives GM Forum will feature keynote speeches and panel discussions on the themes of hotel safety and security, sustainable tourism, skills gap in the hospitality industry, the lack of women working in the tourism industry and airport connectivity and the impact of regional airports. Confirmed speakers include Hervirender Pal Singh, Area Director for Global Safety and Security, South Asia, Marriott International, Abdul Azeez Abdul Hakeem, hotelier and marine conservationist, Michael Friedel, German photographer responsible for some of the most iconic images of the Maldives that helped establish Maldives in the 'tourist map', Shaaheena Ali, Executive Director representing Maldives, Parley for the Oceans.
In addition to the keynote speeches, two-panel discussions will also take place on the topic of sustainable tourism and lack of women working in the industry, featuring general managers and other notable figures of relevance.
General Managers can register for the GM Forum via the Hotelier Maldives website. Related inquiries can also be made by emailing info@perspective.mv and sales@167.172.155.58 or calling hotlines +960 7910858 or +960 7910748