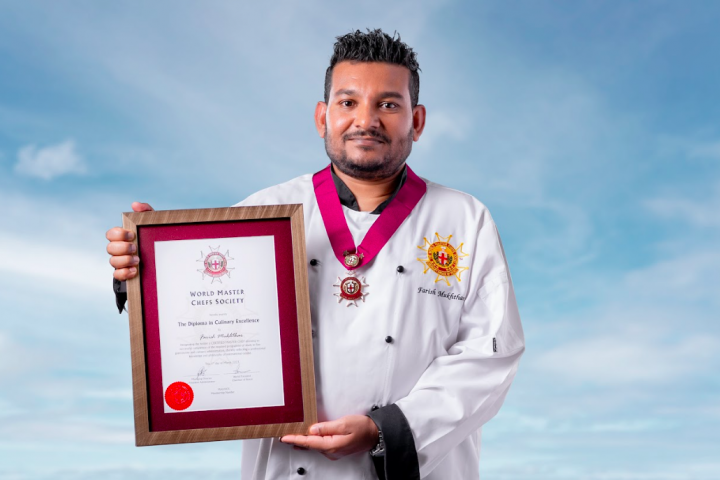 Executive Chef Farish Mukthar Becomes a Member of the World Master Chef Society
Reethi Beach Resort's Executive Chef Farish Mukthar is a Certified Master Chef from the prestigious World Master Chef Society.
Chef Farish has almost 20 years of experience creating unique and delicious dishes that showcase the flavors of the Maldives. His innovative approach blends traditional Maldivian ingredients with modern techniques and global influences.
Chef Farish believes in the power of mentorship and is committed to empowering his chefs and encouraging them to develop their own styles and techniques. Throughout his career, Chef Farish was mentored by two Michelin Star chefs. He is always willing to share his knowledge, guidance, and expertise.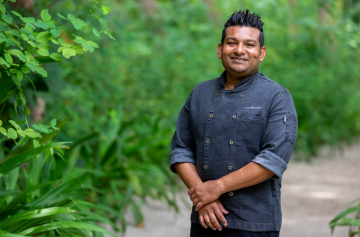 Featured Image: Chef Farish Mukthar
As Reethi Beach Resort's Executive Chef, he works closely with the resort's management team to ensure the guests' dining experience is exceptional. Chef Farish oversees the menus for all the resort's restaurants and is responsible for maintaining the resort's high culinary standards.