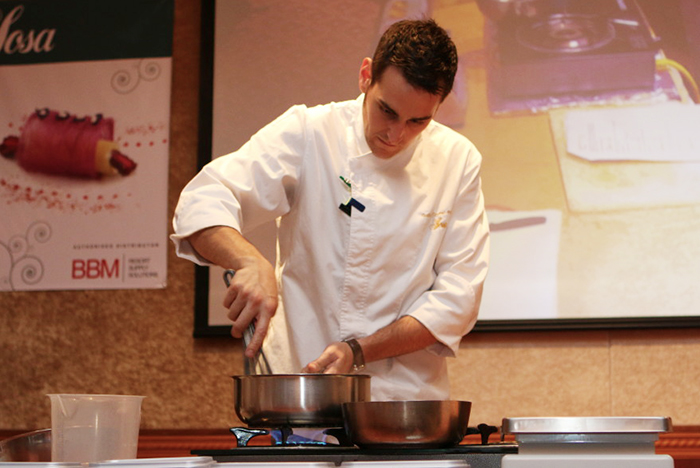 5 Minutes with the Chef: Guillem Corral, Sosa Ingredients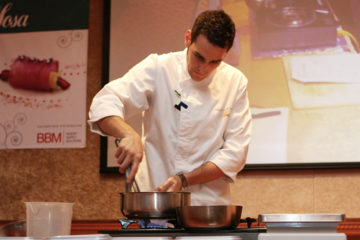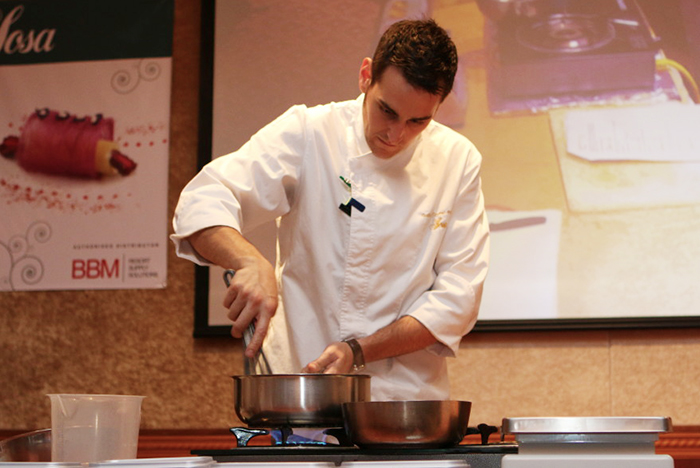 Born and raised in Spain, Guillem Corral, like all other chefs, is passionate about cooking. But what makes his style unique, is that chef Guillem is more interested in the science behind the mixing and mastering of ingredients, or in other words -Molecular Gastronomy.
Guillem was recently in Maldives to do a demonstration of his art in molecular gastronomy and to promote the Spanish company SOSA, which produces and supplies products used especially for molecular gastronomy. Hotelier Maldives was able to catch up with Chef Guillem to learn about
When did you decide to become a chef, and where have you gotten your experiences from?
I have always known I loved cooking. I first started cooking when I was very very young, preparing meals for my family. At 14 years old, I started working at a Savor Kitchen. At 16 years old, I was working at a Michelin star restaurant in Spain. Since then, I have gained experiences working at banquet hotels, and restaurants.
Where did you study at?
I did my training at the School of Hospitality Joviat (Manresa)
How did you come to join SOSA?
My friend was a demonstrator at SOSA, and he invited me to join him in promoting SOSA products and doing demonstrations around the world.
When did you join SOSA?
I joined 2 years ago.
What does your job require of you?
Promoting SOSA products, and introducing people to molecular gastronomy. Whilst doing demonstrations in all parts of the world, I also study how to work with new ingredients.
Where have you done these demonstrations?
All around the world, really. In Europe, of course, and in Asia, I've done demonstrations in the Maldives, Japan, Sri Lanka. I was in the Maldives last year, at the Hotel Asia Exhibition, too.
Hotelier Maldives was lucky enough to get a chance to attend the demonstration given by two chefs from SOSA. Chef Guillem shared one of his short recipes with us.
Raspberry Mousse
Ingredients:
250g Raspberry pulp
17g Albumine
20g Instagel
100gr Whipping cream
Elaboration/Direction: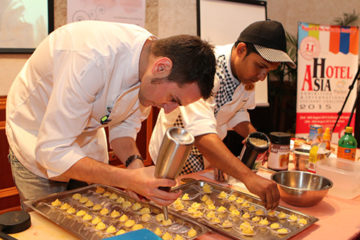 Mix the raspberry pure with the albumin and the instagel by blender and whip it with kitchen aid until obrain 3 parts of volume
At a time, whip the cream mixed with the sugar.
Combine the two elaborations by hand, helping you with a flexible spatula.
Put in shape and let it set until 30 minutes.