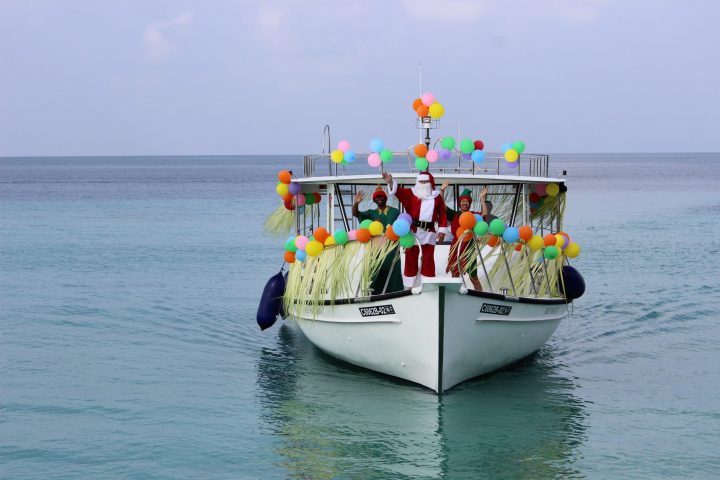 Extravagant festive celebrations at Kuramathi Maldives
Kuramathi Maldives has announced its meticulously curated festive season lineup, promising an unforgettable experience for guests of all ages. From December 24, 2023, to January 1, 2024, the island will be transformed into a haven of celebration and joy.
Immerse in Indulgence: Indulgence takes centre stage as Kuramathi invites guests to savour the island's gastronomic delights. From wine tasting to festive high tea, cooking classes, and sumptuous feasts at our buffet restaurants, culinary enthusiasts are in for a treat.
Playful Competitions and Sporting Spirit: In the spirit of high energy, Kuramathi hosts fun games and a friendly football match, creating a lively atmosphere where guests and team members can engage in spirited yet friendly competitions.
Mixology Magic and Cocktails Galore: Calling all mixology connoisseurs! Take the plunge and showcase your skills in the cocktail-making competition. Stand a chance to have your creation featured on the drink menu, adding your signature touch to the array of beverages.
Cultural Heritage and Traditional Touch: Experience the heart and soul of the Maldivian heritage during the Cultural Night. A Christmas market featuring local artisans will transport you to the heart of Maldivian tradition, accompanied by the rhythmic beats of Bodu Beru.
Crafting Festive Magic for Kids: Immerse your little ones in the wonder of the 2023 Christmas programme at Bageecha Kids Club. Festive events, creative crafts, joyful games, and heartwarming activities guarantee extraordinary moments that will become cherished family memories.
Farewell to 2023: As the sun sets on the horizon, join the resort team for a farewell cocktail at the sandbank, a symbolic toast to the year that has been. The night unfolds with an epic send-off, featuring live music from our resident band and DJ counting down to the arrival of 2024.
Building on the success of the previous year, Kuramathi Maldives promises an enchanting escape, combining festive traditions, culinary delights, and a myriad of activities. Guests can anticipate the same spirit of indulgence, warmth, and joy that has become synonymous with Kuramathi's festive celebrations.