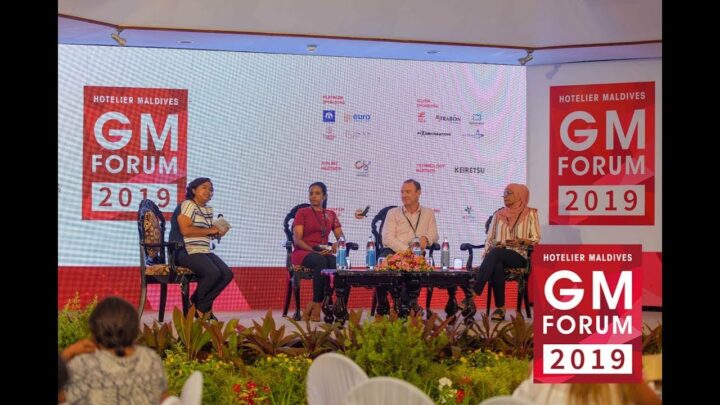 Fairmont Maldives Sirru Fen Fushi opens The Coralarium by Jason deCaires Taylor
Fairmont Maldives Sirru Fen Fushi launches the world's first semi-submerged art gallery, created by renowned underwater naturalist and artist Jason deCaires Taylor."Over the years I have realized that the really humbling thing about what we do is that once we submerge the sculptures they're not ours anymore. As soon as we sink them, they belong to the sea and nature takes over," said Jason deCaires Taylor. "The Coralarium is a place of preservation, conservation and education. Together with the resort, we hope to raise awareness for the protection of Maldivian coral reefs. I want to see a better future for the ocean, for people to see it as a delicate place, worthy of our protection.""Taylor's art focuses on the natural beauty of the location, creating an extraordinary linkage between our resort and the destination to encourage sustainable tourism," said Patrick Basset, Chief Operating officer AccorHotels Upper Southeast & Northeast Asia and the Maldives. "This artwork provides a portal for our guests to engage with the area's fabled natural wonders while enjoying the renowned Fairmont hospitality."The artwork creates artificial reefs, using non-toxic, pH-neutral marine-grade compounds free from harmful pollutants, which will eventually become an integral part of the local ecosystem. The museum structure represents a sheltered space that offers a permanent sanctuary for ocean life such as fish, crustaceans, octopuses and marine invertebrates offering visitors a new experience to engage with art and nature. The installation focuses on coral and biomass restoration and aims to be the most high-end coral regeneration project in the Maldives.The Coralarium holds three dimensions of artwork: rooftop sculptures placed at the top of the cube structure; the underwater art pieces and sculptures placed on plinths at various heights to highlight tidal movements; and the semi-submerged architectural cube element, which creates a bridge and fusion between both terrestrial and sub-oceanic worlds. The installation focuses on a stainless steel cube structure at a depth of three meters in the lagoon, raising up six meters from the seafloor.
Located in Shaviyani Atoll, a 50-minute flight from Velana International Airport, Fairmont Maldives Sirru Fen Fushi is just far enough to host you in a place of serenity, peace and harmony with nature. According to the resort, Guided tours in small groups led by the resort's resident marine biologists are available several times a day. In the evening, an integrated light system illuminates the museum and attracts marine life while creating an impressive sight from the island shore.
For more information about the works of underwater naturalist and artist Jason deCaires Taylor, please visit www.underwatersculpture.com.