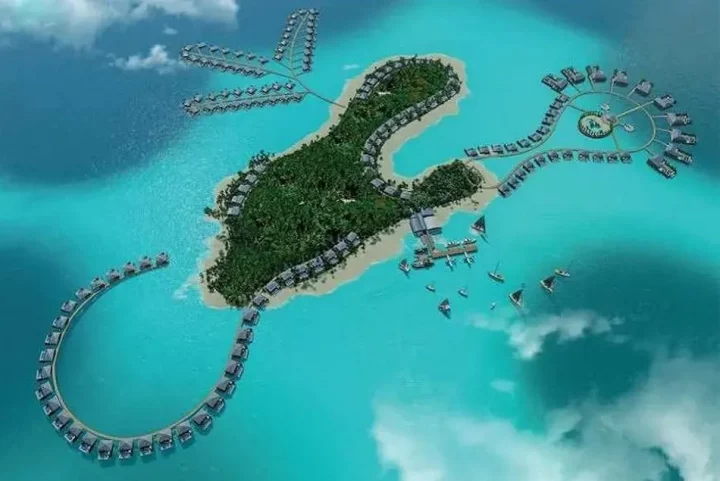 FAM Holding Announces $218m Al Mahra Maldives Resort Project
FAM Holding Group, based in Dubai, announced plans to develop Al Mahra Maldives resort. The luxury project will receive investments of USD 217.8 million. This is the group's first real estate expansion outside the UAE.
"Through Al Mahra Maldives touristic resort project, FAM Holding Group aims to expand in the real estate investment outside the UAE for the first time, and strives to tap into the Maldives, particularly that this archipelago currently witnesses a remarkable growth, as it became the bucket list destination for many travel & tourism lovers all over the world, to bask in its pristine beaches, virgin nature, serene lifestyle, and smiling faces of the locals, a matter which makes it an ideal oasis for tranquility & relaxation," commented Dr. Faisal Ali Mousa, the Chairman of FAM Holding Group.
Al Mahra Maldives Resort is expected to have 150 villas. The property will have 10 VIP Villas, 40 Beach Villas and 100 Over-Water Villas with private pools.The resort will also have three restaurants, a spa, gym and watersport center.
Building is expected to commence in three months and last for two and a half years. The finishing work and project handover are expected to occur in Q2 2025.
"The project is deemed the extension of the trademark, Al Mahra, which is owned by the Group, and it's expected to be launched in other countries, as Al Mahra Resort in Al Marjan Island, Ras Al Khaimah met a huge success. This is why the Group aims that this resort be a global touristic trademark, which is spread inside and outside the UAE," commented Dr. Faisal Ali Mousa.
Featured Image: FAM Holding Group