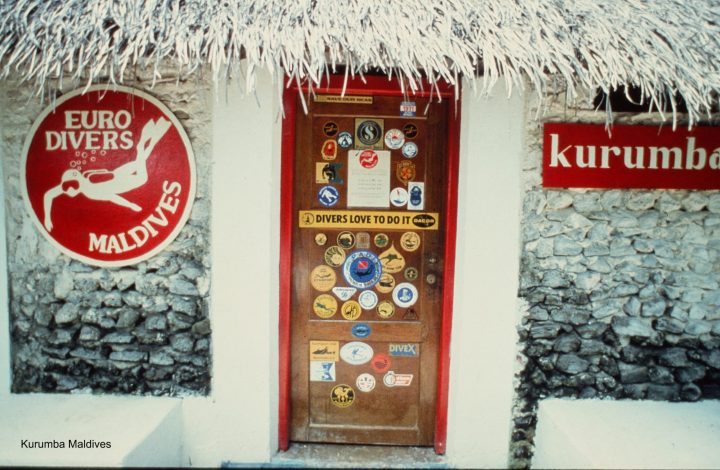 Fifty Years of Diving in the Sunny Side
For the islanders, the sea has always been an important part of their lives. Its power and what lies underneath have always fascinated man. However, just like the rest of the Maldives, its underwater beauty remained unknown to the world for centuries. This changed when Euro-Divers opened its doors, together with the opening of the country's first resort.
Over the past fifty years, Euro-Divers has opened eleven centres in the Maldives and has expanded into Thailand, then Indonesia, Egypt, Spain, Mauritius, Oman, and Japan. Thorsten Antons, regional manager, Euro-Divers Maldives, says that despite their international expansion, "the 'first borne' is still the most important destination, due to the long-standing relations with the Maldivians and the uniqueness of the underwater world."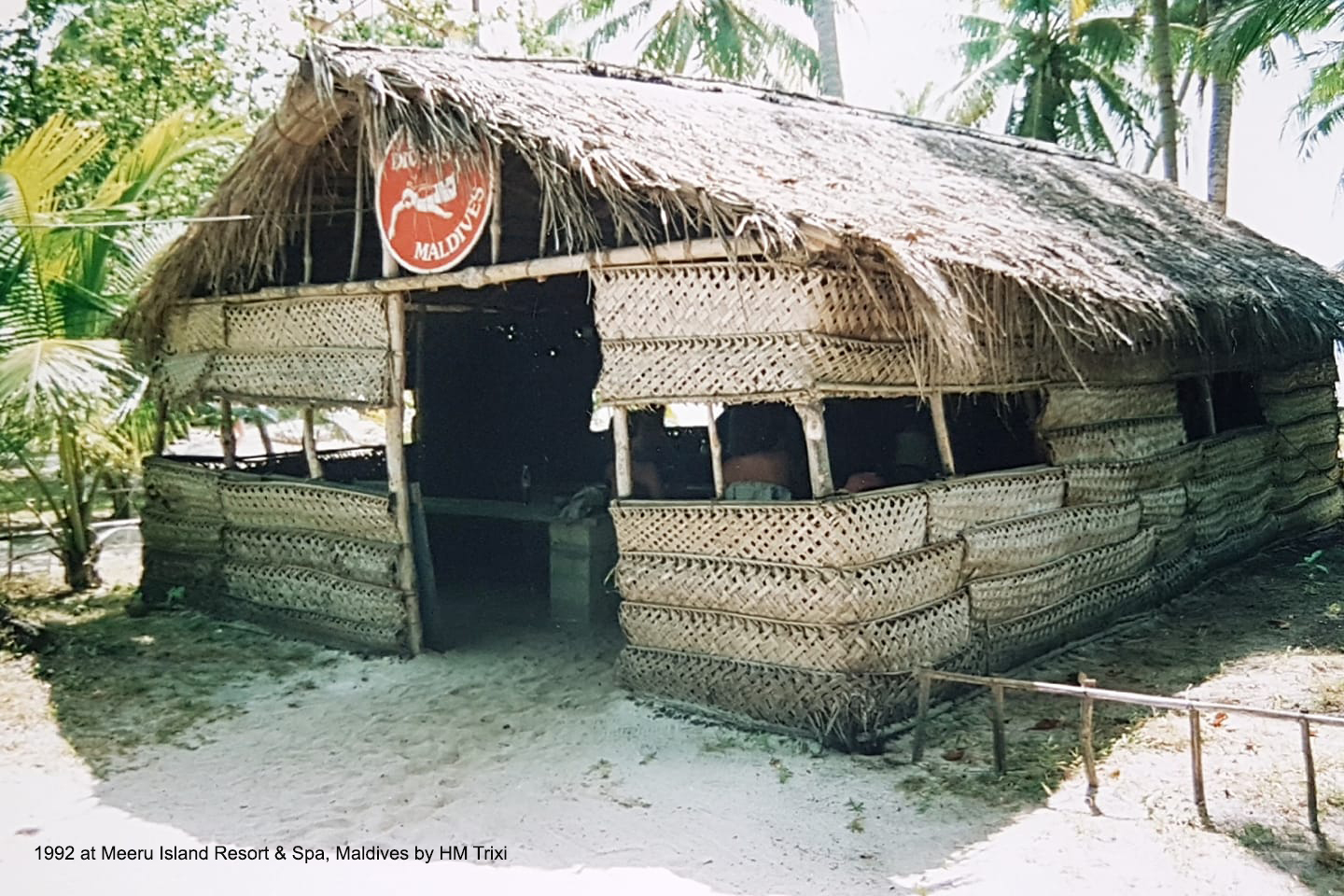 Thorsten's responsibility is to oversee operations in the Maldives, put together teams, assist dive center managers, and link with hotel management to ensure a smooth operation while guaranteeing the quality of their services. "Throughout the years, Euro-Divers' mission is to provide world-class diving, water sports, and excursions, giving clients access to the best locations in the world, in a safe, friendly, and professional manner. Selecting and training our staff properly is key to this, we have always advocated equal opportunities and equal pay policies regardless of nationality and seek actively to train and promote local staff.
"We are also committed to protecting the environment and are involved in or sponsor different programs worldwide. 'Diving with Friends' and having fun together has always been and will remain, our philosophy."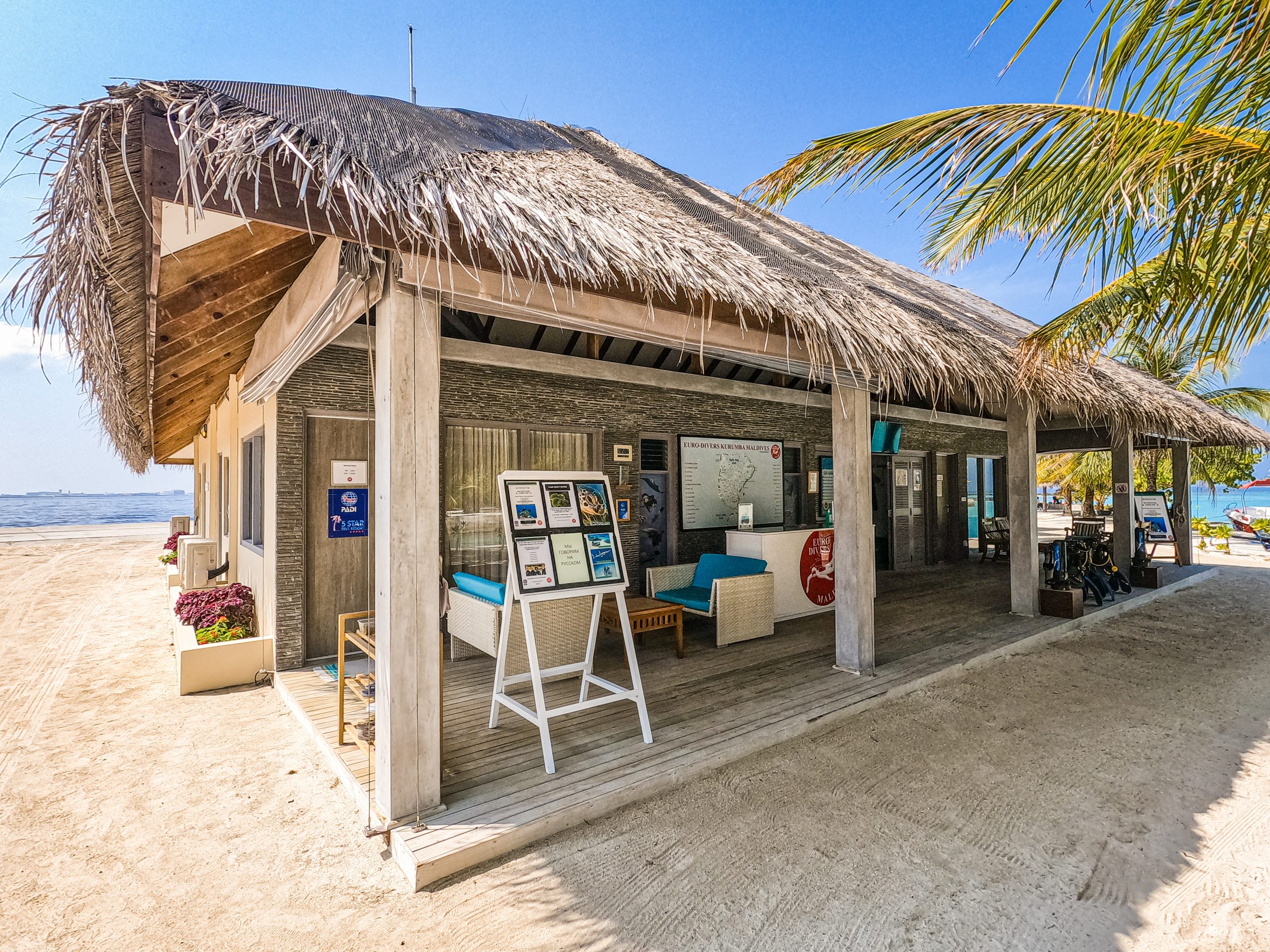 Today Euro-Divers operates dive centers in a huge variety of resorts such as Kurumba Maldives, Meeru Island Resort & Spa, LUX* South Ari Atoll, Velidhu Island Resort, Vilamendhoo Island Resort, Amari Havodda, Club Med Kani, Club Med Finolhu, Dhigali Maldives, Eriyadu Island Resort and Kagi Maldives Spa Island.
"Every resort does have a different concept which creates already a natural difference. Of course, also the location of the resort plays a big role in the type of diving and water sports services offered by Euro-Divers," explained Thorsten. "We are always committed to integrating into the whole philosophy of the resort and with now eleven operations we have the ability to offer all guests what they are looking for."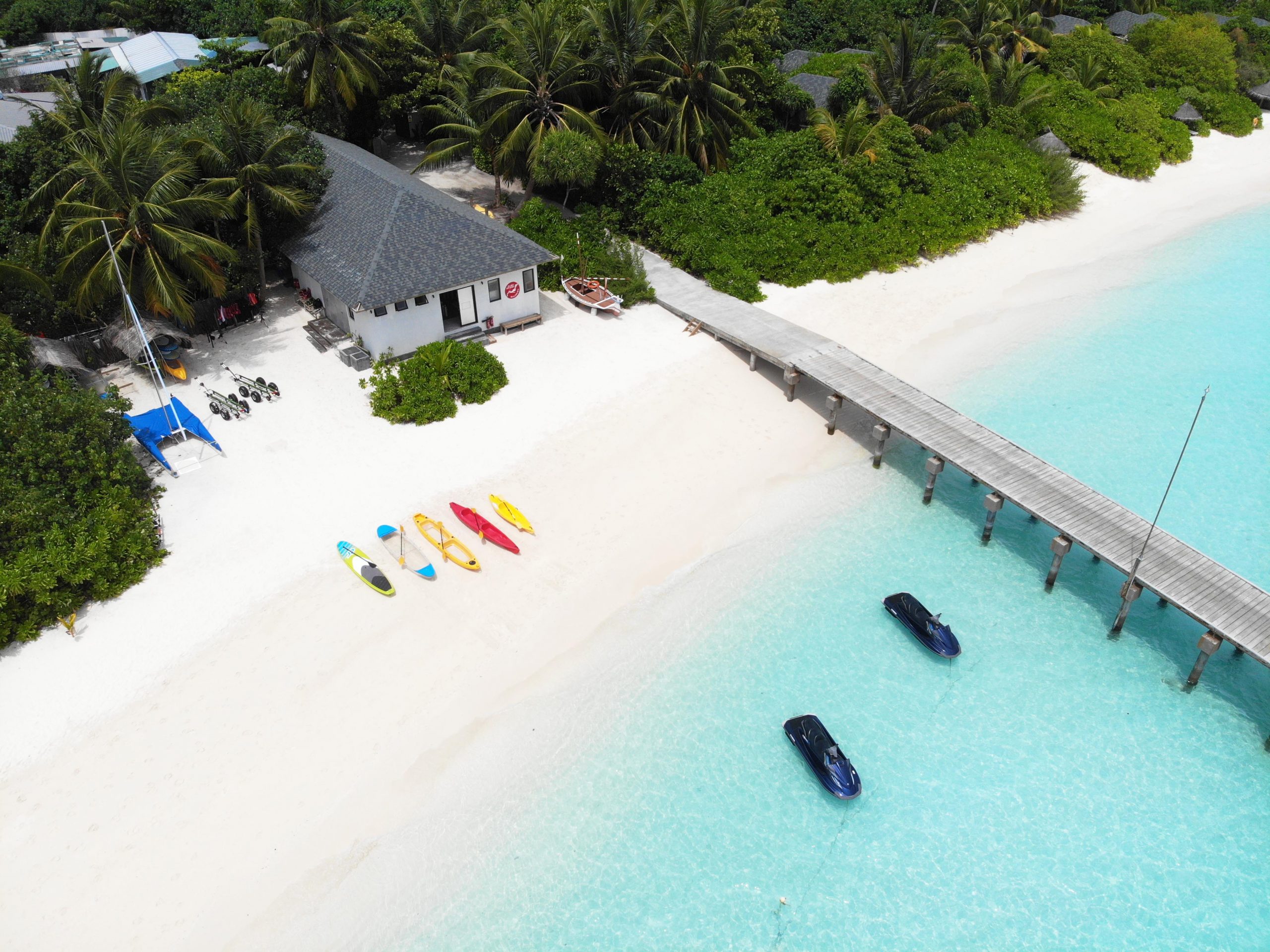 In the southern Gaafu Dhaalu Atoll, Amari Havodda Maldives is known to deliver big fish encounters like sharks, tuna, barracuda, and sailfish in the channels. Here, their diving center includes morning dives, full-day trips, afternoon, or sunset dives, and night dives. Meanwhile, the vibrant LUX* South Ari Atoll offers famous whale shark safaris, full-day manta trips and fluorescent night dives. In Male' Atoll on the exclusive wellness island of Kagi, Euro-Divers offers non-motorized water sports, snorkelling, and diving in a breath-taking house reef.
Speaking of the five-decade journey, its biggest success and challenge, Thorsten said, "The biggest success is and was the trust from the hoteliers to have a Euro-Divers dive centre on the Resort and work closely with them to accomplish happy clients which are diving.
"The biggest challenge is to keep it 'young and trendy. Fifty years is a long time and to keep it going is the result of continuing to find ways to expand, manage, promote and guide our people, developing new ideas, and renewing ourselves. With a team like the Euro-Divers team behind each dive centre and the regional managers being on the pulse of the business all the time, we manage the challenges coming our way quite well."
All their dive centres in the Maldives offer the full range of PADI diving courses, from beginner to divemaster, PADI Specialty courses, and the freediving course at selected dive centres. Their experienced team of qualified multilingual PADI Instructors and Water Sports Guides assures guests an unforgettable experience.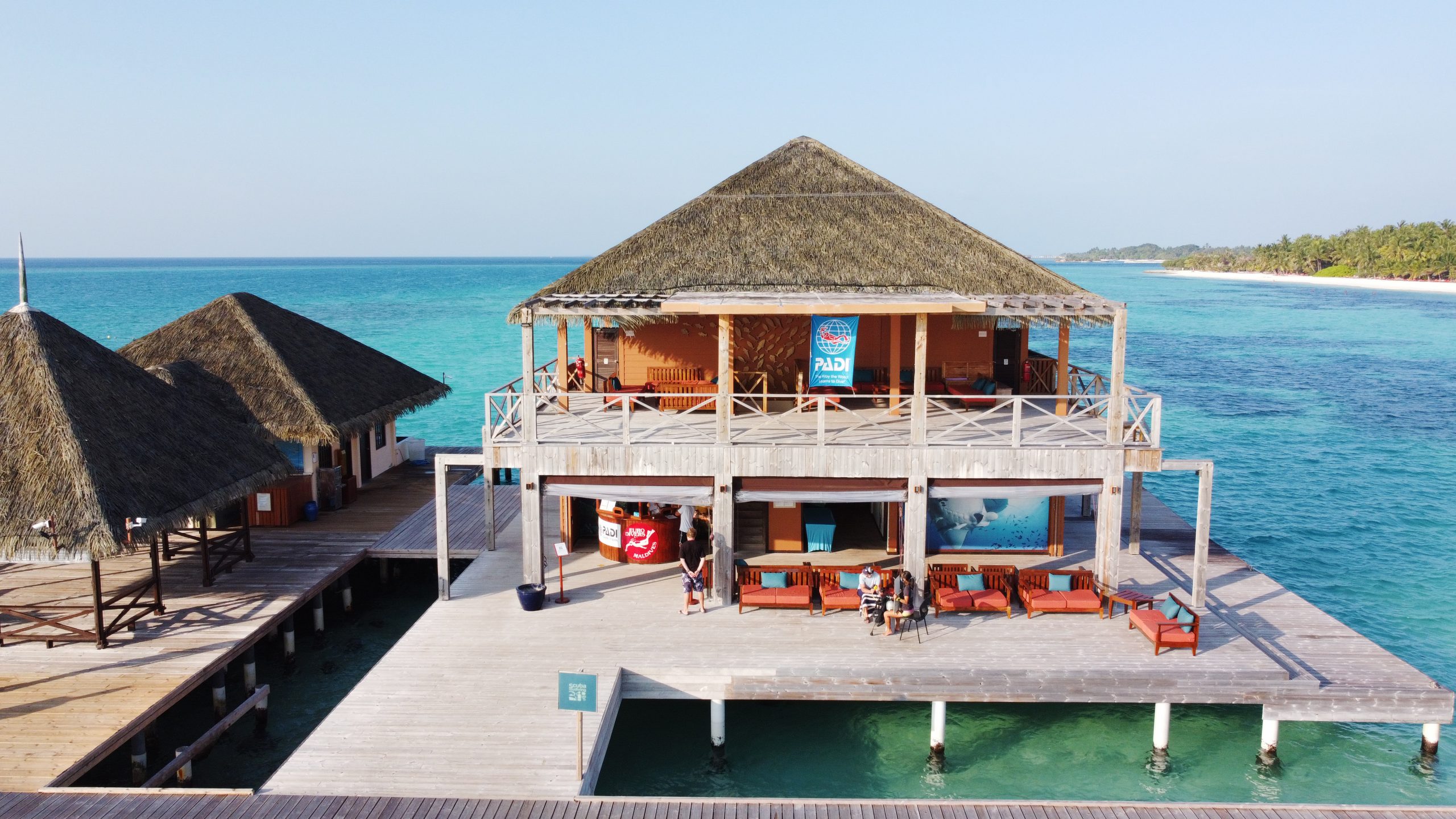 To celebrate its fiftieth anniversary, Euro-Divers has created an incredible 'Special Marine Life Weeks' program across its dive centres in the Maldives. This year-long celebration aims to raise awareness about protecting marine life habitats and highlight the uniqueness of the Maldives as a destination. There will also be an Online Underwater Photography Competition from 1st March until 31st May 2022. Furthermore, Euro-Divers has launched a special edition T-shirt design, available for sale at their dive centres in the Maldives.