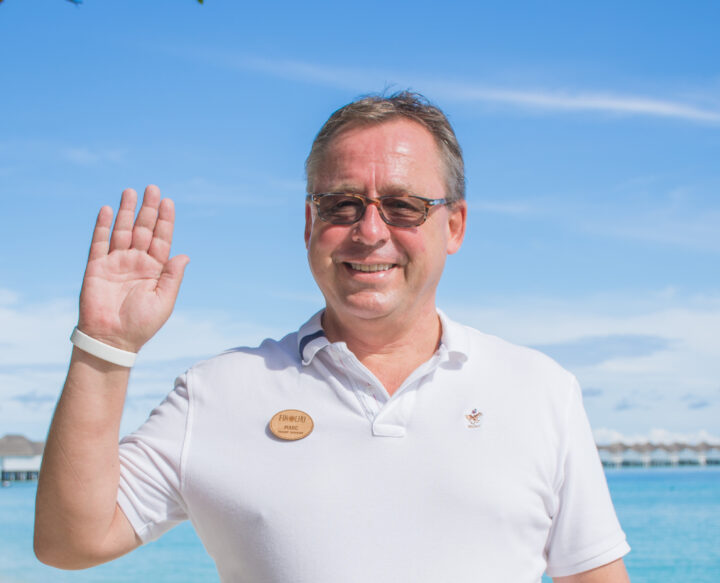 Finolhu Maldives appoints Marc Reader as new Resort Manager
Finolhu Maldives #MyBeachClubHaven has appointed Marc Reader as the new Resort Manager. Finolhu Maldives, operated by The Small Maldives Island Company (TSMIC), was opened in June 2016.
Reader would be assisting Mark Hehir – CEO of TSMIC, as well as the General Managers of Amilla and Finolhu in leading the team at Finolhu. "Moving to TSMIC, Finolhu Maldives is a great opportunity for me, both from a professional and personal perspective" said Reader.
"I am excited and humbled by the opportunity to work with such talented team of islanders who have contributed greatly to the resort's success since its opening. I look forward to continue to enhance the strong beginning and to create memorable experiences for our guests and islanders alike."
Considering his remarkable 30 years of exceptional experience, Reader would direct the overall operation of the 125 Villa resort to maximize performance profitability and return of investment by creating a positive and productive work environment and ensuring superior guest service and compliance with quality operational standards, the resort said.
Prior to his appointment, Reader was the former Group Director of Operations & Special Projects of the world renowned brand, Per Aquum and with a wide experience in the hotel & restaurant industry in Australia. He has a Diploma in Hospitality Management at Westminster College, U.K.
His strong leadership skills in hotel management operation would allow Finolhu to flourish and to bring brighter prospects that leads us to international success, it said.