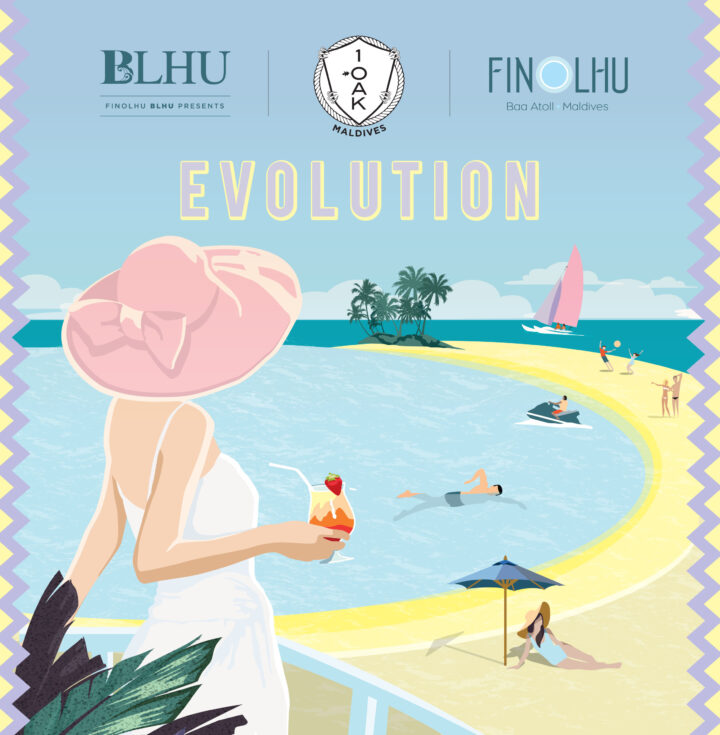 Finolhu set to launch vibe-defining "Finolhu Blhu" events 2017
Finolhu – operated by The Small Maldives Island Co. – is set to launch its vibe-defining "Finolhu Blhu" events for 2017. The events, held four times every year, would include exclusive appearances from the world's coolest performers and hottest DJs.
It would commence with the '1OAK Evolution' extravaganza event from March 27 to 31, organized in collaboration with Area 51 and Imaginoire Events. It would feature;
The Riffs – the acid jazz band from Turin, Italy,
DJ Tony Montanna – who has been playing in top beach clubs in Ibiza, Bali, Dubai and Phuket since 2000,
DJ Jaffa; who has been playing since 1998 in the UK, Ibiza, Italy and Thailand; and
Area 51 – Finolhu's very own residential crew of entertainers.
The event by 1OAK Beach Club, built around the idea that timeless design, attention to detail and unrivaled hospitality would never go out of style, also brings world-class entertainment to the shores of Finolhu and would include special performances by;
Sukki – the modern Asian role model referred by Mashable as "the kind of person who electrifies the internet",
DJ Patrick Oliver – who has played alongside world-class artists such as Deadmau5, Dash Berlin, Kaskade, LMFAO, Pitbull, and Armand Van Heldan,
Chi Chi Von Tang – a celebrity-loved fashion label from Singapore,
I AM – the all-female creative collection from New York by American director and producer Kate March,
Imaginoire – a luxe lifestyle events management company from Singapore founded by Jeannette Tan; and,
DJ Ono – a member of The Heavyhitters, one of the leading DJ crews in the world.
The non-stop exhilarating four nights of party would be presented as specially-themed events, featuring 'world-class, boundary-pushing entertainment'; with the themes set as follows,
March 27 – 'Soul Train' – featuring funky, groovy, retro soul and 70's disco vibe, with Studio 54 glitz meeting Austin Powers' flower power style.
March 28 – 'Rouge-esque' – featuring East meets West glamor by Chi Chi Von Tang and Sukki Singapora, in addition to resident band starting the late night activities as our entertainers perform sassy Moulin Rouge/Burlesque themed acts.
March 29 – 'White Heat'  – featuring an electric deep house vibe, cool Miami South Beach all white party; and,
March 30 – 'Rhythm & Blhu's'  – featuring gangster loving old school hip hop/R&B and a nod to Finolhu's exciting collaboration with 1 OAK NYC.