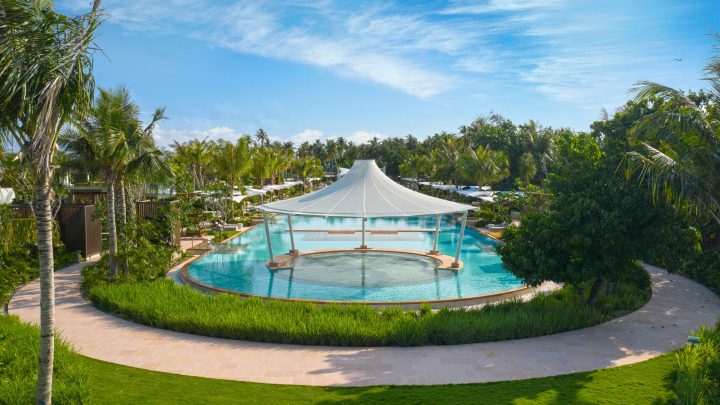 FIRST LOOK: Kuda Villingili Resort Maldives
The latest resort to open in the Maldives, Kuda Villingili Resort Maldives, in North Malé Atoll,  is just a 30-minute speedboat ride from Velana International Airport. The luxury property, which opened doors on 6 June 2021 offers an idyllic haven that perfectly balances togetherness and inclusivity with privacy and independence.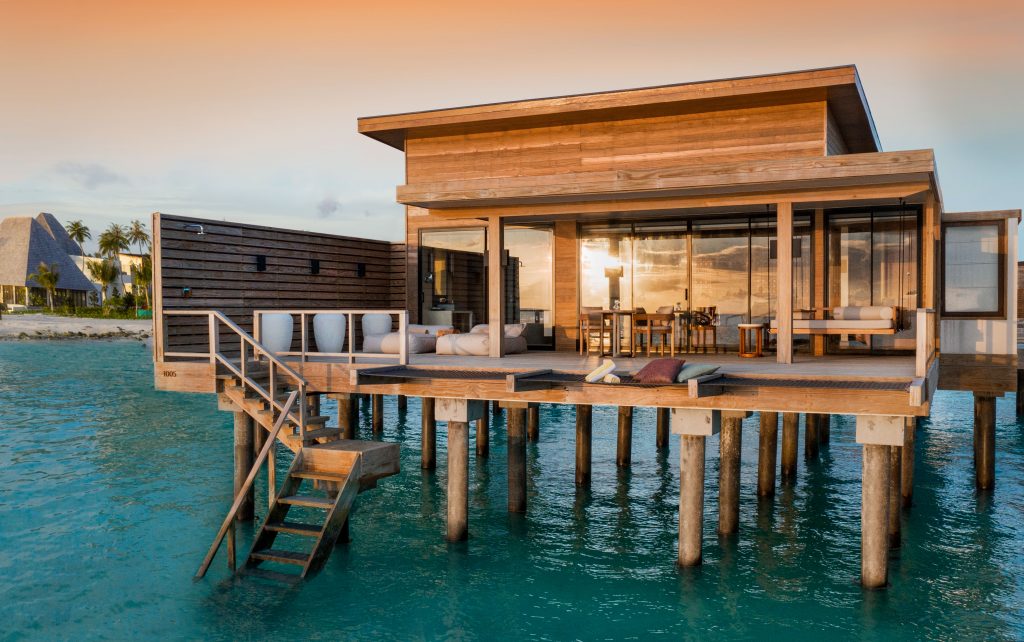 Guests have the option of choosing from stunning fifty-nine beach villas and thirty-nine water villas that are all inspired by the sprawling nature of the Maldives. Perched over the azure sea, the water villas feature king-sized beds, spacious bathtubs, airy living areas, and shaded dining decks overlooking the horizon. For the ultimate Maldivian retreat, stay at the lavish Water Villa with Pool featuring minimalist design and unforgettable views.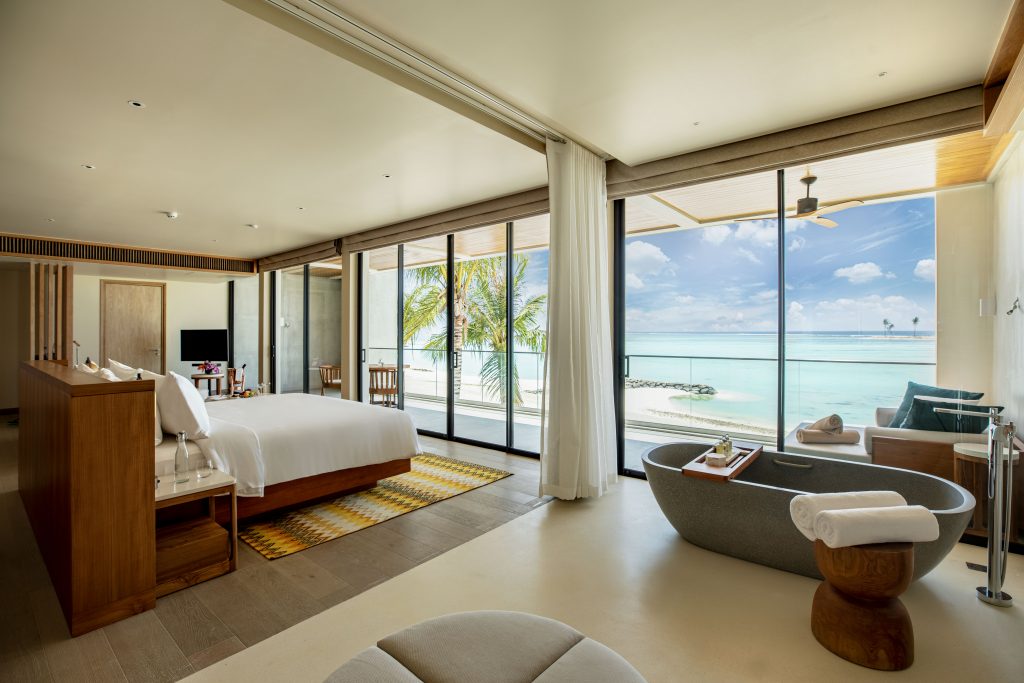 If you're looking to immerse yourself in tropical lush, the resort's 120-square-metre beach villas feature glass walls, organic wood décor and natural stone furnishings. You also have the choice of your own private pool for absolute enjoyment and intimacy. Further, the Sky Heaven is a luxurious penthouse on the beach offering 360-views of the stunning Maldivian nature and the limitless horizon. The authentic interior design of the room includes organic fabrics, rustic wood and glowing stone elements that infuse a sense of calm and balance.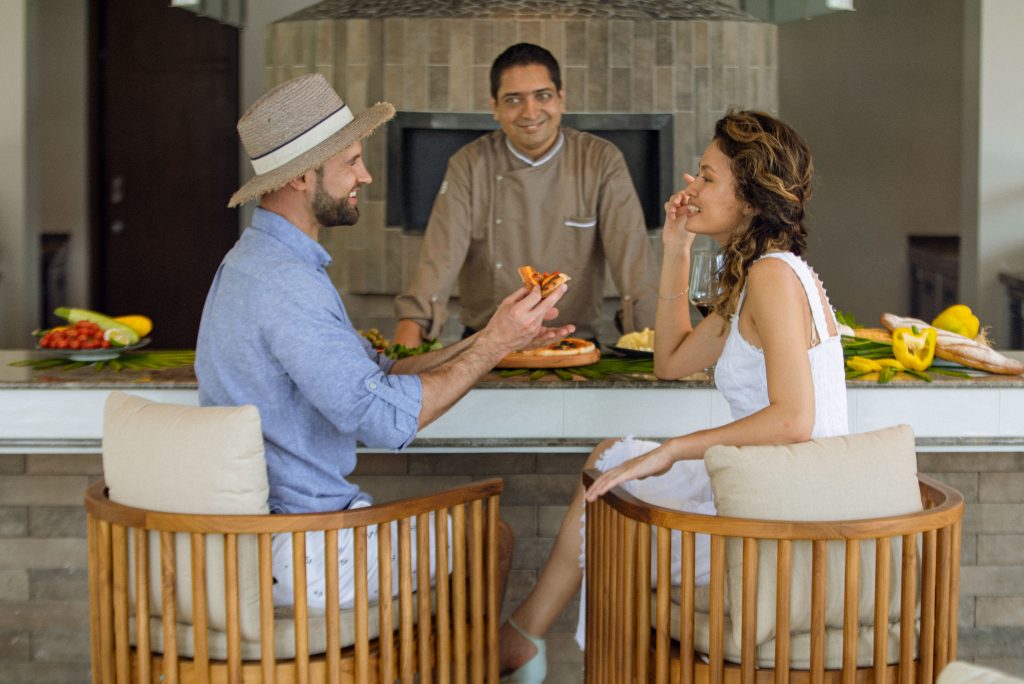 When it comes to dining, Kuda Villingili is sure to satisfy even the most eccentric taste buds with its three diverse dining venues. While the Beach Club offers a South American take on the classic beach menu, the resort's signature dining establishment – The Restaurant – serves fresh, handcrafted food for breakfast and dinner in an exclusive, classy ambience. For the ultimate bonding time, head to The Hawkers, an upscale dining venue with a bar and three distinct restaurants serving mouth-watering Indian-Arabic, Thai-Japanese and Italian-Mediterranean fusion street food through each restaurant's open kitchens.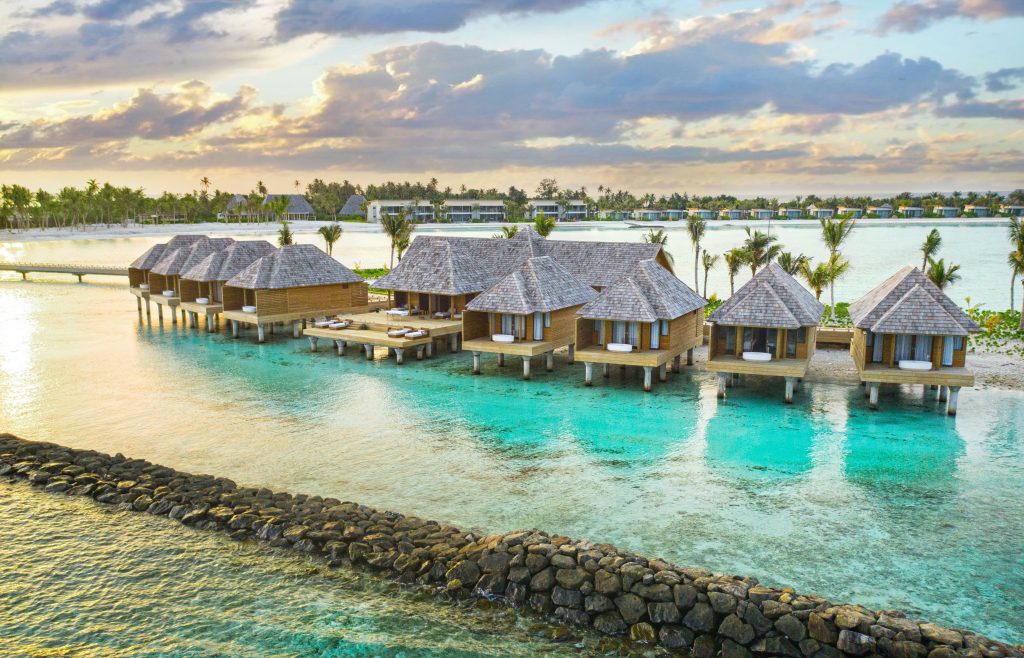 The resort's overwater spa is designed to offer guests a place to unwind with nothing but the sound of waves around them. Other relaxation activities include yoga or simply chilling by the impressive 150-metre Swimming Pool surrounded by lush nature, stylish sunbeds, and private shaded cabanas.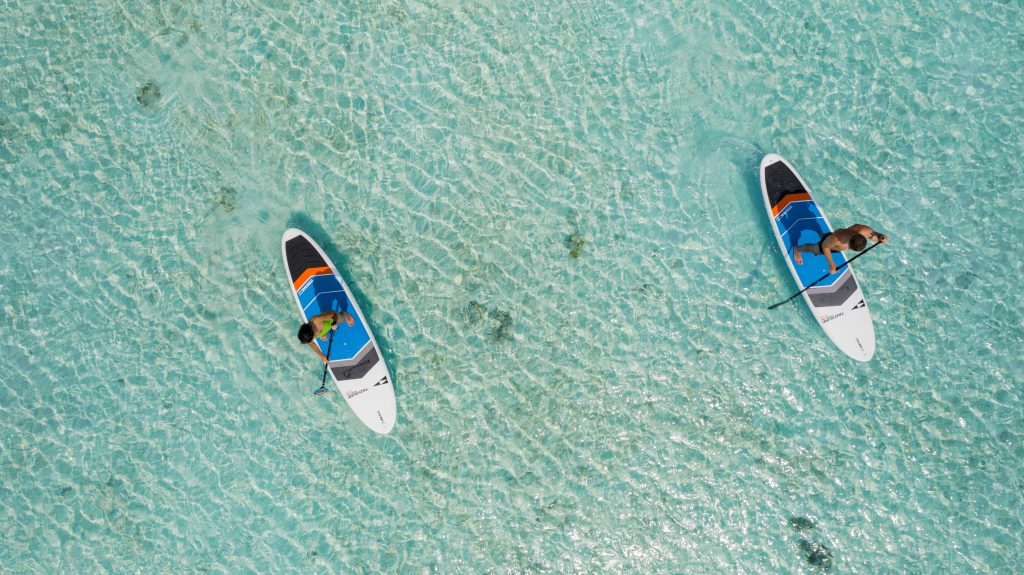 As for the adventure seekers, there is a wide range of recreational activities that will have you spoilt for choice. From island excursions to stellar surfing, from stargazing to wildlife encounters, from sandbank dining to big game fishing, guests of Kuda Villingili Resort Maldives will never be in shortage of exciting activities.
This slice of paradise, is where time and space matter.