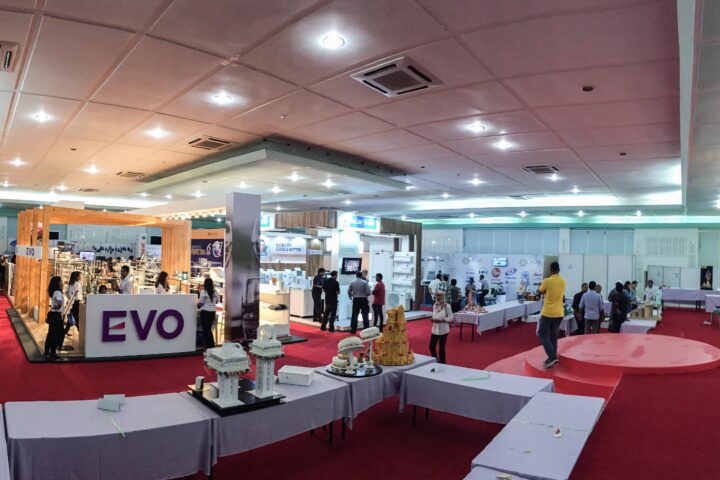 Food & Hospitality Asia Maldives- International Culinary Challenge & Exhibition closes today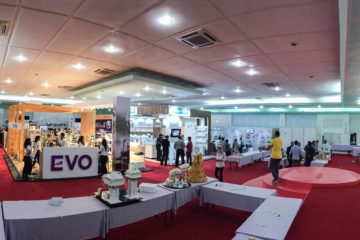 The Food & Hospitality Asia Maldives – International Culinary Challenge & Exhibition, which was inaugurated on the 9th of this month by the Minister for Economic Development, Mohamed Saeed, will hold it's closing ceremony today at Dharubaaruge Exhibition Centre.
The exhibition saw many different companies and private parties taking part, including some of the biggest names in the industry such as Damas Company Pvt. Ltd, Lily International Pvt. Ltd, MHA Pvt Ltd, and Nestle' Professional , Nestle' Lanka PLC, to name a few.
Imran  Hassan, Managing Director of CDC Events said: "This event is a World Association of Chefs Societies (WACS) endorsed event, supported by the Chefs Guild of Maldives and Chefs Guild of Sri Lanka. We have the highest number of culinary participants from over 60 resorts taking part in the event, and this is probably the largest gathering of chefs that Maldives has ever seen," he continued.
Faizel Ali, Assistant Director of Lily International Pvt. Ltd said: "With 450 chefs taking part in the exhibition, this is something amazing." He went on, "Since we have qualified international chefs judging the event, the competition is very tough and it's not that easy to win a medal. Everybody is pushing their limits to bring the best out in themselves."
Faizel also highlighted the fact that the number of participants had increased compared to that of last year. He went on to say that "eventually the Maldives will become another destination, famous for their full culinary world. That is my dream."
"As a partner of this event, Lily International was really looking forward to both the exhibition and culinary challenge, and we will give our full support in assisting these events," he said.