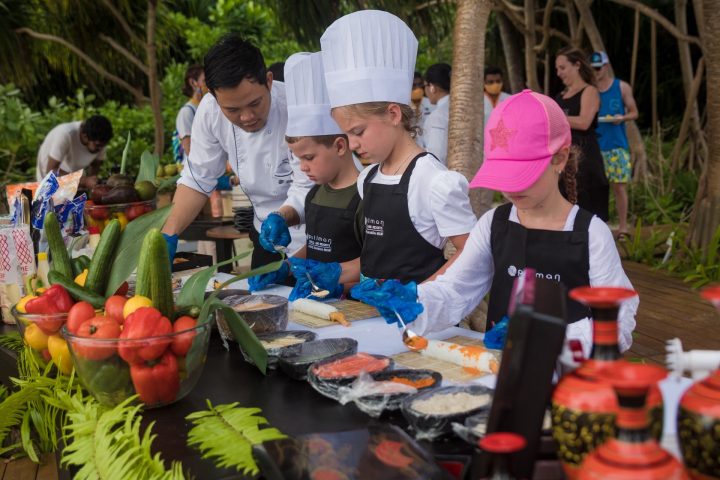 Food Week at Pullman Maldives – A Culinary Journey with a Special Maldivian Touch!
Pullman Maamuta hosted their first ever Food Week from 23rd to 29th August, transforming the lush green paradise in Gaafu Alifu Atoll into a true foodie heaven with a unique culinary explosion of international and local cuisine.
Leading the culinary extravaganza was executive chef Nyomana and her team. Guests were taken on a six-day culinary journey to tantalise the most discerning of tastebuds with cooking demonstrations, sumptuous themed dinners, cocktail and mocktail classes, providing something for everyone.
To provide the authentic special "Maldivian touch", the resort enlisted the expertise of Maldivian Chefs, Chef Mode and Pastry Artist Chef Shazzy, bringing together the very best of traditional and modern Maldivian dishes, often with a novel and sometimes unexpected twist!
The Maldivian culinary discovery dinner set the tone of the week. Wines from the resorts extensive all-inclusive wine menu were carefully selected to complement each of the unique flavour combinations presented over the mouth-watering six courses.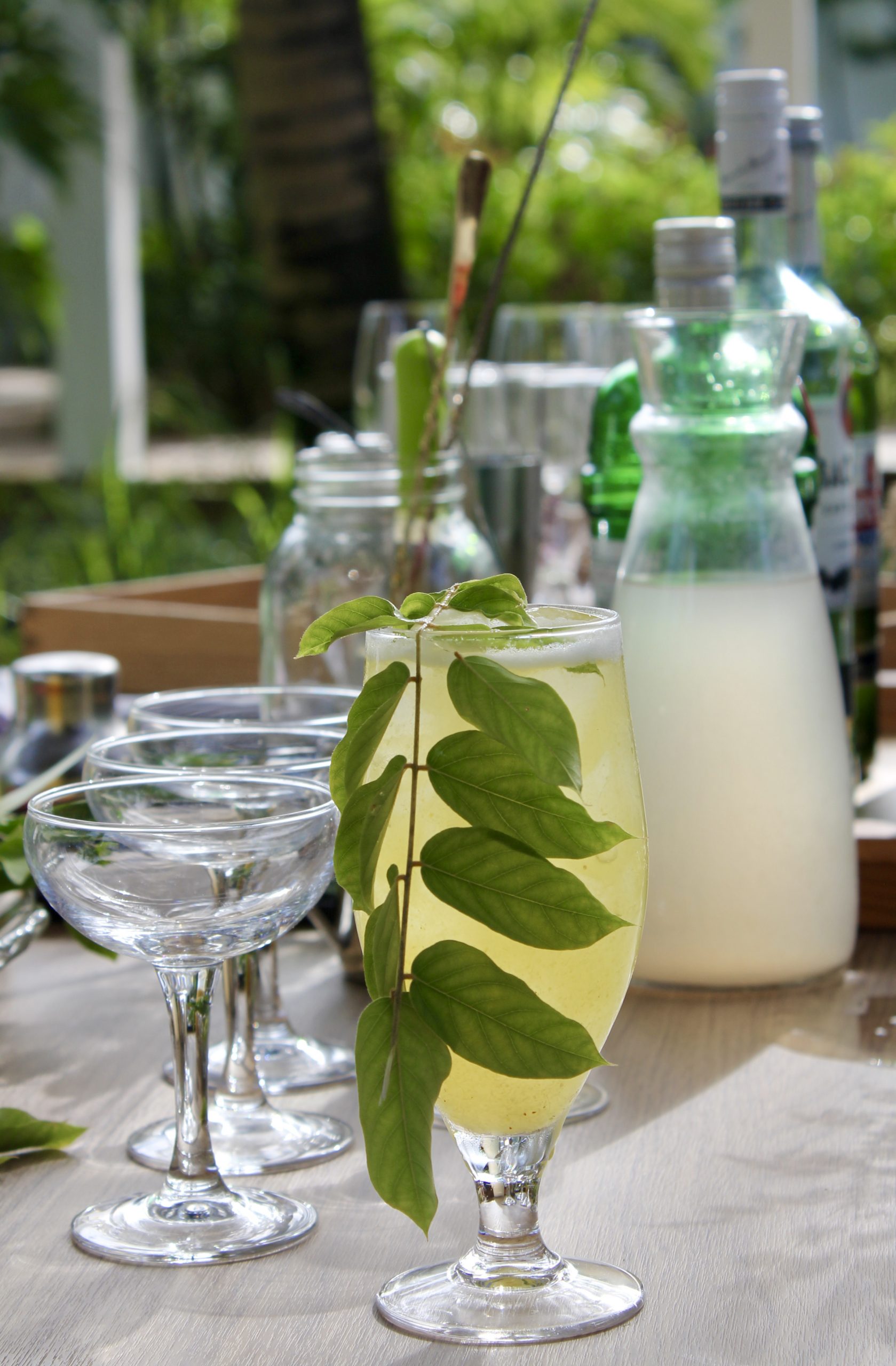 Maldivian cuisine is not often associated with a'la cate gourmet fine dining, however, Chef Mode and Chef Shazzy, redefined all preconceptions with imaginative tasty twists on the traditional to tantalise even the most conservative taste buds. The culinary extravaganza was held in the mesmerizing setting of Souq Oven Restaurant, where diners vide for waterfront tables so they could experience dishes worthy of places on any fine dining establishment whilst watching colourful fish dart in the turquoise clear water below making it the ultimate dining experience. Sweet and savoury concoctions drew appreciative comments and interest as the Chefs mingled with diners after the event.
Guests were spoilt for choice as Maldivian flavour combinations were featured at every meal, all vying for top spot on the culinary score board. Well known favourites such as Roshi and Mashuni were added to an already impressive breakfast selection, whilst tempting soups and curries enhanced lunch and dinner menus.
The tranquil garden setting of Phat Chameleon proved to be a popular, if warm, location for several events. An informative tour of the garden providing an interesting prelude to the Thursday afternoon cocktail class. Fresh curry leaves, pandan leaves and two varieties of basil were gathered then skilfully muddled, shaken and mixed with coconut and pineapple juices plus the necessary spirits to concoct three very different cocktails, all decorated to enhance the subtle flavour combinations.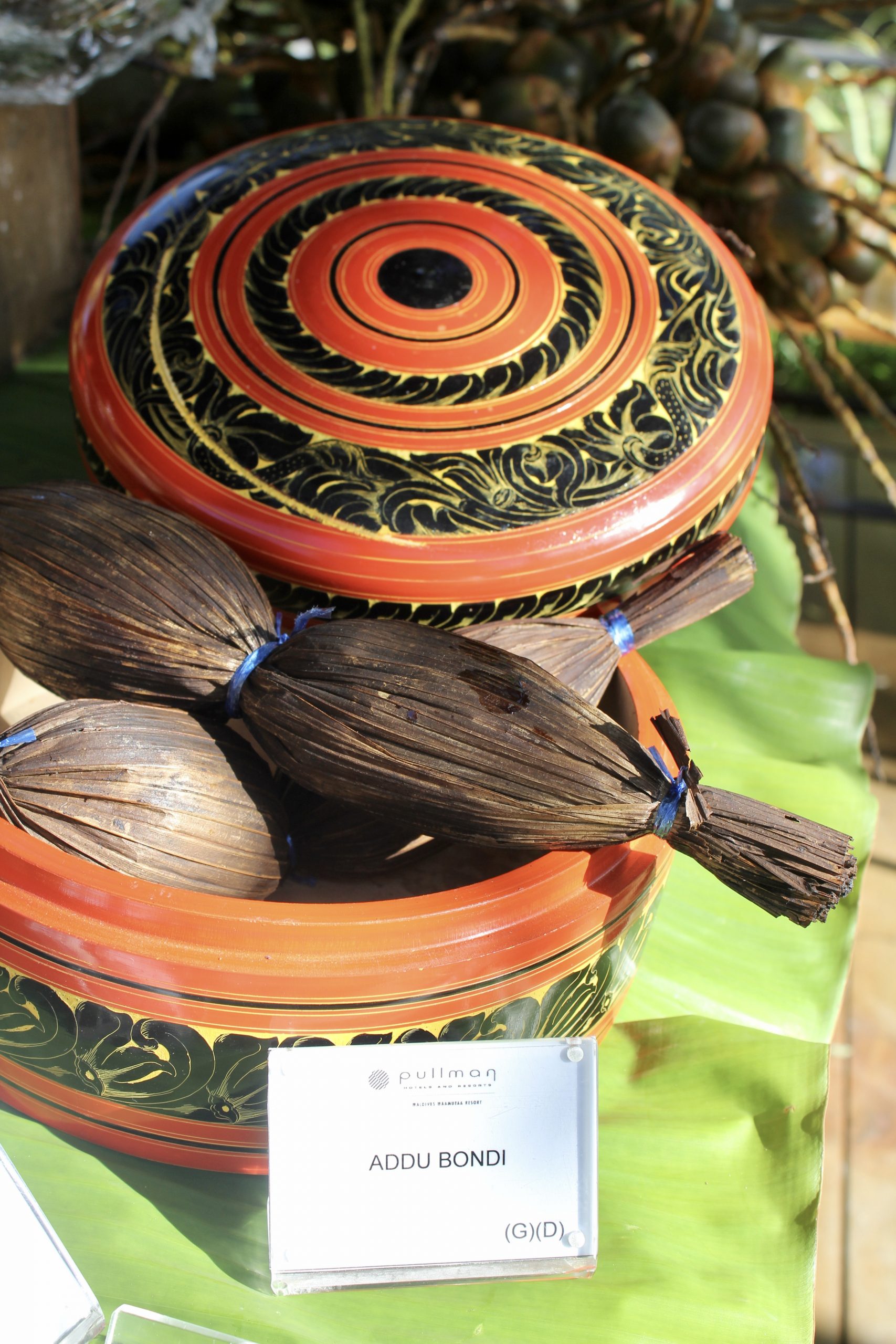 Maldivian High tea, Hedhika, was another popular garden activity, with an abundance of sweet and savoury treats all temptingly displayed in baskets woven from palm leaves, or in vibrant red, black and yellow traditional lacquer worked boxes and bowls. Traditional favourites were joined by intriguing parcels holding the local speciality Addu bondi, all of which were expertly explained by the Chefs as they helped the enthralled guests make their selections.
Unsurprisingly, seafood featured heavily throughout the week, Seafood night being no exception. An impressive array of sea life were grilled, skewered, spiced, and sliced, transforming them into delectable dishes of every possible style. Flame grilled lobster tails, oysters, and red snapper plus traditional garudhiya (fish soup), seared tuna steaks and sushi joined a wide selection of international seafood dishes temptingly displayed on the various buffet sections providing guests with a lavish fish fest.
Cocktail hour showcased yet more innovative Maldivian fare as mini crepes and pancakes vied with the more traditional canapes to provide tempting bite sized morsels to enjoy on the expansive Mélange decking. Rainbow inspired cocktails and mocktails adding to delightful cacophony of colours provided by the glorious sunset creating a fitting overture to the next culinary masterpiece, the Vegetarian dinner.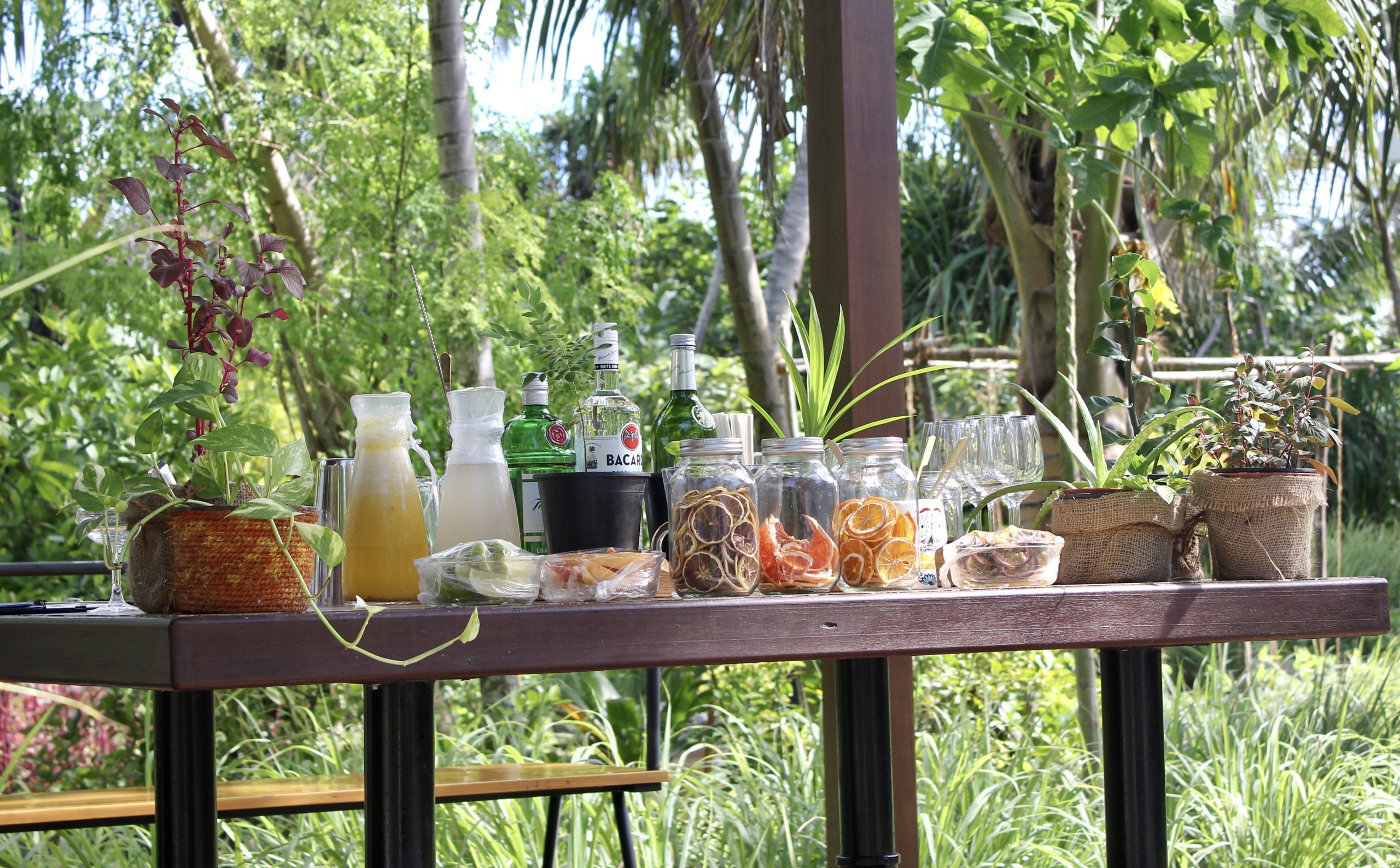 Even the hard-core carnivores were tempted to try the feast; their trepidation of meatless dishes quickly forgotten by the flavoursome soups of Maldivian spiced pumpkin and creamed ginger and carrot, followed by equally filling and tasty curries accompanied by traditional rice or Maldivian style crepes. The star of the show was undoubtedly a mouth-watering White chocolate dome, Dhan'di Aluvi pudding. The delicate outer shell hiding the equally delicious casava based fruit pudding inside, revealed only by the hot aromatic panden sauce melting the chocolate creating a hot chocolate deliciousness which assaulted all the taste buds.
The culinary extravagance concluded with a lively pool party, where another gourmet selection of seafood lined the barbeque. Sweet treats and colourful candyfloss creations captivated guests, with several wanting to try their hand at candyfloss twirling, soon realising that it was not as easy as the chefs made it look!
The combination of BBQ, live music, pool, fun and cocktails proved a hit cumulating with staff and guests joining in a fun pool side dance. Those who wanted a more peaceful end to the day, headed to sunset hour in Saffron where a glorious vibrant sunset provided a fitting close!
The event was a resounding success, with guests treated to a veritable feast of international and Maldivian culinary delights difficult to find anywhere else – and all as part of the Pullman all-inclusive experience! Definitely one for the 2022 Foodie calendar.
Featured Image by Pullman Maldives Maamutaa