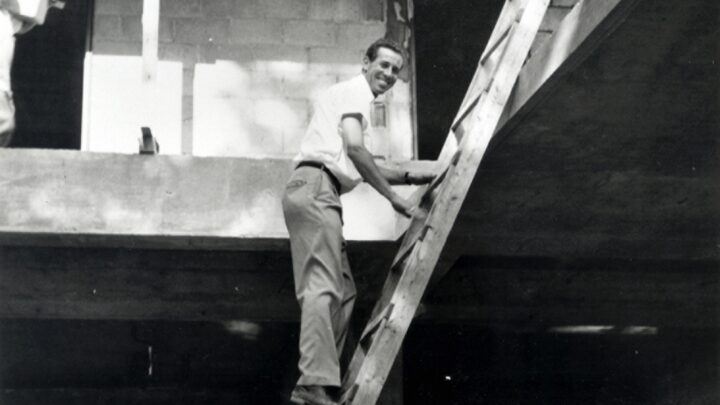 Four Seasons founder receives Cornell Icon of the Industry award
Isadore Sharp, the founder and chairman of Four Seasons Hotels & Resorts, is the recipient of this year's Cornell Icon of the Industry Award.
Presented by the Cornell University School of Hotel Administration, the prestigious award honours the lifetime achievements of hospitality industry visionaries, and recognises transformative professional and philanthropic contributions.
"True visionaries lead by example. They see what the future can be, decide to act, and inspire others to follow their lead. In the world of luxury hospitality there is no greater visionary than Issy," said J. Allen Smith, President and CEO, Four Seasons Hotels and Resorts.
"Issy's passion for hospitality, his unwavering commitment to the highest standards of excellence, and his incredible generosity are an inspiration to us all," he added.
"On behalf of 43,000 Four Seasons employees worldwide, who share a deep sense of pride in being part of the remarkable Four Seasons story, we extend heartfelt congratulations to Issy on this important recognition of his leadership and vision."
Isadore "Issy" Sharp opened the first Four Seasons property, a motor hotel in Toronto, in 1961.
"He approached the business from a guest's perspective, asking "what would they value?" And from this premise, many innovations were born. From pioneering approaches to service to setting the standard for in-room amenities and the bold rethinking of hotel features, Four Seasons came to define modern luxury travel," Four Seasons said in a press statement.
The company continues to leverage its focus on a single brand with an unwavering commitment to luxury hospitality, earning a reputation for operating some of the best and most critically acclaimed hotels in the world.
Today, with 99 hotels, resorts and branded residences in 41 countries and more than 50 projects at various stages of development, Four Seasons continues to grow its global portfolio and enhance its well-earned reputation.
"It's no secret that from the very beginning it has been the people of Four Seasons who have played the most significant role in our success. Receiving this recognition is a great personal honour and, equally as important, a chance for me to celebrate the collective efforts of many," said Sharp.
"I started out with a vision of what I believed luxury hospitality could be, but it was Four Seasons employees who brought, and continue to bring, that vision to life. Every day they deliver a genuine, personal style of service that has earned us the trust and loyalty of the world's most discerning travellers."
With his guiding philosophy based on the Golden Rule- treating others as you would have them treat you – Sharp empowered his employees to deliver the highly personalised brand of service that would become synonymous with Four Seasons the world over.
Today, Four Seasons employees are united around a commitment to service excellence that embodies the guiding values and philosophies set out by Sharp.
Sharp's commitment to service is also reflected in the company's culture of giving and social responsibility, which is focused on advancing cancer research, building communities and supporting sustainability. Sharp is the founder of the annual Terry Fox Run, the largest single-day fundraising event for cancer research worldwide, which has raised more than CAD 700 million to date.
Sharp is the proud recipient of many global awards and honours celebrating his business achievements and lifelong commitment to philanthropy.