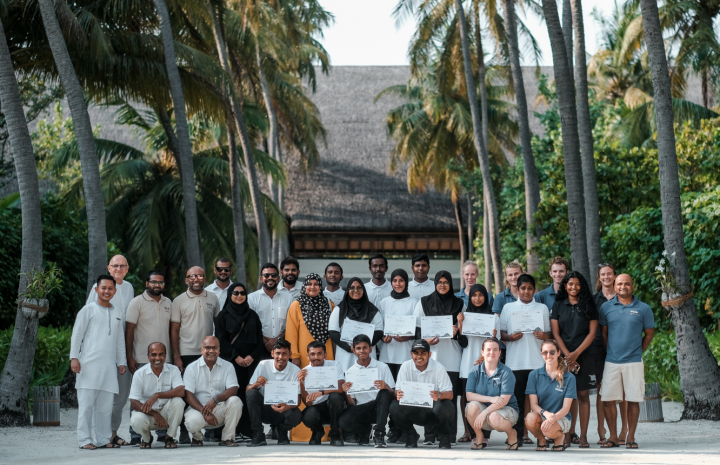 Four Seasons Landaa Giraavrau Hosted Marine Biology Internship for Local Students
Four  Seasons Resort Maldives at Landaa Giraavaru hosted the first Marine Biology Internship Program in collaboration with the Baa Atoll Council to inspire young students to take a proactive role in protecting the oceans for  generations to come. Running from May 18 to 20, 2023, the three-day program was attended by 12 students from 12 islands in the Baa Atoll. Led by Four Seasons Landaa Giraavrau's onsite marine biologists from the conservation projects Reefscapers and Manta Trust, the program featured a comprehensive  curriculum blending theory with practice.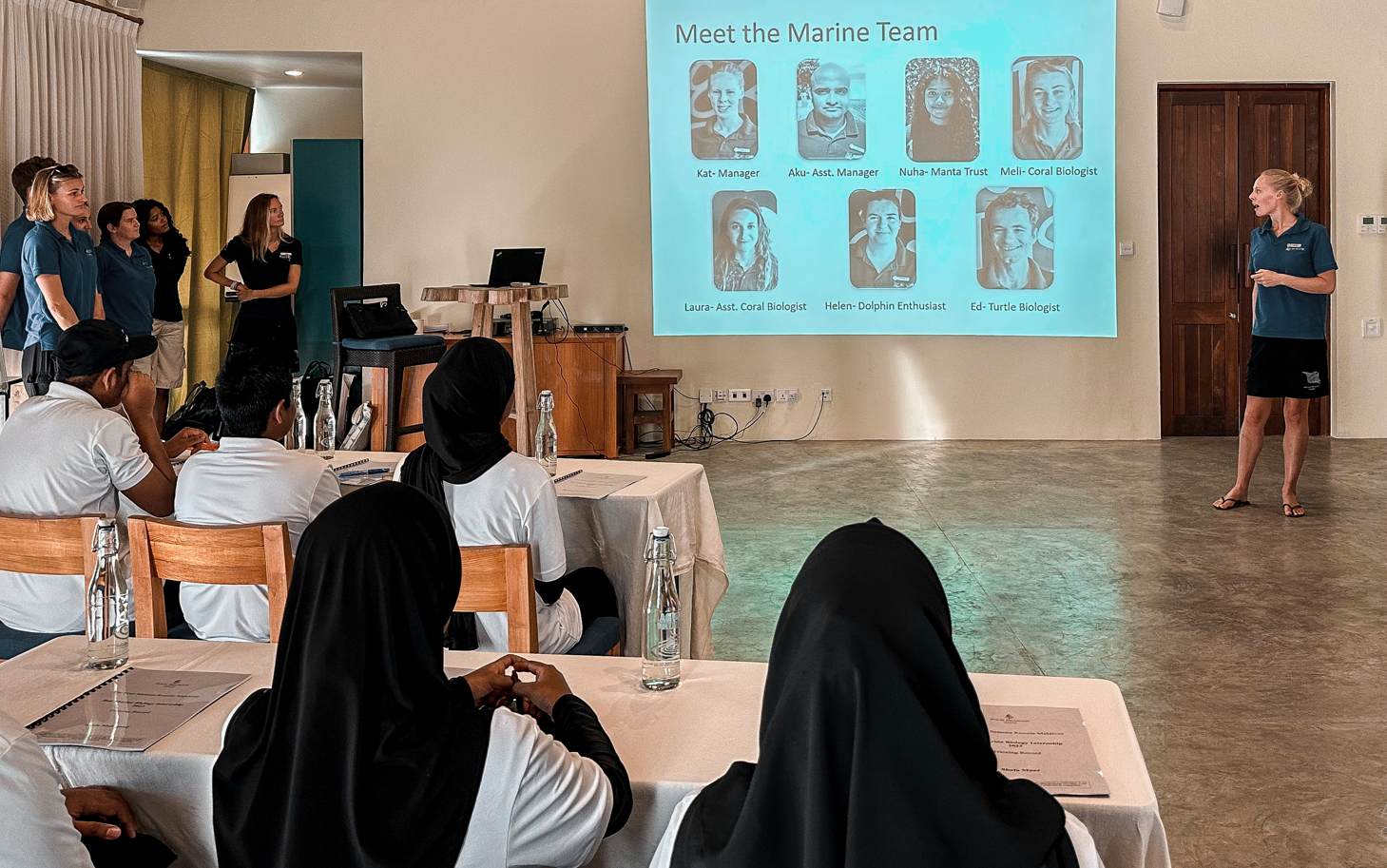 Featured Image: Interns in classroom 
The Grade 9 students attended sessions on subjects including Ecology in the Maldives; Manta Rays; Turtles; Dolphin Identification, and Maldivian Corals. The practical sessions such as Coral Frame Building provided the students hands-on experience.
"We have long recognised our responsibility to contribute to the protection of the  Maldives' fragile marine world," comments Armando Kraenzlin, Regional Vice  President & General Manager at Four Seasons Landaa Giraavaru, "and we know that  one of the most powerful and long-lasting ways to do so is through education. With  the impact of climate change threatening communities and nature across the  Maldives, we hope to support the nation's youngsters to safeguard their heritage."
On May, 20, 2023, making a closing speech on behalf of her fellow students,  passionate young ocean protector, Aishath Aalaa Khaleel, commented: "This  program has not only strengthened our understanding of the marine world but has  also ignited a passion within us to protect and preserve these invaluable ecosystems.  Thank you to our dedicated and knowledgeable marine biologists, guides, and  instructors who have accompanied us throughout this journey. We will keep your  support with us as we aspire to have a positive impact on marine biology and  conservation."
After a successful first internship, the Baa Atoll Council and Four Seasons Resort Maldives at Landaa Giraavaru are already planning a similar experience for 2024.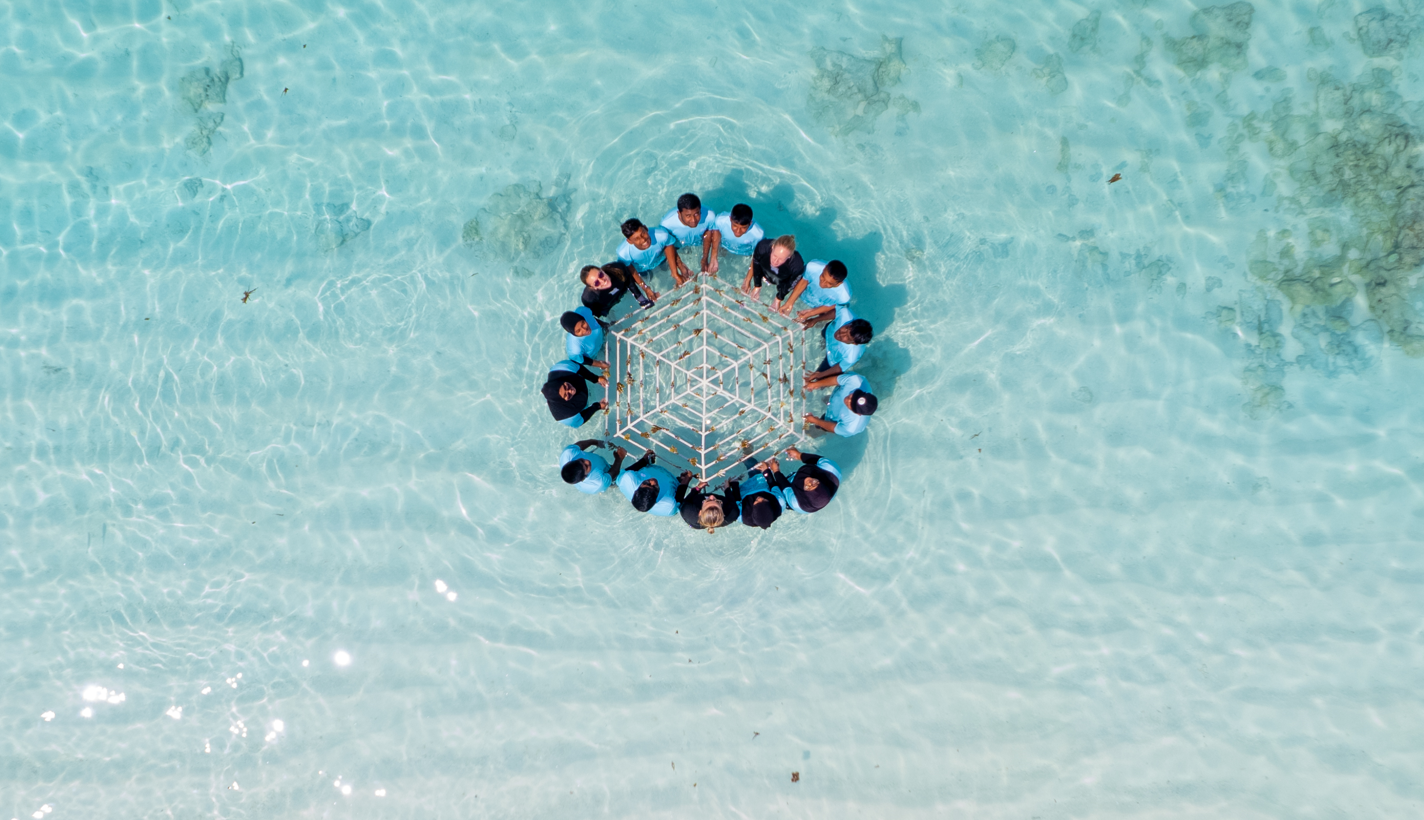 Featured Image: Interns with coral frame 
Reflecting on the future, student Aalaa went on to say: "Let us embrace the upcoming challenges and opportunities. Let us continue to gain  knowledge, conduct studies, and contribute to the health of our marine ecosystems. Together, we can create a more promising future."