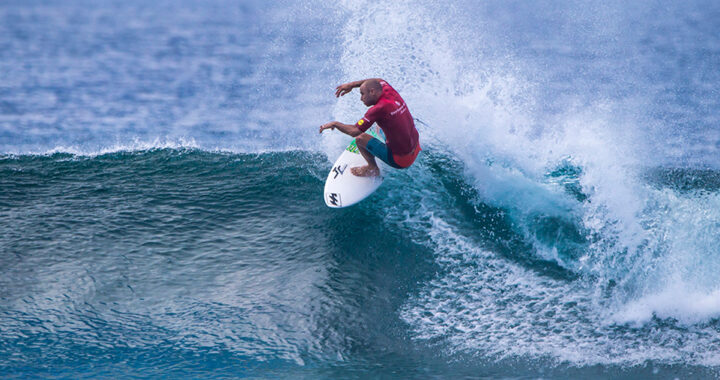 Four Seasons Maldives surfing competition to feature star studded line-up
Four Seasons Resort Maldives at Kuda Huraa is gearing up for its annual international surfing contest to be held from 8 – 14 August.
The line-up for this year's 'Four Seasons Maldives Surfing Champions Trophy 2016' is the most star-studded in the competition's history. Some of the biggest names in surfing will be competing this year for the championship title and USD25,000 prize.
Big wave legend Shane Dorian will return to the Maldives to defend his title from last year. He faces stiff competition from pipe specialist Jamie O'Brien and former Championship Tour competitor and WSL deputy commissioner Travis Logie as well as tour legend Taj Burrow, inspiring soul surfer Bethany Hamilton and surfing icon Rob Machado.
In a first for the competition, Maldivian champion Hussain 'Iboo' Areef will square off against the international heavyweights.
Mark Winson of Tropic Surf, the event's organiser, predicts the most exciting year yet with the incredible and diverse line-up.
"There is no guessing which way this will go, and that's what makes it so exciting. Spectators are in for an electrifying show of surfing skills," he said.
The Surfing Championship determines heat times based on age and test skills across three divisions: single-fin, twin-fin, and thruster. Each heat is run with a timing handicap based on the competitor's age, with older surfers getting more time in the water. Places are granted by invitation to six world champions.
The upcoming Maldives Open surfing event will be used as a selection competition to determine the highest-placed local surfer for future Champions Trophy competitions.
"There is so much surfing talent here in the Maldives and the Maldives Open is widely regarded as the highest level of domestic competition in the country," said Winson.
"It is the perfect opportunity for local surfers to earn unequalled bragging rights, a share of USD 25k prize money, and the Champions Trophy. I'm sure that Iboo and surfers just like him will be contenders in this event for years to come."
According to Fuku Areef, organiser of the Maldives Open contest and President of Maldives Bodyboarding Association, local surfers are excited to see one of their own go head to head with the world's best.
"It's a tremendous opportunity for Iboo on the world stage, and we are confident that he will do really well. Furthermore, to now have the Maldives Open as the qualification event for future Champions Trophys is a great opportunity for any Maldivian surfer to put themselves up against the likes of surfers like Shane Dorian or Taj Burrow. That's such a great step forward for local surfers and the Champions Trophy concept," he said.
The event will be hosted aboard the Four Seasons Explorer, the Maldives' ultimate surf vessel, with regular sun-downers and 'shoulder-rubbing' events at the resort. According to Four Seasons, fans can get up close to the action with onboard VIP passes.
Four Seasons Resort Maldives at Kuda Huraa is also offering a 'Group Surf & Stay' package, available for a minimum booking of five rooms, between 8 – 14 August.
For more information visit http://www.surfingchampionstrophy.com/ or http://www.fourseasons.com/maldives/