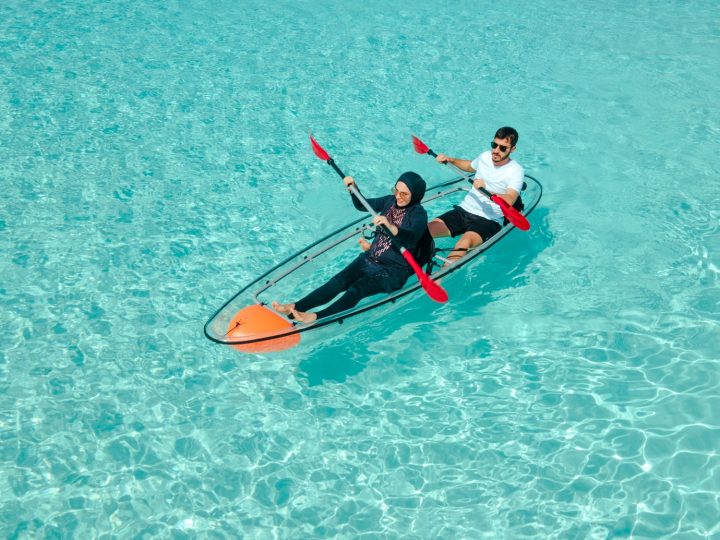 Furaveri Maldives offers unforgettable Eid Al-Adha activities, offers
Furaveri Maldives has announced a range of exciting activities and exclusive offers to mark the joyous occasion of Eid Al-Adha. These special offers are available exclusively through the Furaveri Maldives website.
Guests celebrating, can join the Eid Prayer at the mosque at 07:30hrs, followed by a delightful Special Eid breakfast buffet at Jaafaiy Restaurant from 07:00hrs to 10:00hrs, offering a diverse range of culinary delights. Families can engage in the exciting Kids Treasure hunt at the enchanting Kids Club from 10:00hrs to 12:00hrs, promising hours of laughter, adventure, and entertainment. Moreover, guests can embrace the vibrant Maldivian culture by joining the Maali Parade accompanied by traditional Boduberu music at the Main Poolside from 16:30hrs to 17:30hrs. Indulge in the flavors of the Indian Ocean Night, a special buffet at Jaafaiy Restaurant from 18:30hrs to 21:30hrs. Enjoy Live Music performances at Udhares Bar from 21:30hrs to 23:00hrs.
In celebration of Eid Al-Adha, Furaveri Maldives offers exclusive benefits for guests staying four nights or more. Upon arrival, guests will receive special Eid amenities including Dates & Fruits, as well as a bottle of Non-alcoholic sparkling wine. During their stay, guests can savor the complimentary Shisha experience once, partake in a sunset cruise or sunset fishing excursion, and enjoy a 20% discount on the indulgent 4-day spa package. Additionally, guests on the All-Inclusive meal plan can relish a three-course dinner at Raiyvilla, the Asian Fusion Restaurant, once every four consecutive nights. Furaveri Maldives also presents guests with a complimentary 30-minute photo session per villa, allowing them to capture cherished memories.
For guests staying seven nights or more in a Residence, Furaveri Maldives offers the additional benefit of free transfers for two children. Moreover, guests staying in a Pool villa will be treated to an exquisite In-Villa Floating Breakfast, creating a truly memorable experience.
These special offers are available exclusively through the Furaveri Maldives website and is valid for bookings until 31st July 2023 with the offer code "eidfur".