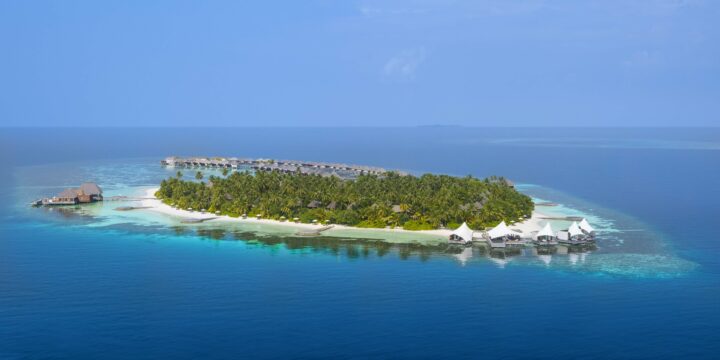 GCC travellers expected to increase during Eid holidays
With an extended 5-day Eid al-Adha holiday period to be observed in the majority of GCC countries, arrivals from the GCC market is expected to increase during the holiday period which is expected to fall on the 10 to 15 September 2016.
While the GCC market only comprise of a 3 per cent market share in total tourist arrivals to the Maldives, 2016 has shown a slight increase in the number of visitors arriving in Maldives from the Gulf Corporation Council countries.
Significantly, Saudi Arabia has secured a spot in the top 15 source markets for the Maldives in 2016, with a 1.5 per cent market share, a 27.8 per cent increase compared to 2015.
GCC travelers tend to fluctuate their travel habits with a large majority preferring staycations within the GCC region, although, analysts predict the number of outbound travelers will increase due to the extended holiday period in 2016.
Trends from Eid al-Fitr 2016
The shorter Eid al-Fitr holidays fell during July, and data from Ernst & Young, show that GCC countries welcomed more hotel guests in July 2016 compared to July 2015 with the exception of Saudi Arabia. Hotels also recorded positive RevPAR in July 2016 compared to 2015. Saudi Arabia experienced a drop across its leading cities, which can be attributed to the change in dates of the holy month compared to July 2015.
Dubai's hospitality market witnessed an increase in occupancy by 6.2 per cent in July 2016 compared to 2015. This resulted in an increase in RevPAR by 4.5per cent although the ADR dropped from USD 177 in July 2015 to USD 168 in July 2016.
Abu Dhabi's hospitality market witnessed an increase in occupancy from 61 per cent in July 2015 to 68 per cent in July 2016. Markets in Beirut and Cairo witnessed a positive increase when compared to the same period last year.
Maldives vs Seychelles
Gulf news agencies have also noted that a number of outbound travellers from the GCC countries, particularly the UAE, have already made bookings, with the Seychelles being the key destination.
Seychelles' tourism authorities have started marketing GCC travellers for the Eid period, noting that travellers prefer the Seychelles to Maldives or any other Indian Ocean islands due to the proximity.
It also noted that Seychelles is becoming more popular because of its visa free status that enables visitors to easily make an abrupt holiday decision, which can also be a bonus for the Maldives as Maldives also grants on arrival visa's for tourists.
While Seychelles market its properties to the GCC region with as "fully Halal compliant and caters well to the Islamic culture", Maldives is yet to market Islamic tourism in a broader perspective.
Individually, properties in Maldives are offering special packages to GCC guests, with W Maldives unveiling a special holiday package for Eid al-Adha specifically designed for its GCC guests.
According to W Maldives, the property is offering a complimentary night stay for every three nights booked. Guests booking EID AL ADHA ESCAPE PACKAGE – STAY 4 / PAY 3, are to receive significant savings on spa treatments at overwater AWAY Spa, watersports activities, private dining on one of the resort's seven coral terraces, complimentary welcome amenity in the room and daily shisha with Arabic snacks for two on the beach.
Trends of the GCC travelers
A recent study commissioned by Amadues on Shaping the Future of Travel in the Gulf Cooperation Council: Big Travel Effects, reveal insightful data into the different travel segments of GCC travellers, which hospitality managers need to be aware of to successfully tap into it.
They include the "coming of age traveller", the "independent traveller" and the "family traveller" where the latter is presumed to have a more significant impact during the Eid season.
GCC countries comprise of families larger than that of other high income countries, and travellers tend to travel with other families or friends, opting for packaged holidays that range from leisure and entertainment. These travellers look for properties that ensure the necessities of larger groups are met.
The coming of age traveller comprise of maturing demographics seeking new, unique and memorable experiences. This group show traits of millennials, and focus on mobile and social media platforms to cater for their travel needs.
The independent traveller which ranges from ages 26 to 45 looks for mobile ready options when travelling. They expect to be able to access goods, services and information at every stage of travel and looks for properties that are "responsive, fast accessible and personable".