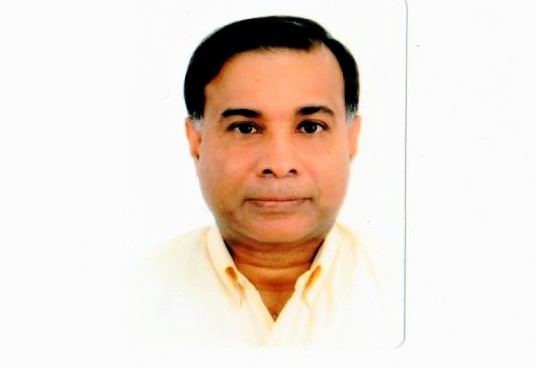 Paul Dorai Raj, General Manager Maldives, Singapore Airlines Limited
Paul Dorai Raj is the General Manager Maldives for Singapore Airlines Limited. Paul took on his current position this June 2016, and as General Manager for Maldives, he is responsible for all aspects of operations and inbound sales development including accounting and passenger and cargo sales.  Singapore Airlines and SilkAir currently have 14 flights weekly to Maldives from Singapore.
Hailing from Singapore, Paul completed his Bachelor of Arts in Business Administration from Washington State University, United States, in 1986 and in 1987 he completed his Master of Arts in Finance and Investment from the University of Exeter, England. Additionally, he has also undergone extensive in-house training in areas such as management, customer services, operations skills and crisis management.
Paul has been with Singapore Airlines for over 29 years and during his early days with the airline, he has completed various roles such as Marketing Executive in the Singapore Sales Department, South East Asia Region, and Inflight Services Executive in the Marketing Services Division.
In 1995 Paul moved to the Marketing Planning Division and took on the role of Passenger Marketing Executive. This post became the staging ground that took Paul's career overseas and his first overseas post was in Durban South Africa where he served as Manager Natal.
During Paul's long career with Singapore Airlines, he has worked overseas in positions such as State Manager and General Manager. Prior to taking on his current role as General Manager for Maldives, Paul was serving as General Manager for Middle East where he was overseeing operations for 18 countries including Saudi Arabia, Jordan, Egypt, Lebanon, Chad and Sudan. Paul has also previously served as Manager for North India and General Manager Bangladesh.
Highlights from Paul's career also include his time serving as Vice President, Canada, during which he worked with tourism bodies and local authorities to promote Singapore, India and south East Asia as a holiday destination for the Canadian market.
He also has served as Manager for Victoria and Tasmania, the second largest state in Australia. During this time, Paul was an active member of the Destination Melbourne Board and he was the first and only airline manager to sit on the board during his time in Australia.