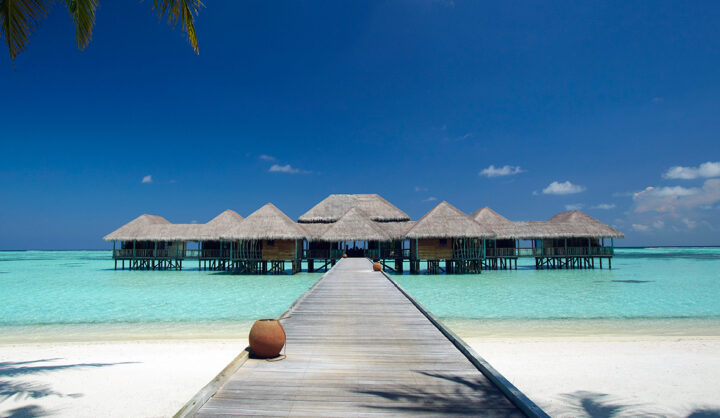 Gili Lankanfushi welcomes new Executive Chef Aldo Cadau
Gili Lankanfushi has announced the appointment of Aldo Cadau as the island's new Executive Chef. Chef Aldo joins the Gili Lankanfushi team in an exciting phase of the island's gastronomic journey, as he spearheads developments in the resort's restaurants.
Chef Aldo will oversee operations of the Main Restaurant and Gili Lankanfushi's other dining destinations, By The Sea – a Japanese fine-dining restaurant specialising in exquisite sushi, Fini Foni – a poolside ice cream parlour and the Overwater Bar, in addition to destination dining experiences and in-room villa dining, according to Gili Lankanfushi.
In addition to running the resort's restaurants, Chef Aldo will be in charge of the island's imaginative evening dining experiences, including Passage through India and Mediterranean Spice Souk, as well as the Gili Tasting Journey, a unique experiential introduction to the Gili Wine & Dine offerings.
Hailing from Sardinia, Chef Aldo's culinary passion started in his mother's kitchen, helping her make fresh pasta, pastries and bread. His father reared pigs and sheep and taught him how to make prosciutto sausages and cheese, instilling the importance of food's provenance from a very early age.
Inspired by his upbringing, Chef Aldo continued his culinary journey and trained at the Hotel Institute in Arzachena, Italy. From there, he quickly moved up the ranks in some of the world's finest restaurants from Hotel Cervo, Restaurant La Mola, Baia-Blu and Aqua in his homeland, and subsequently trained at Four Seasons Hotel Milan, Italy.
From Italy, he went further afield to Japan, the UK and Russia, followed by his first two years in the Maldives at Four Seasons Hotel Landaa Giraavaru Maldives. From his first stint in the Maldives, he travelled the Middle East for two years, working at the Four Seasons Hotel Doha, Qatar and assisting with the opening of the Four Seasons Hotel in Saint Petersburg and Qasr Al Sarab Resort by Anantara in Abu Dhabi. Prior to joining Gili Lankanfushi, Chef Aldo was Executive Chef at Jumeirah Dhevanafushi, also in the Maldives.
"Having worked with Aldo previously, I am very excited for him to bring his wonderful culinary –talent and culture to the island. He has an intrinsic respect for food and ingredients while being a natural-creative, always delivering memorable dining experiences for his guests," says David Stepetic, General Manager of Gili Lankanfushi.
"We look forward to working with him to grow Gili Lankanfushi's reputation as one of the Maldives finest gourmet destinations."
Bringing a wealth of international influences and impeccable standards of service to Gili Lankanfushi, Chef Aldo looks forward to introducing sand oven cooking techniques to the island, according to Gili Lankanfushi, the first of its kind in the Maldives, inspired by the subterranean cooking techniques he learnt in the Middle East.
Chef Aldo will also continue to develop Gili Lankanfushi's impressive Organic Vegetable Garden, one of the largest in the Maldives, to expand the raw, vegan and vegetarian options available for guests.