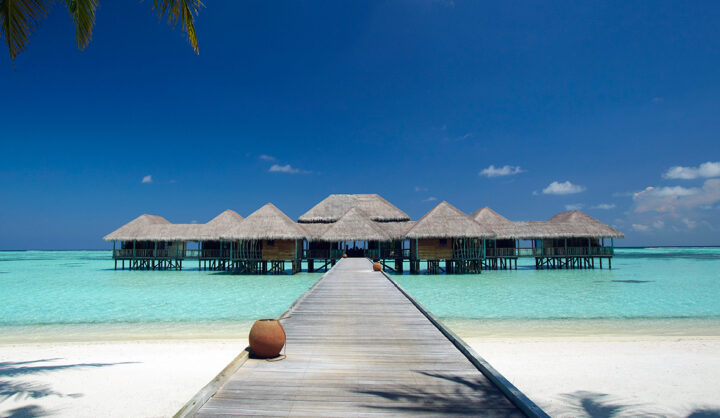 Gili Lankanfushi to re-open on December 1, 2019
Following a fire incident on January 3, 2019, Maldivian Eco-Treasure, Gili Lankanfushi — a resort owned and operated by Singapore-based Hotel Properties Limited (HPL), had shut down its operations for a major reconstruction project. Gili Lankanfushi now has begun the countdown to the next chapter of Gili Story. On Sunday, this award-winning luxury resort has announced its plan to reopen on December 1, 2019. The announcement was made via Twitter: "The drifting message in the bottle has been found! Thank you for being so patient with us whilst we were on our little break! The Gili Magic returns on 1st December 2019."
The fire incident which happened around 11:00 p.m on early January destroyed a significant part of the resort's facilities including at least seven overwater villas and a restaurant. No casualty was recorded, as the island was evacuated and guests and staff were taken to neighbouring resorts.
Gili Lankanfushi has always been an aspiring resort to the Maldives. Following its tweet, Gili Lankanfushi also published an announcement on the subject.
The announcement stated: "Kickoff your Gili Adventure with a festive reunion on our little island of Robinson Crusoe and countdown to the New Year at this timeless haven, surrounded by white powdery beach and sparkling turquoise lagoon within a sustainable environment."
"We look forward to your arrival at Gili Lankanfushi – A sanctuary hidden from the world."
Gili Lankanfushi — located on the private island of Lankanfushi in the North Malé Atoll is the home to the world's largest standalone water villa. This cherished coral island in a pristine lagoon, where absolute privacy is ensured has received the distinguished Travelers Choice Award in 2018 and was also chosen as the Number One Maldivian hotel. The resort also secured a spot as one of the top five hotels in the world.
This luxury resort is just a twenty-minutes away in a speedboat, from the main Velana International Airport.