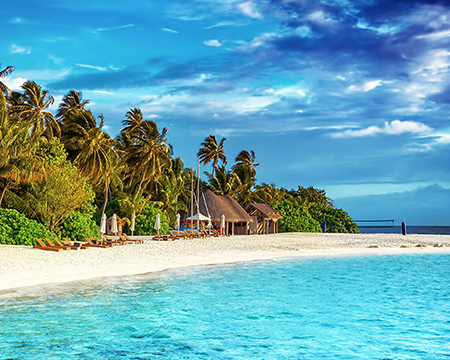 Global travel industry creates 7.2 million new jobs in 2015
The global travel and tourism industry created 7.2 million new jobs in 2015 and contributed more than US$7.2 trillion to the global GDP, according to the annual 'Economic Impact Report 2016' launched by the World Travel & Tourism Council (WTTC).
The WTTC's flagship annual research report provides valuable economic data on the contribution of the tourism sector globally as well as in 184 countries and 24 regions.
"Despite uncertainty in the global economy and specific challenges to Travel & Tourism last year, the sector grew by 3.1 per cent, contributing a total of 9.8 per cent to the global GDP. Travel & Tourism also supported a total of 284 million jobs in 2015, an increase of 7.2 million, which means it now supports, directly and indirectly, 1 in 11 jobs on the planet," said David Scowsill, president & CEO of the World Travel & Tourism Council.
The report highlights growth by country, regional performances and the outlook for 2016 and beyond.
The research showed that direct contribution to GDP from travel and tourism outpaced overall GDP country growth rates in 127 of the 184 countries during the review period.
Countries where travel and tourism markedly outperformed the wider economy in 2015 include Iceland, Japan, Mexico, New Zealand, Qatar, Saudi Arabia, Thailand, and Uganda.
The growth of the sector was boosted by a worldwide increase in middle-class income households, an ageing population – which tends to travel more – and growing connectivity between destinations, making travel more accessible and affordable.
According to the report, all regions of the world showed growth in total travel and tourism contribution to GDP in 2015.
Southeast Asia was the fastest growing region with growth of 7.9 per cent, followed by South Asia, which grew 7.4 per cent. Middle East grew 5.9 per cent, Caribbean 5.1 per cent, Sub-Saharan Africa 3.3 per cent, North America 3.1 per cent, Europe 2.5 per cent, Northeast Asia 2.1 per cent, Latin America 1.5 per cent and North Africa 1.4 per cent.
The report predicted a positive outlook for 2016 and beyond. WTTC forecasts travel and tourism's total contribution to GDP to grow by 3.5 per cent, and is again expected to outpace global economic growth for the sixth consecutive year.
"Security concerns, border policies, oil prices, the strength of the US dollar relative to other currencies, and other macroeconomic developments will continue to influence travel trends in 2016 and beyond. Nevertheless, over the next decade, Travel & Tourism is expected to continue to outpace the world economy, growing by 4 per cent on average annually," reads the report.
"Travel & Tourism once again has proved its resilient nature. Terror attacks, disease outbreaks, currency fluctuations and geopolitical challenges have impacted the sector at a country or regional level, but Travel & Tourism at the global level continues to produce another robust performance," added Scowsill.
The World Travel & Tourism Council is the global authority on the economic and social contribution of Travel & Tourism. It promotes sustainable growth for the sector, working with governments and international institutions to create jobs, to drive exports and to generate prosperity. For 25 years, WTTC has been the voice of this industry globally. Members are the chairs, presidents and chief executives of the world's leading, private sector Travel & Tourism businesses.
The Global Travel & Tourism Economic Impact Annual Update 2016 is produced for the World Travel & Tourism Council by Oxford Economics. The global economic contribution of Travel & Tourism, as defined by the World Travel & Tourism (WTTC) and Oxford Economics, is consistent with the United Nations Statistics Division-approved Tourism Satellite Account: Recommended Methodological Framework.
Read the full report here.
Source: World Travel&Tourism Council