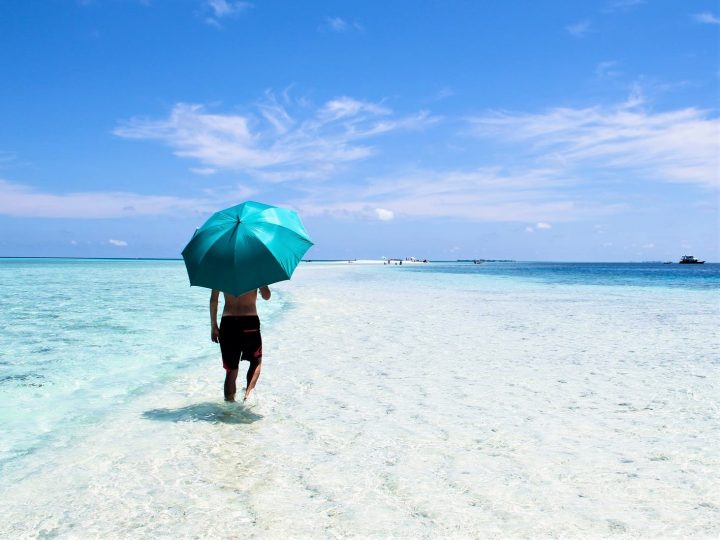 GlobalData Reveals Top 10 Travel and Tourism Influencers on Twitter during Q1 2021
An analysis of GlobalData's Travel and Tourism Influencer Platform, which tracks more than 200 leading industry experts and their discussions pertaining to the emerging trends, pain areas, new fields of innovation and other popular areas on Twitter, revealed Melvin Bocher, founder of Traveldudes, as the top travel and tourism influencer during the first quarter (Q1) of 2021. He largely shares travel guides related to beautiful travel destinations across the world. With over 252K followers and a website called TravelDudes.com where he recently wrote about travelling during Ramadan to Muslim countries like the Maldives.
In the top three is the revered travel journalist Simon Calder with an influencer score of 82. The English travel writer and broadcaster is currently senior travel editor for The Independent newspaper. Family travel and cruise were the most mentioned trends among travel and tourism influencer discussions on Twitter during the period. The Maldives, surrounded by the Indian Ocean is a perfect cruise location and many resorts are popular with families.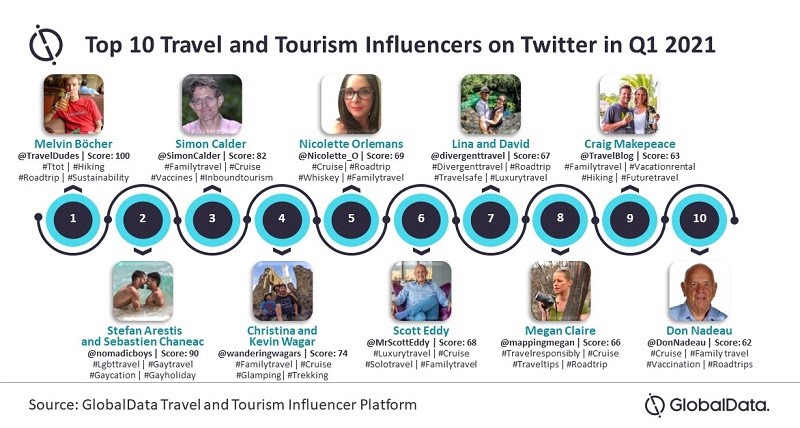 Smitarani Tripathy, Influencer Analyst at GlobalData, said: "The discussions around family travel were related to how travel planners are looking for new ideas for safe travel as the summer approach and vaccination started. Cruise emerged as another top trend, led by the conversations related to how major cruise lines such as Norwegian Cruise Line, Regent Seven Seas are planning to resume sailing with vaccinated crew and passengers."
Among the companies, American Airline Group Inc, Norwegian Cruise Line Holdings and TripAdvisor emerged as the most mentioned companies among travel and tourism influencer discussions on Twitter during Q1 2021.
The discussions related to America Airline Group Inc, spiked in February when the company expanded its acceptance of VeriFLY, a health passport app at all airports in the US. Travellers can use this app to navigate testing requirements and validation for a common goal of preventing spread of COVID-19. Norwegian Cruise Line Holdings emerged as another most mentioned company, led by surge in discussions when the company said that it requires it all crew members to get vaccinated ahead of resuming sailings, subject to availability of vaccine.
The Influencer Platform is a part of GlobalData's Disruptor Database that decodes emerging tech-enabled opportunities with must-have information on promising start-ups, technology led innovations, latest sector trends, consumer insights, and venture capital portfolio investments. It helps monitor competitor strategies, predict emerging trends, monetize disruptive innovation, decode smart money, mine thought leadership, and capture digital consumers.
Those displayed on influencer titles are ranked based on GlobalData methodology, where weights are assigned to several critical metrics such as influencer's follower count, number of tweets with topical keywords, number of engagements their content receive, and their follower network, to derive the influencer score and due to these scores, the influencers are ranked.