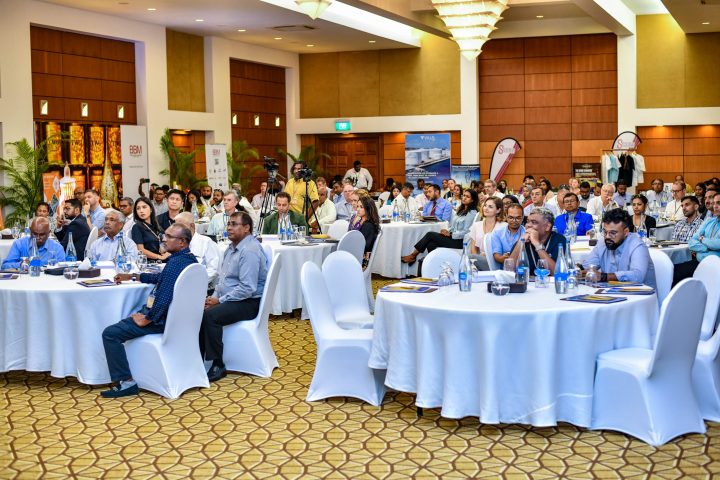 GM Forum 2022 Highlights
The 6th GM Forum hosted by Hotelier Maldives at Kurumba Maldives on 15th September drew over 23 GM's representing  38 resorts, 2 hotels and 86 Industry leaders, including two of the reputed pioneers of tourism, MU Maniku and Hussain Afeef. The forum is the only dedicated networking gathering for GM's in the Maldives and serves as a forum to discuss challenges, learn about new ideas and innovations as well as the ability to share ideas and frustrations.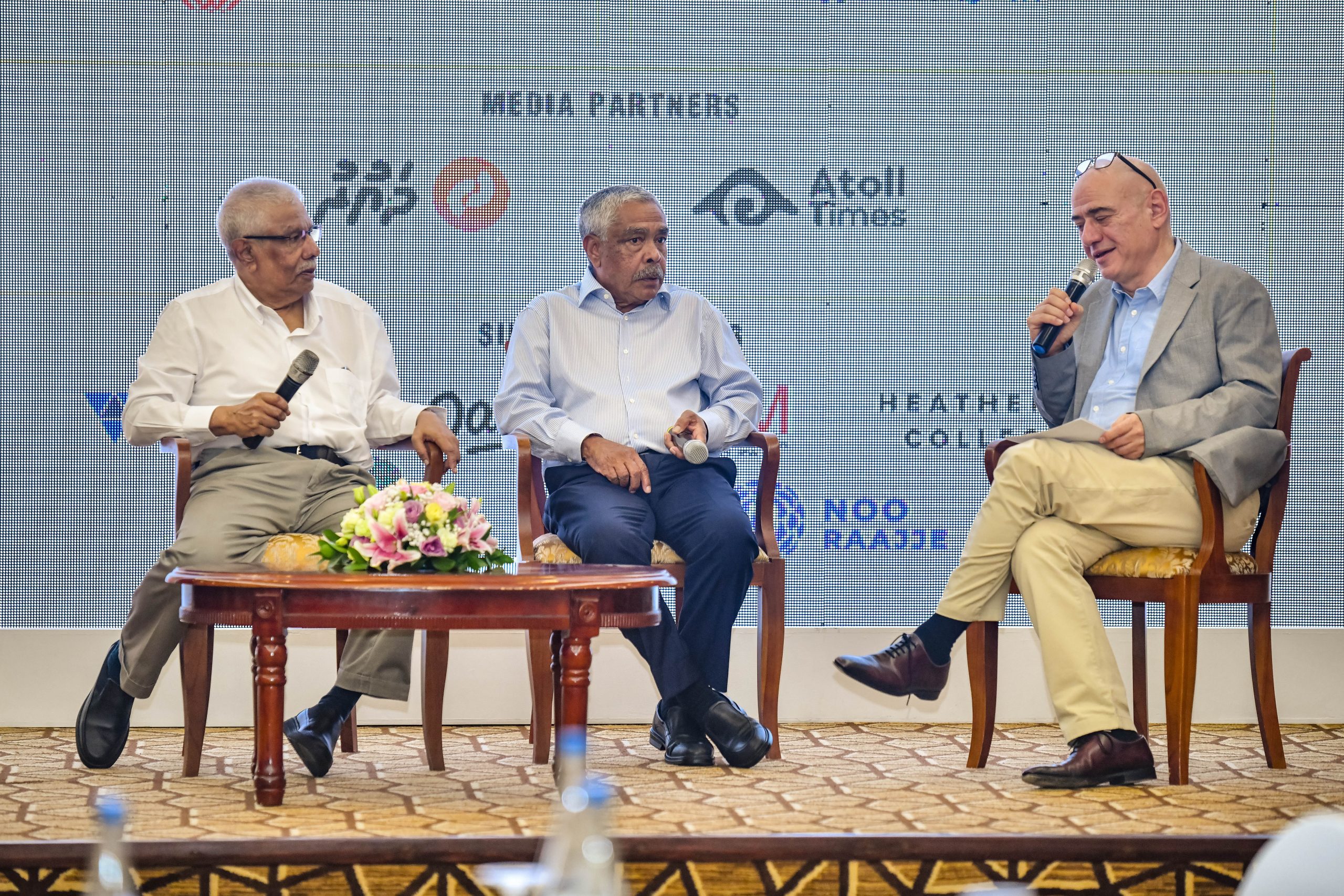 Featured Image: Q&A with MU Maniku and Hussein Afeef, hosted by David Keen, GM Forum 2022
The desire to connect and catch up was evident from the steady buzz of conversation during the registration and the seeming reluctance for people to move to the conference room, where sponsor exhibition stands skirted the edges, enticing delegates to sample their products and learn about their services.
The start of the forum seemed an unwelcome intrusion into the hum of conversation around the circular tables, however, ample opportunity was provided to converse further during the lunch and coffee breaks.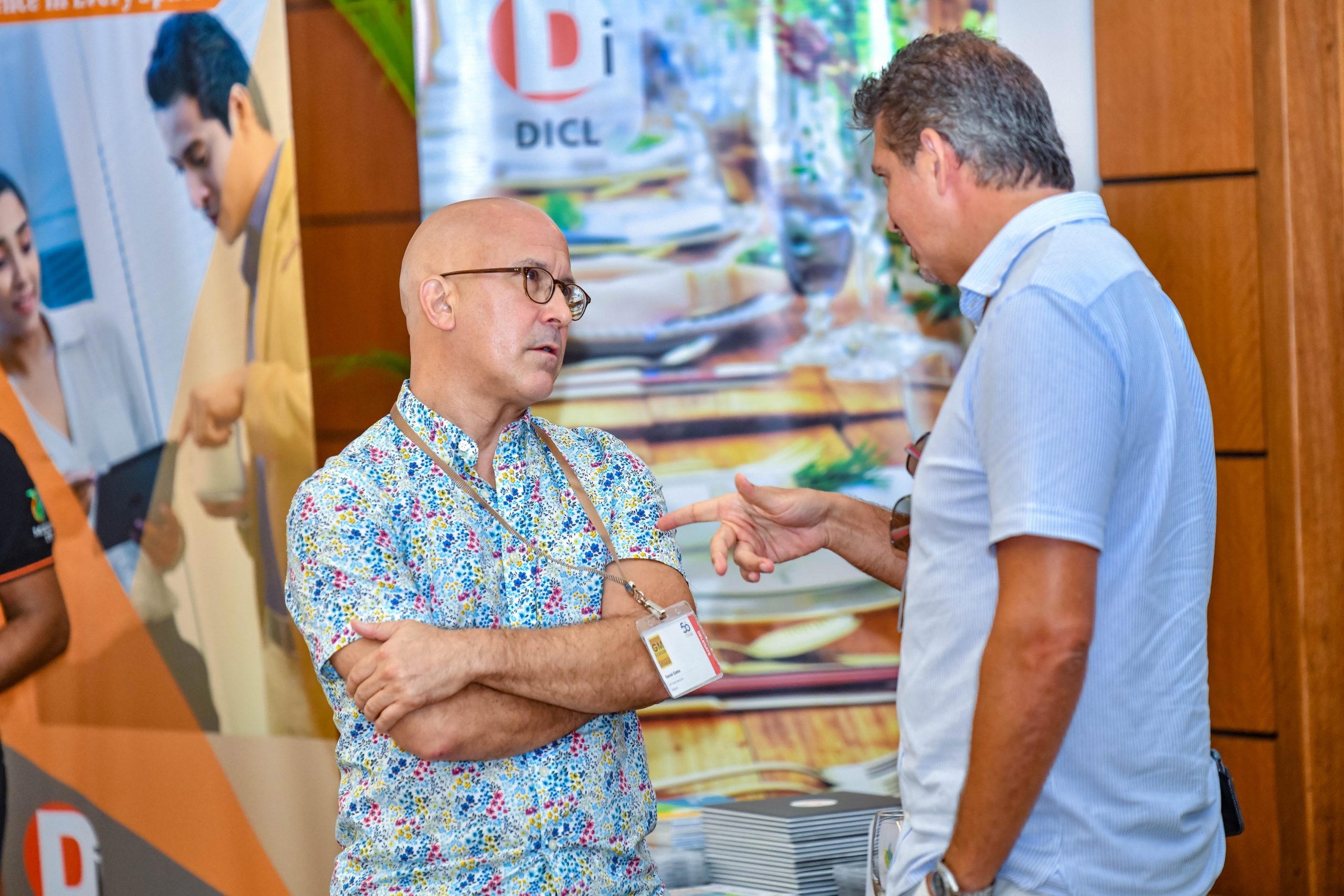 Featured Image: GM Forum 2022 
Kurumba played the perfect host, from the well-laid-out room, to the scrumptious display of light bites and pastries, a never-ending coffee and tea station and a tantalizing selection of salads, desserts, cheeses and hot dishes on the lunch buffet.
This year's GM Forum featured two panels on the themes, Tourism in a Post-Pandemic Economy and Post-Pandemic Wellness & Wellbeing. Respectively, the first panel was facilitated by Bandhu Ibrahim Saleem, Founder and Partner, Cyprea Group, Chairman, Solarelle Insurance; in discussion with, well-established members of their respective fields, Althaf Mohamed Ali, COO, Pulse Hotels & Resorts, and Rifaath Jaleel, Founder & Chairman First National.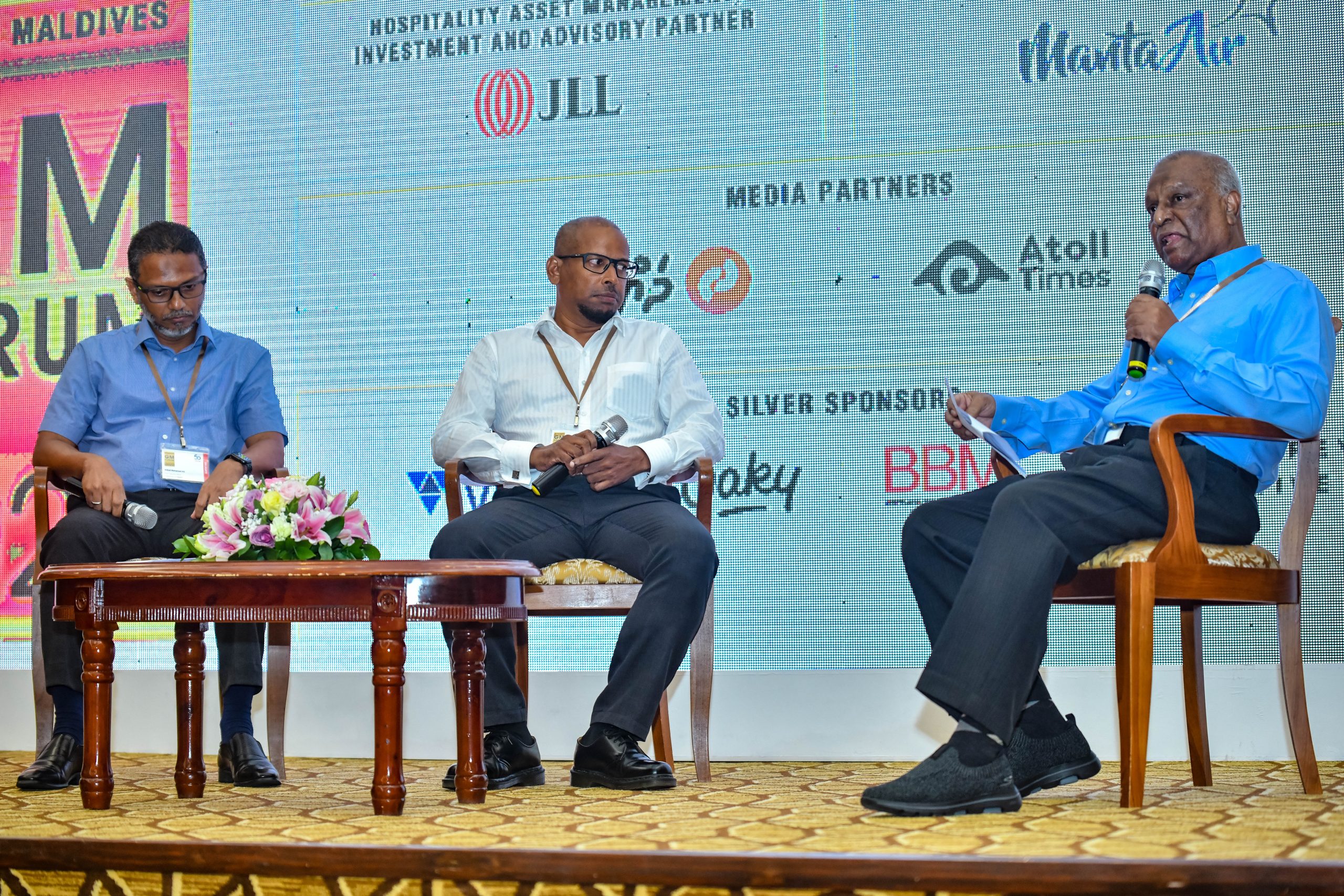 Featured Image: (from left) Althaf Mohamed Ali, COO, Pulse Hotels & Resorts, Rifaath Jaleel, Founder & Chairman, First National Finance Corporation and  Bandhu Ibrahim Saleem 
The second panel was facilitated by Thoyyib Mohamed, MD & CEO, MMPRC in conversation with Özgür Cengiz, General Manager, JOALI BEING; and Heidi Grimwood, Vice President, ELE I NA Spa by Atmosphere Hotels & Resorts.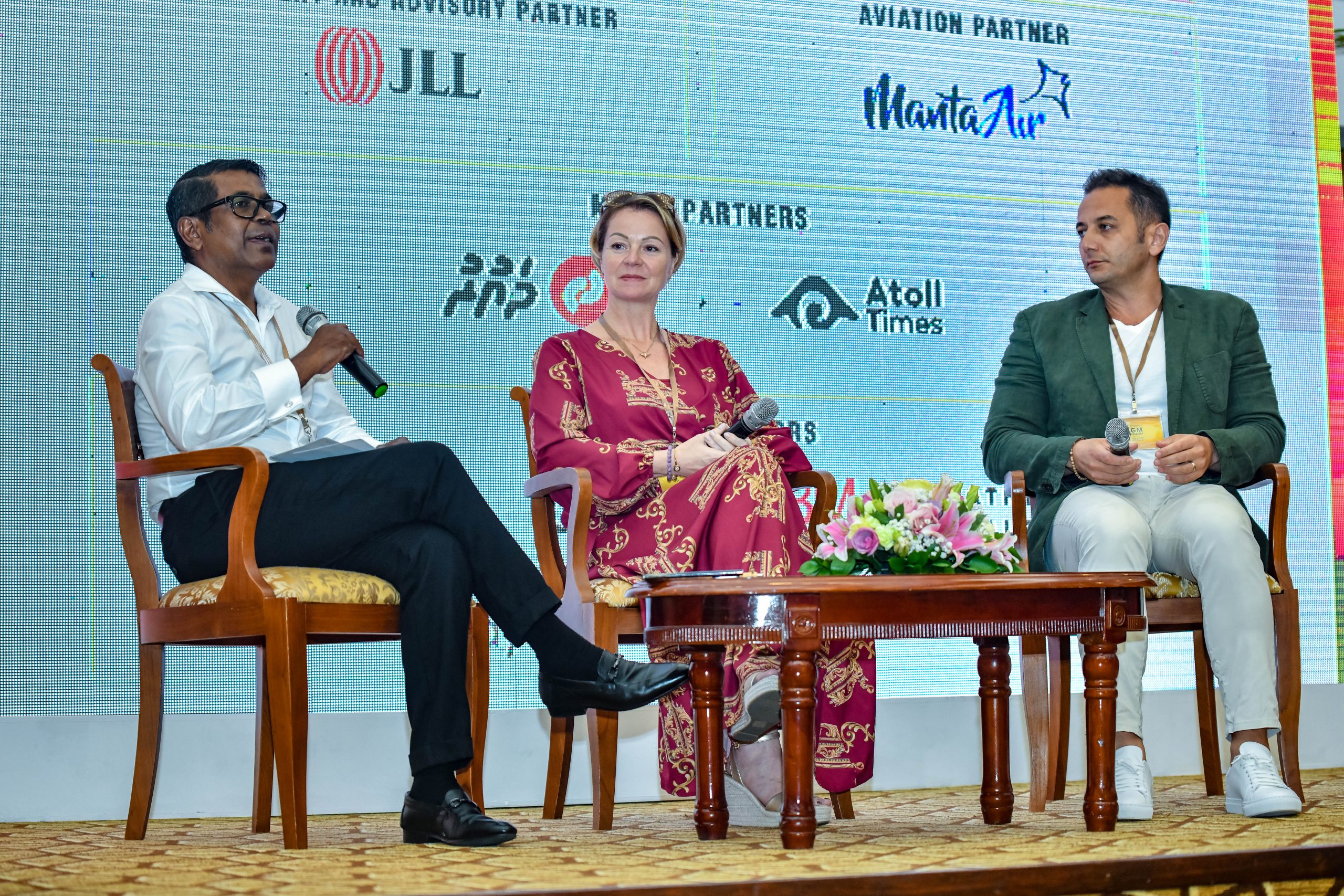 Featured Image: Thoyyib Mohamed, CEO, MMPRC, Heidi Grimwood, Vice President of Spa, Atmosphere Hotels & Resorts, Ozgur Cengiz, General Manager, JOALI BEING
Throughout the course of the day, sponsors made presentations and videos were screened . The sixth edition was made possible with the extensive support of the sponsors; Sports Engineering and Recreations Asia (SEARA), Euro Marketing, Villa, Bestbuy Maldives Pvt Ltd, (BBM), Coca Cola Maldives (MAWC), JLL, Development Interplan Ceylon Pvt. Ltd. (DICL), Manta Air, Heathergray Collective, and OAKY, Waitt Foundation – Noo Raajje and Hayek Investments.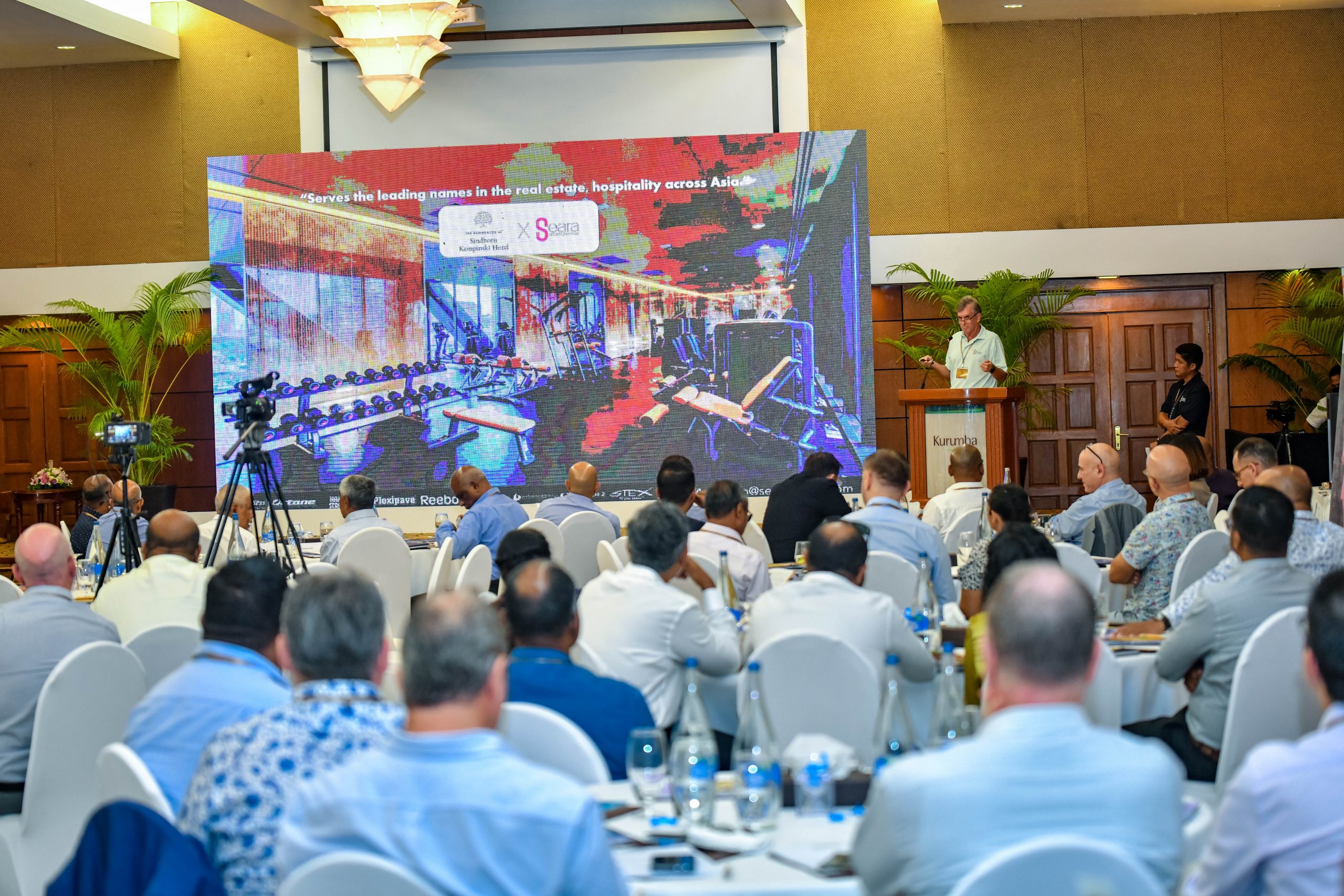 Featured Image: Presentation by SEARA Sports, Gold Sponsor, GM Forum 2022
Julian Naouri from JLL and Karan Mahesh from STR, presented on the facts and figures of tourism while Erin Yungblut, Alejandra Woolrich from Reefscapers; Four Seasons Maldives, delivered on issues of climate change and coral propagation. Hulwa Khaleel and Moosa Zameer representing Waitts Foundation's – Noo Raajje project spoke about the Blue Prosperity Coalition focused on building a vibrant Blue Economy to achieve sustainable uses of ocean resources in the Maldives.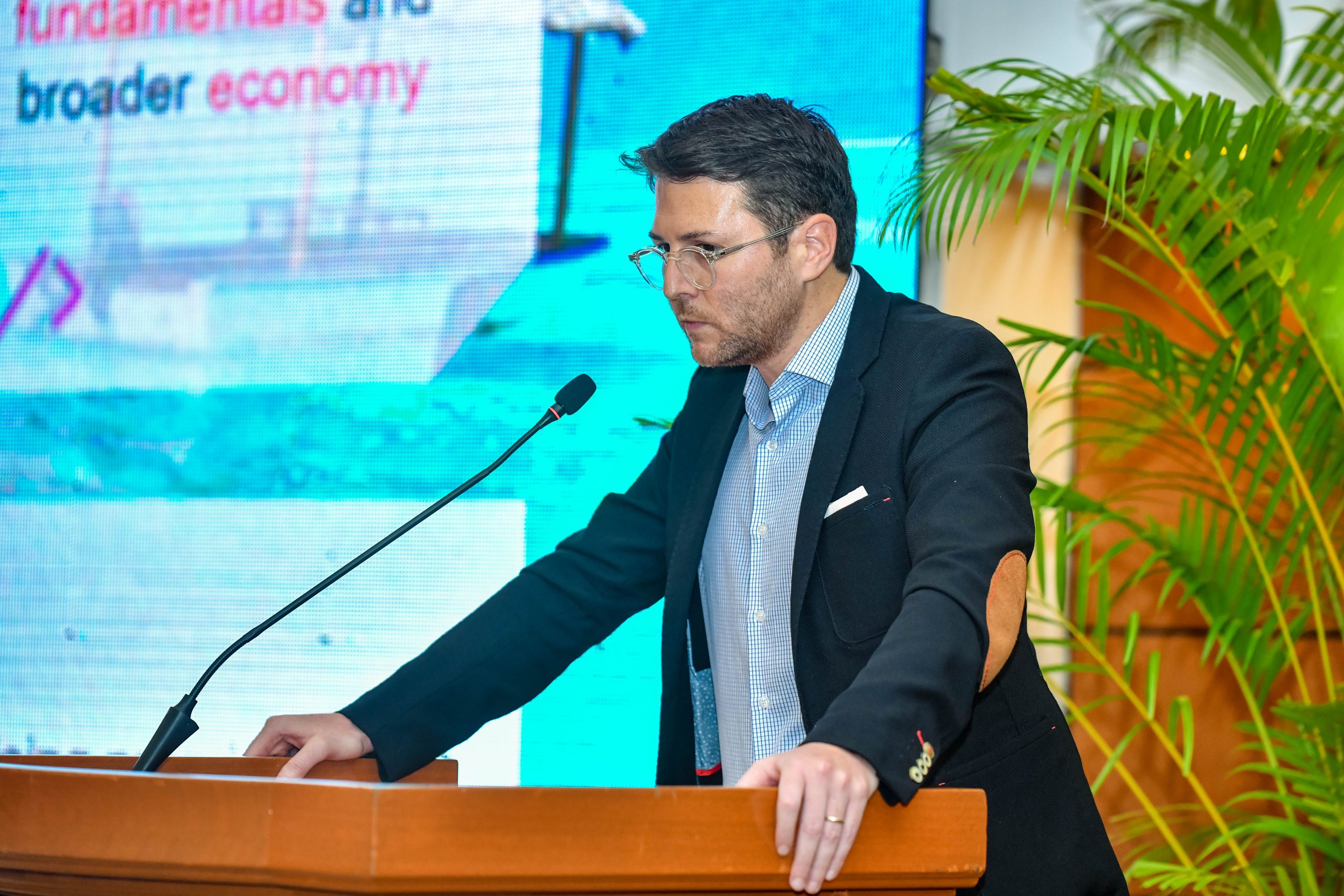 Featured Image: Julian Naouri, Vice President, Investment Sales Asia, Hotels & Hospitality Group, JLL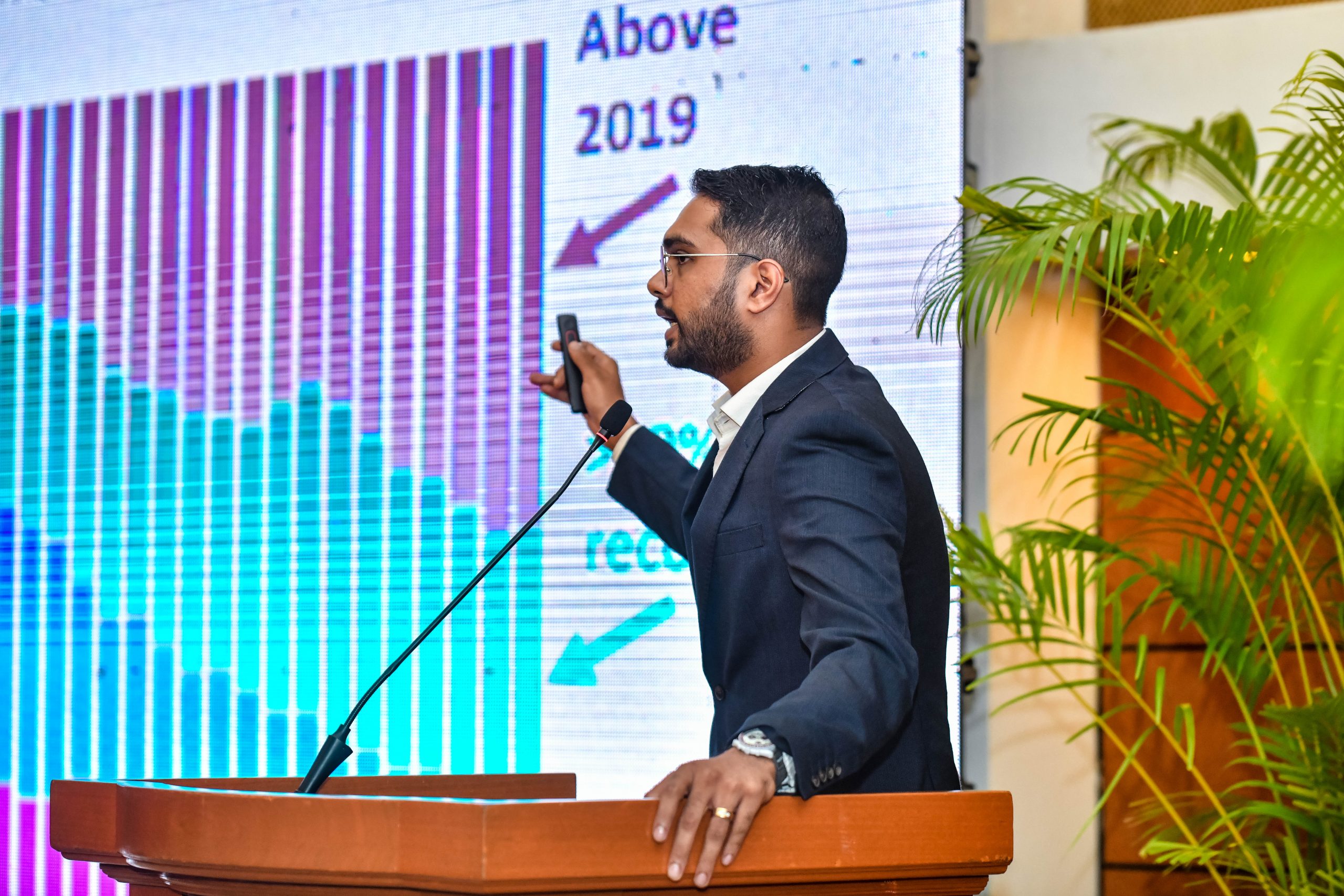 Featured Image: Karan Mahesh,  Account Manager Central & South Asia, STR
Members of established hospitality brands mingled with those new to the arena of local and international businesses, with both delegates and sponsors hailing the event a success. Delegates reconnected with old friends and made new ones, whilst sponsors had a welcome opportunity to meet existing clients and pave the way for potential new ones.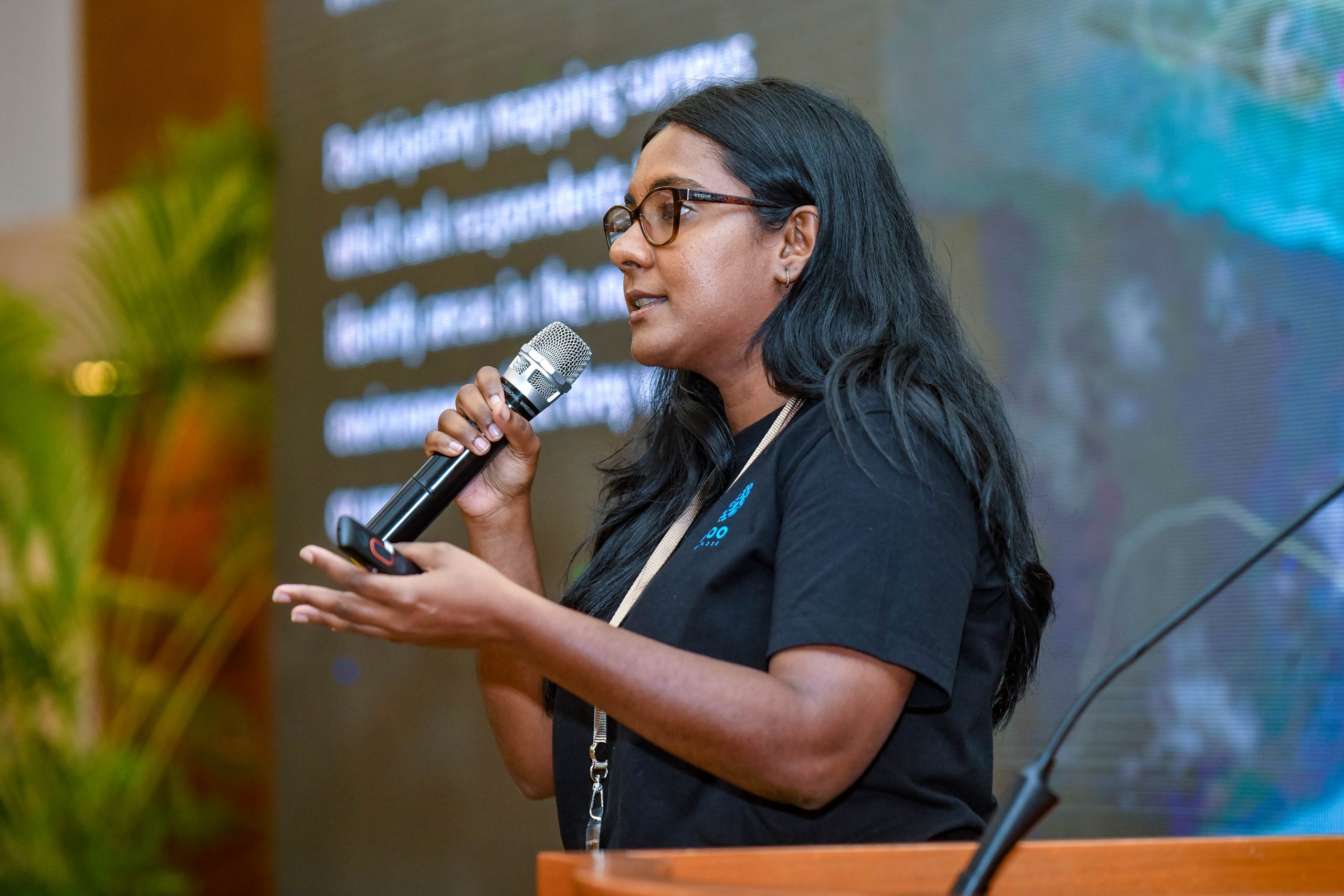 Featured Image: Hulwa Khaleel, Ocean Use Coordinator, Waitt Foundation – Noo Raajje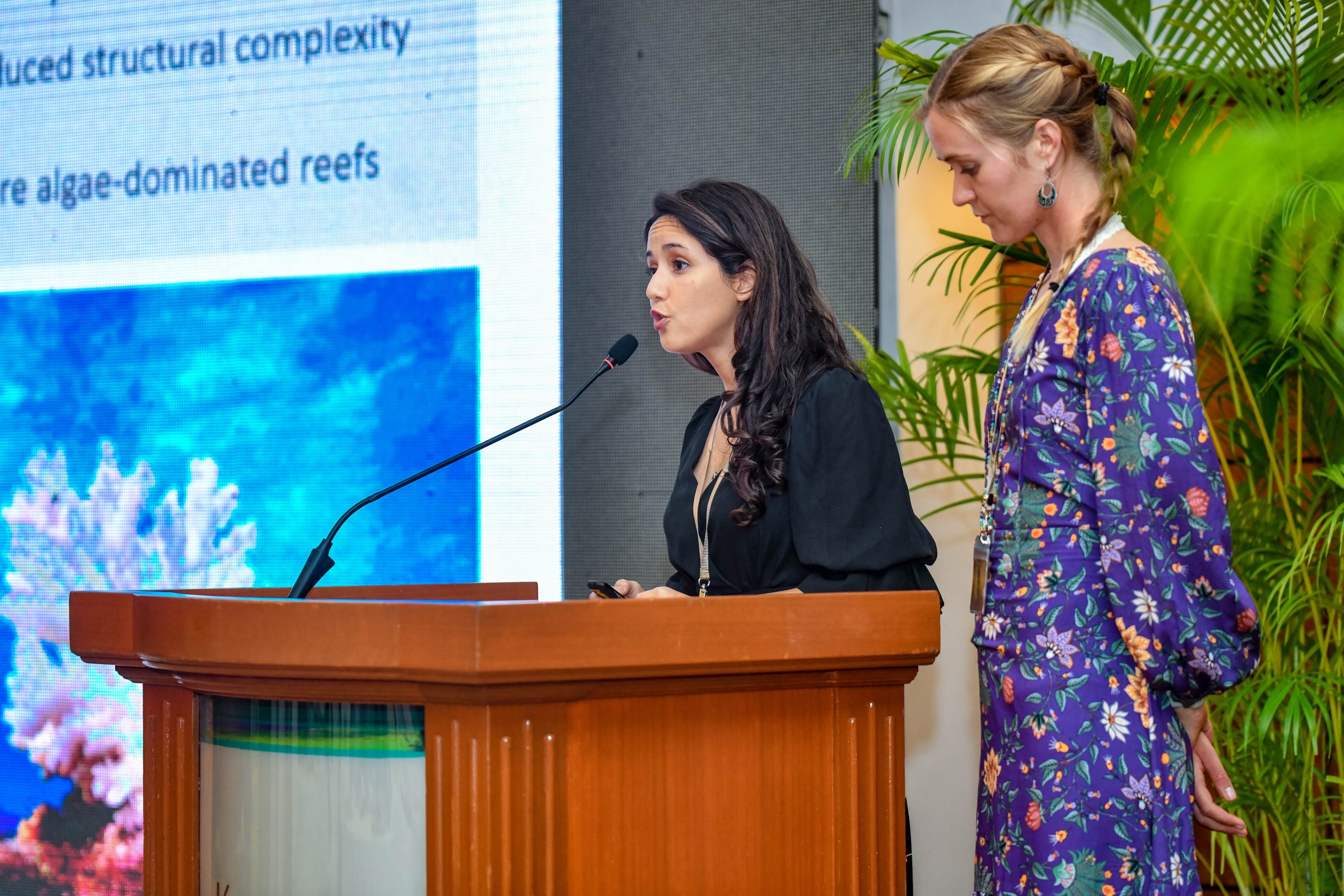 Featured Image:  Erin Yungblut and Alejandra Woolrich-Arrioja, Reefscapers, Four Seasons Maldives at Landaa Giraavaru 
Priya Ragavachari Sales Manager from Oaky remarked that she was impressed by the overall organisation and appreciated the thoughtful seating plan which provided opportunities to meet potential customers. She also found the agenda of the day interesting as all topics were relevant and relatable.
Oaky is a hyper-personalized and automated upsell engine that helps hotels boost revenue through enriched guest experience and branding. Named as the #1 upselling software for the 5th consecutive year hoteliers can add and promote personalized guest-facing deals in a few clicks, through perfectly timed guest communication.
The team from Heathergrey Collective were similarly impressed, saying it was well organised and a good place to connect with existing clients and add new ones to their list.
The Heathergrey Collective is an integrated product manufacturing company that designs, develops, manufactures, and distributes uniforms, linens, and merchandise to the hospitality industry. With contemporary designs and eye for designing for hot and humid environments, the collective services brands across sixty-five international markets including notable global brands such as Four Seasons, Hilton and Marriot.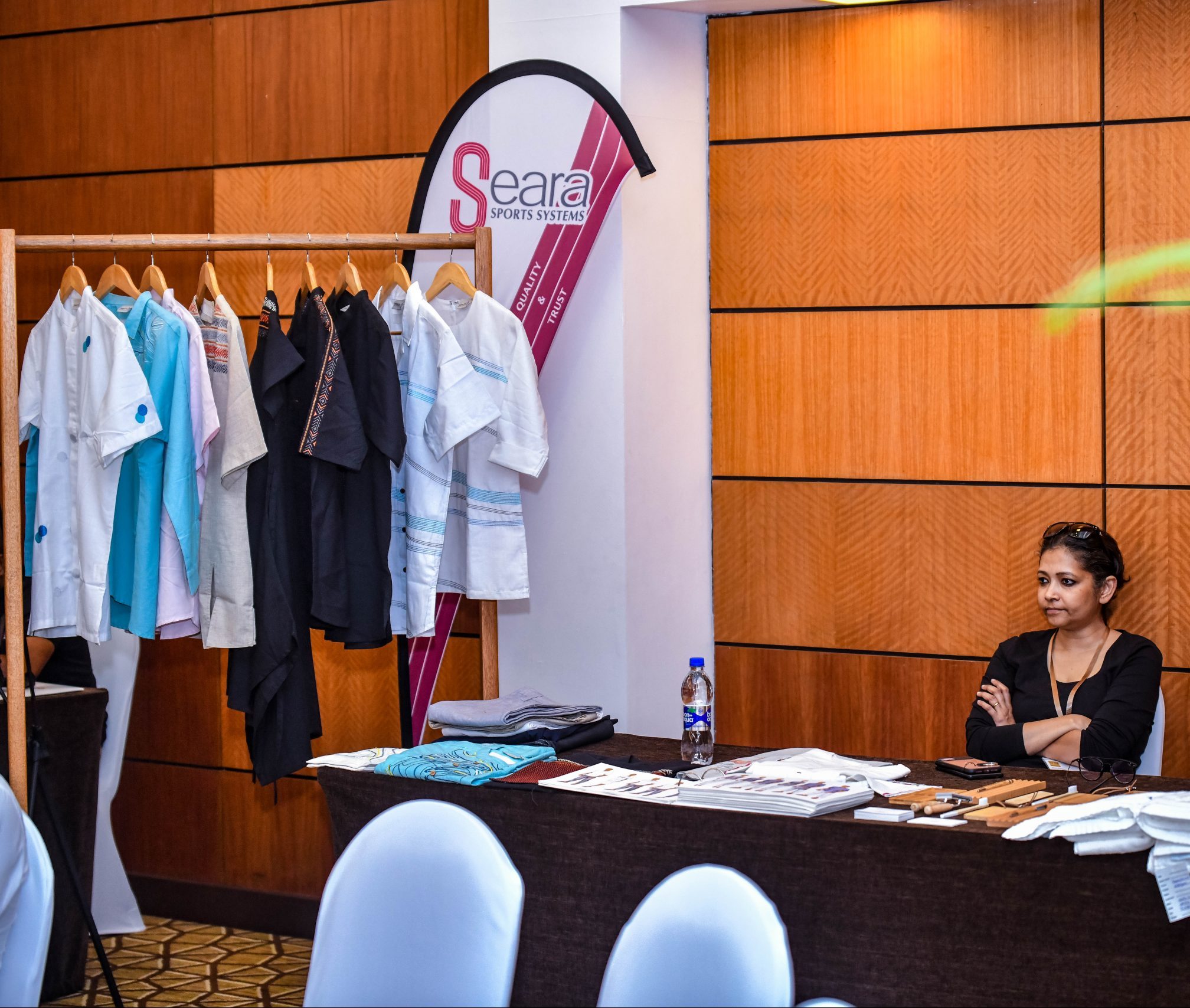 Featured Image: Heathergrey Collective, Product Display, GM Forum 2022
Likewise, Ahmed Marzooq Country Manager from Sports Engineering and Recreations Asia (SEARA) commended the event's multiple networking opportunities, allowing him and his team to connect with key attendees. Speaking at the event, Patrick Dean, Executive Director at SEARA highlighted the prestigious projects carried through South Asia, including a number of luxury resorts in the Maldives.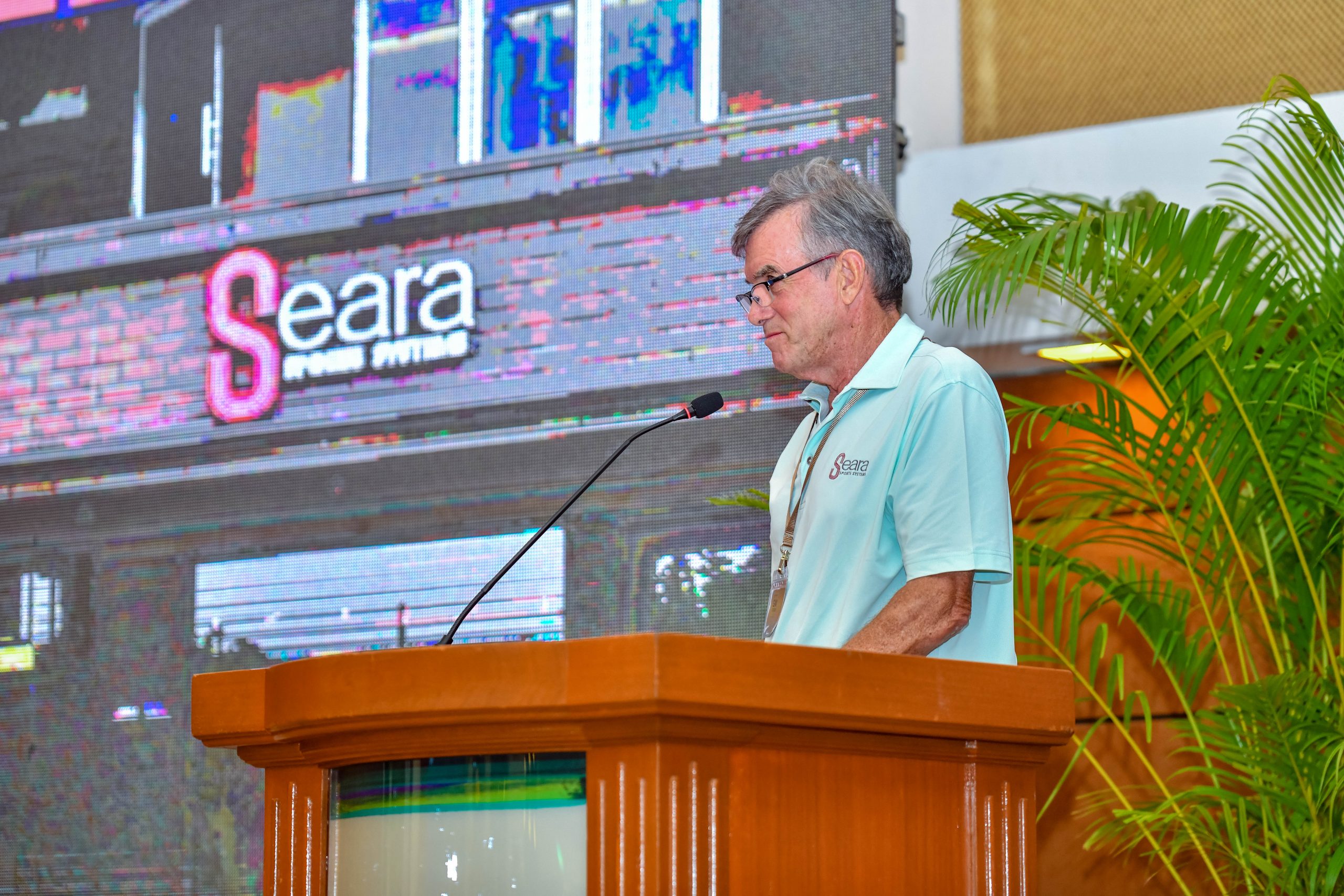 Featured Image: Patrick Dean, Executive Director, SEARA Sports
Sports Engineering and Recreation Asia Ltd. is the regional leader specializing in planning and design, equipment supply, and installation of international standard sports, recreation, and fitness facilities in Indo-China and East Asia.
The event concluded with a well-attended cocktail and networking function. Following the event's succession, Hotelier Maldives looks forward to hosting a bigger and enhanced event the next year. The 7th edition of Hotelier Maldives GM Forum will be announced and open for sponsorship next month. For updates visit hoteliermaldives.com/gmforum/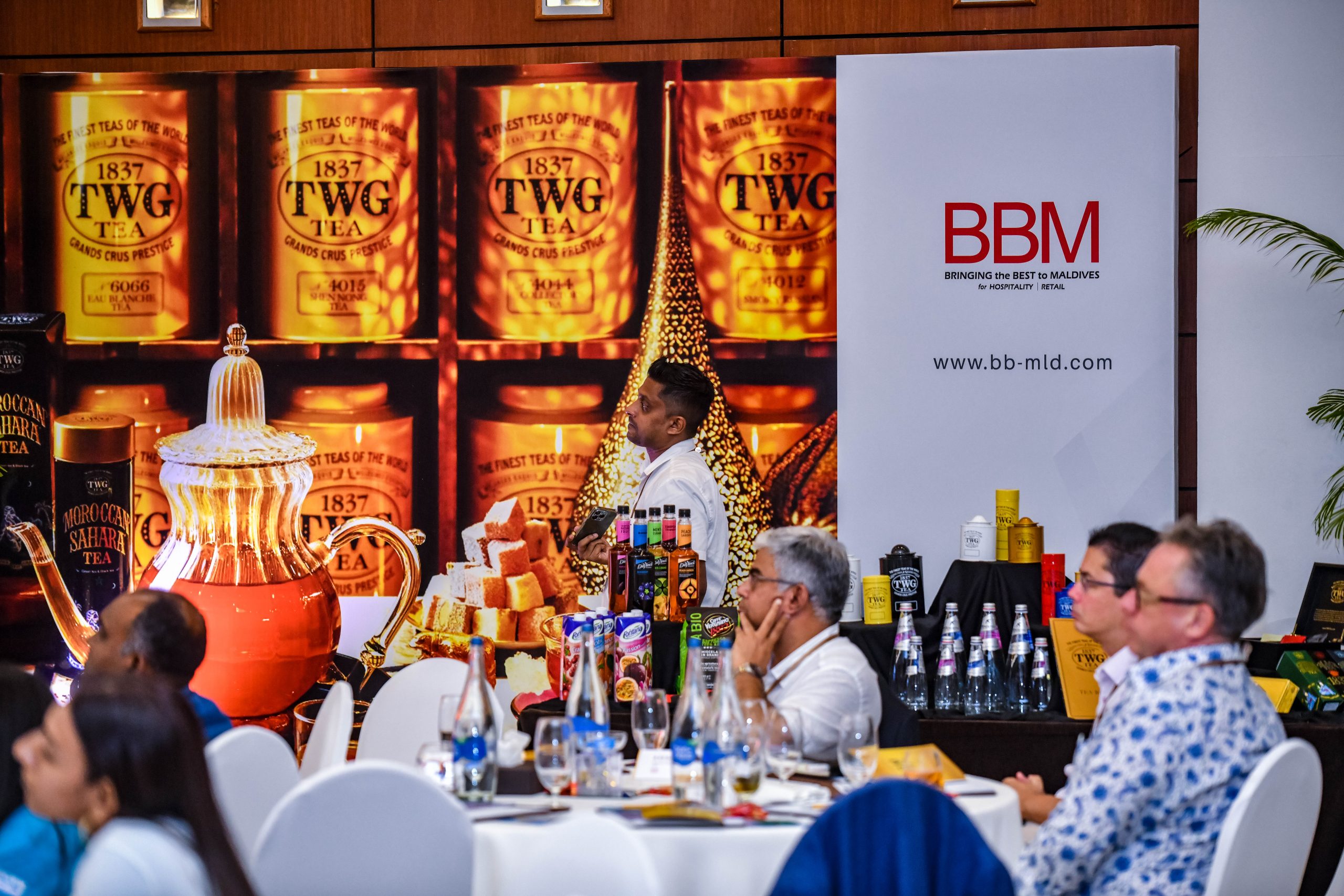 Featured Image: GM Forum 2022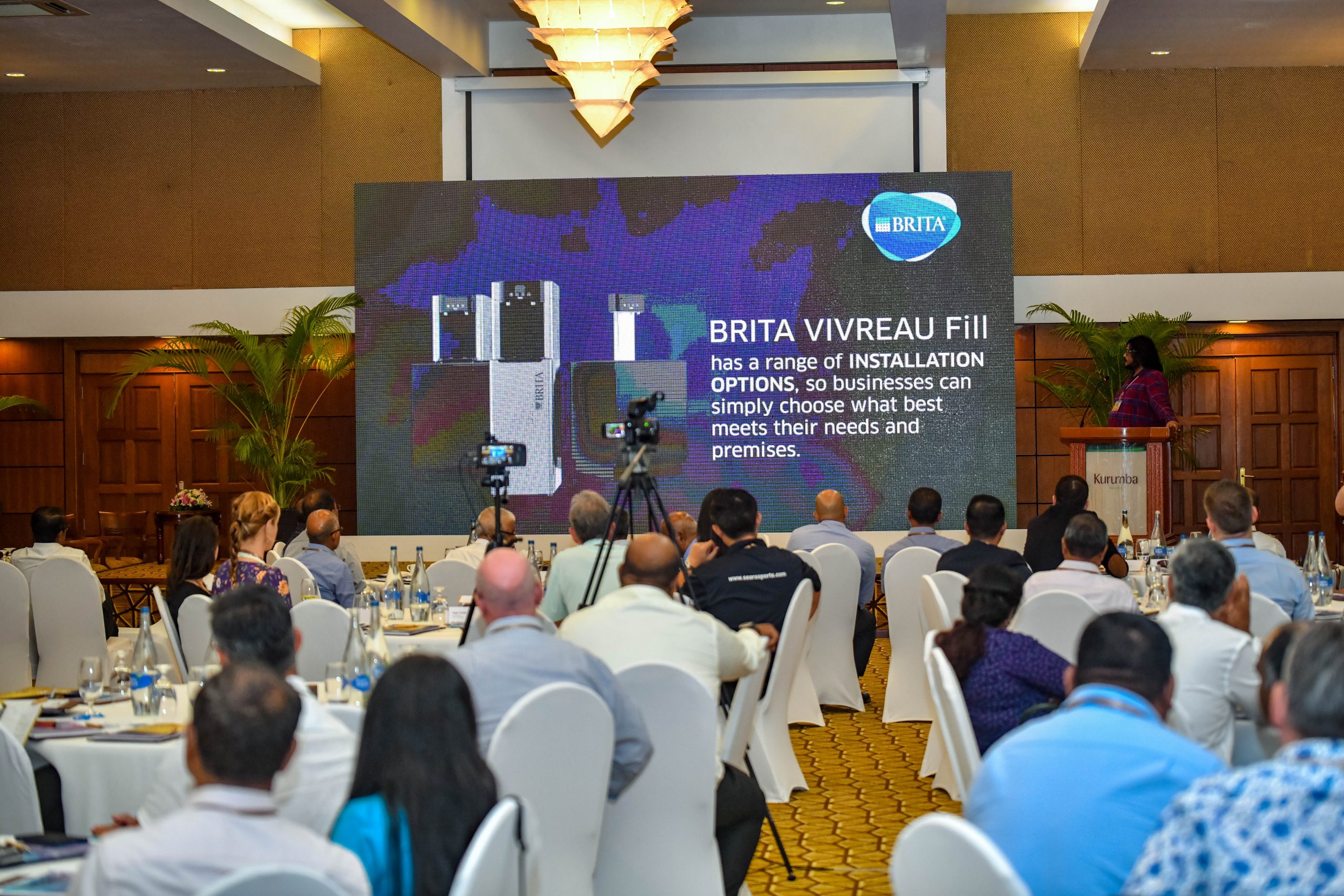 Featured Image: Euro Marketing, Gold Sponsor, GM Forum 2022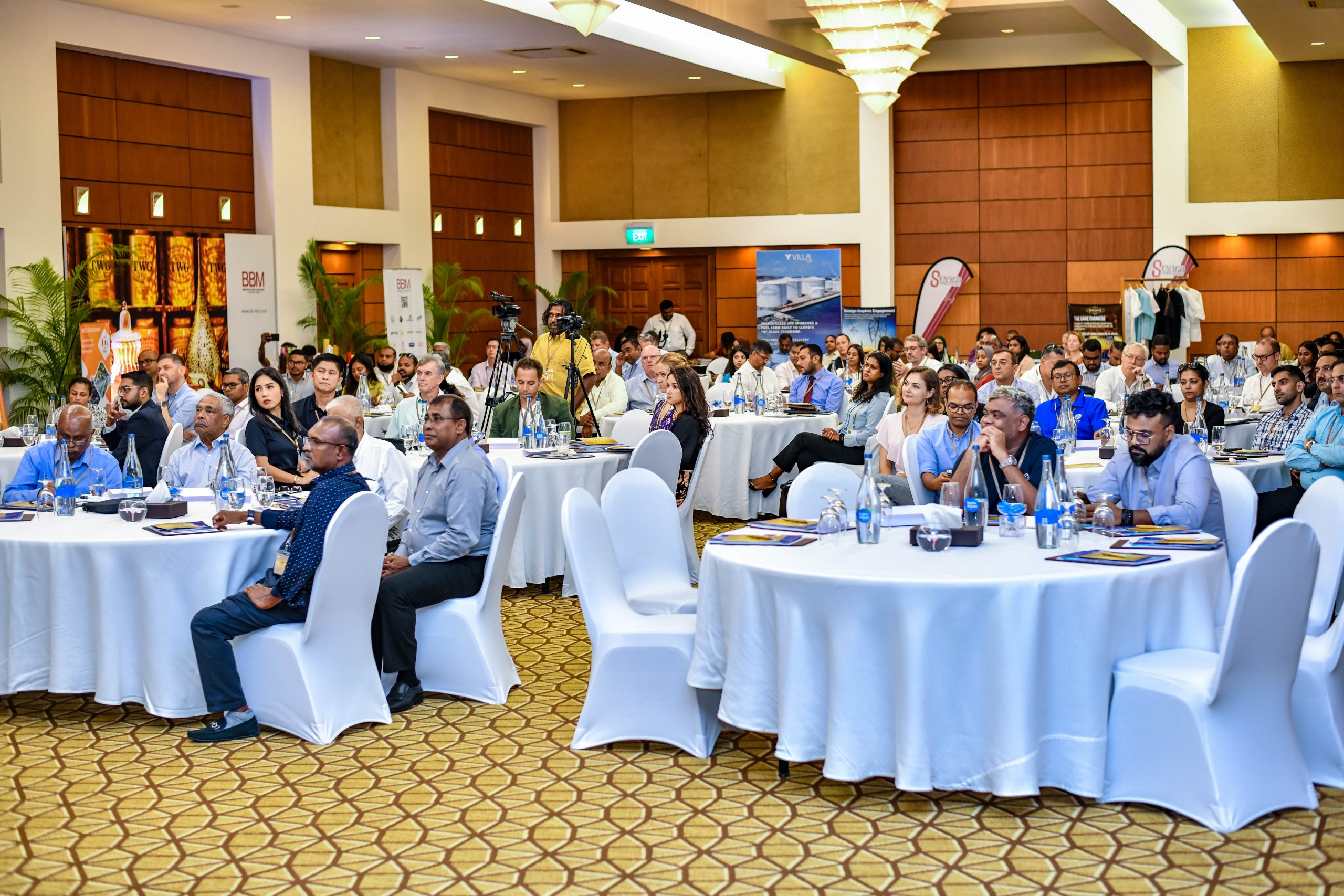 Featured Image: GM Forum 2022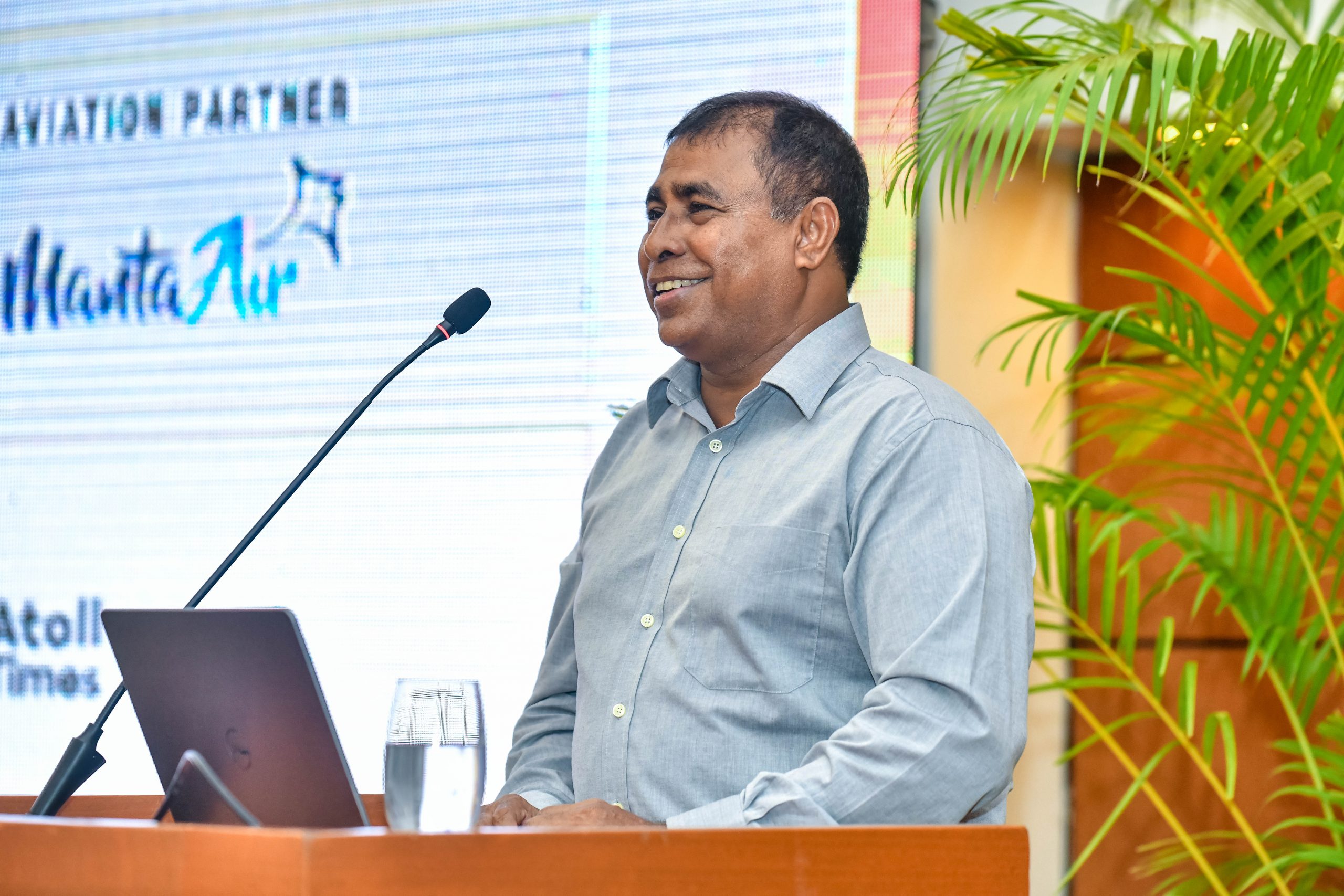 Featured Image: Dr. Abdulla Mausoom, Minister of Tourism