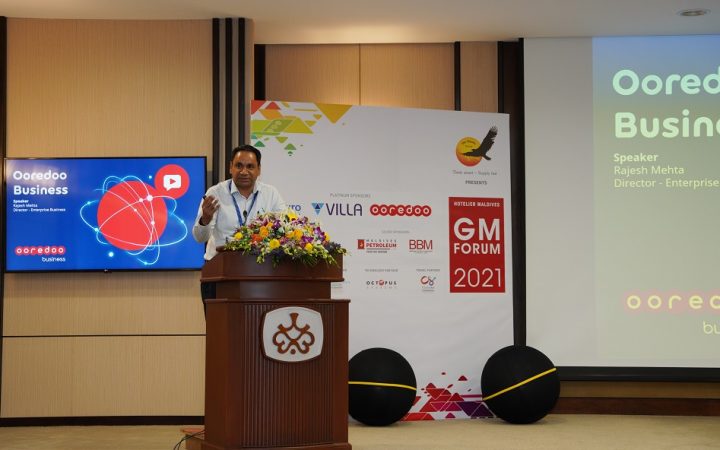 GM Forum '21 Highlights: Keynote Speech by Rajesh Mehta, Director Enterprise, Ooredoo Maldives
Rajesh Mehta, Director Enterprise, Ooredoo Maldives gave a keynote speech at this year's GM Forum, held on 23rd September at Paradise Island Resort, Maldives.
Rajesh talked about the major challenges faced by enterprises in adoption of digital technologies, such as lack of trained professionals and adapting to market dynamics, and offered solutions to these challenges. He also highlighted the current digital trends and how Ooredoo Maldives helps customers achieve greater automation and productivity through digital solutions.
Furthermore, he introduced the Ooredoo Experience Centre, where customers are given demonstrations of applications such as Ooredoo Meet. Ooredoo Maldives also features a tier 3 data center in the country that takes care of all the secured data requirements.
Ooredoo Maldives is a Platinum Sponsor of GM Forum 2021.
Watch the full keynote speech here.