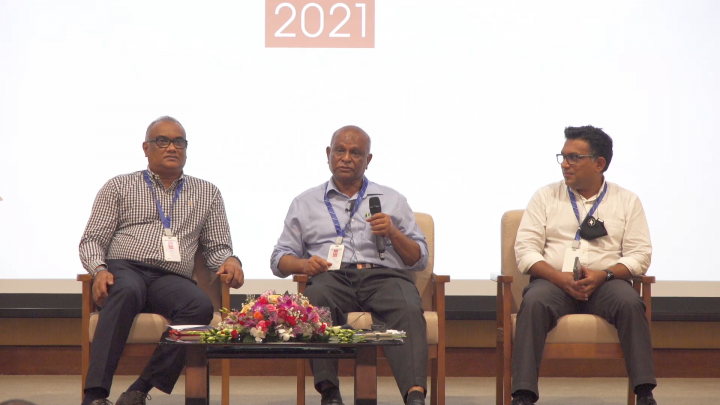 GM Forum '21 Highlights: Panel Discussion – 'Connectivity in the New Normal'
The first panel at the GM Forum 2021 discussed 'Connectivity in the New Normal'. Moderated by Ibrahim Saleem Bandhu, panelists included Mohamed Mihad, MD, Island Aviation Services and Ahmed Maumoon, Deputy CEO, Manta Air.
The panel highlighted the current issues and solutions for airport connectivity in the new normal, including domestic transportation to the south of Maldives, operating in monsoonal weather, low supply of skilled locals and managing the capacity for upcoming high season.
Mohamed Mihad said: "One of the challenges we have is manpower. We recently had an agreement with Manta Air on sharing engineering services. We believe there are more areas in which we can work together. Especially when we have challenges in getting manpower locally." He also added that Island Aviation Services is in the process of acquiring more seaplanes to operate in the coming high season.
Ahmed Maumoon highlighted how Manta Air is able to cater to the increase in demand with limited capacity by establishing fixed schedules and advance bookings. "When guests book the hotel, they don't know the date and time of arriving at the hotel. With the system that we have introduced, the moment a guest books the hotel, you can give the ticket itinerary on Manta Air so they know the time and date of travel. That is the difference we have introduced to the market. And this is why we are able to cater to this increased demand with our capacity."
Watch the panel discussion here.