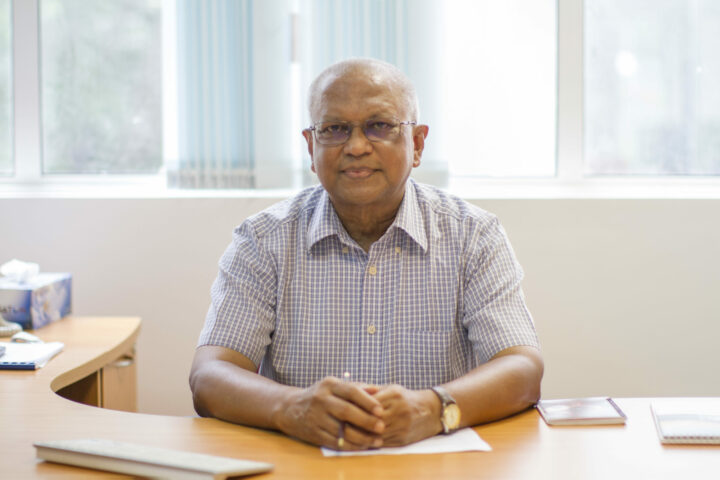 Salah Shihab, Keynote Speaker, GM Forum 2020
Hotelier Maldives is delighted to announce that Mr Salah Shihab, co-founder and Managing Director of Voyages Maldives Pvt Ltd and Seagull Group, will be giving a keynote speech at the upcoming GM Forum. The event is scheduled to take place on 2nd April 2020 at Crossroads Maldives.
Launched in 2016 by Hotelier Maldives, the GM Forum (short for General Managers' Forum) looks at operational challenges and solutions for Maldives' resorts and hotels. The day long event features carefully curated keynote sessions, panel discussions and presentations by industry veterans and thought leaders.
The main themes to be featured in the GM Forum 2020 are sustainability and human capital. While highlighting the 40 year journey of Voyages Maldives and Seagull Group, Salah will also be speaking about sustainability and human capital in the context of the Maldives tourism industry. 
Salah Shihab is one of the first Maldivian graduates in economics, from the University of Queensland, Australia. Over the years, he has served the education and foreign service sectors in high profile posts of the government, in addition to leading one of the pioneering companies in the safari (boating) industry of the Maldives. From 1983 to 1988, he also served as a Member of Parliament for the constituency of Male', the capital of the Maldives.
Speakers in previous editions of the GM Forum series have included MU Maniku, Chairman, Universal Enterprises and Maldives Association of Tourism Industry (MATI), Hussain Afeef, Chairman, Crown and Champa Resorts (CCR), Ahmed Saleem Bandhu, Director, Cyprea Group, as well as leading C Suite corporate hoteliers representing the hotel chains currently operating properties in the Maldives including Hilton and Marriott.
You can download the media kit for GM Forum 2020 on this link. For inquiries, you may also contact Ms Cristina Lago on cristina@perspective.mv and +960 7910858
GM Forum 2020 is scheduled to take place on 2nd April 2020 at Crossroads Maldives. The Forum will be followed by a networking reception in the evening, which will be hosted at Cafe Del Mar Maldives,.