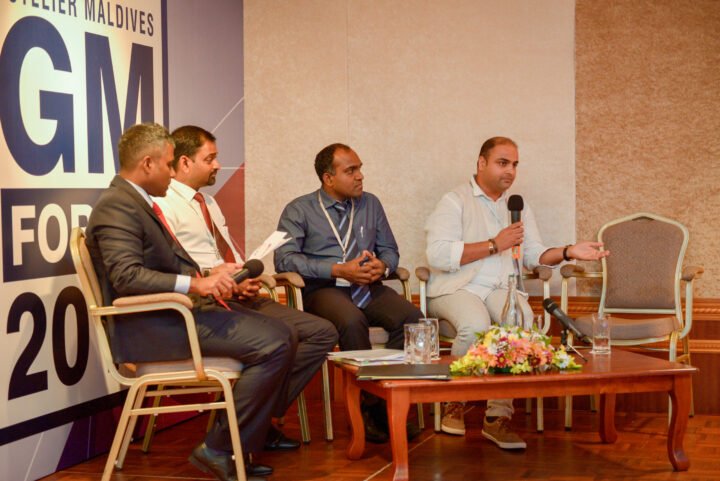 GM Forum registration extended for general managers; over 40 GMs confirm attendance
Registration deadline for the Hotelier Maldives GM Forum 2017 has been extended for general managers, with over 40 general managers already registered. GM Forum 2017 – an annual gathering of general managers and hospitality industry stakeholders – would be held on April 19, in Hulhulé Island Hotel. Registration for general managers interested in attending the event was extended to March 31, due to increased demand for registrations.
43 general managers have already confirmed their attendance at the event, which offers a platform to discuss on a wide range of topics including today's pressing issues in the hospitality sector. It brings together industry leaders, policymakers, resort operators and owners, and other hospitality industry stakeholders.
Over 17 properties that were not represented at the GM Forum 2016 have also confirmed their attendance at this year's gathering. Some of the brands that have already confirmed their presence at the forum this year include  Starwood Hotels and Resorts, Constance Hotels and Resorts, Universal Resorts, Cheval Blanc, Banyan Tree Hotels and Resorts, Four Seasons Hotels and Resorts, Minor Hotels, JA Resorts and Hotels, and One&Only Resorts, to name a few.
The forum this year includes Hussain Afeef (Champa) – a tourism industry pioneer and Chairman of Crown Company, and Jesper Palmqvist – Area Director for the Asia Pacific Region at STR Global, as keynote speakers.
World of Outdoor – a Sri Lanka-based provider of outdoor and indoor furniture products and solutions, have signed on as the Platinum Sponsor of the event, while Evo Home and Sonee Hardware has been confirmed as Gold Sponsors. Cyprea Card Centre is the Silver Sponsor of the annual gathering this year.
GM Forum 2016 was held May 25, 2016, and saw the attendance of over 100 delegates including over 20 general managers. William Harley-Fleming – Group Development Director and General Manager at JA Manafaru, expressed his honor to have attended last year's forum. He said: "I know the other members of the committee and myself were extremely pleased by the attendance at the event, the event running order and the discussions which took place, which were very interactive and relevant to the hospitality industry."
"The event was well thought-through and provided a platform for hoteliers across the Maldives to discuss key industry issues and gain insights from each other," Ghaly Murthala – General Manager of Morteza Capital said. "We will see this forum playing a key role in shaping the future of the Maldivian hospitality sector and look forward to it becoming a regular event in the Maldivian hospitality calendar."
This year's forum would include presentations and panel discussions themed around transportation, statistics and forecasting, employment law, environment and sustainability, a discussion on the emerging trends in the travel sector and a look at the Indian Market.
For general inquiries and sponsorship requests, please contact Abdulla Navaal on navaal@167.172.155.58 or mobile +960 791 0868.