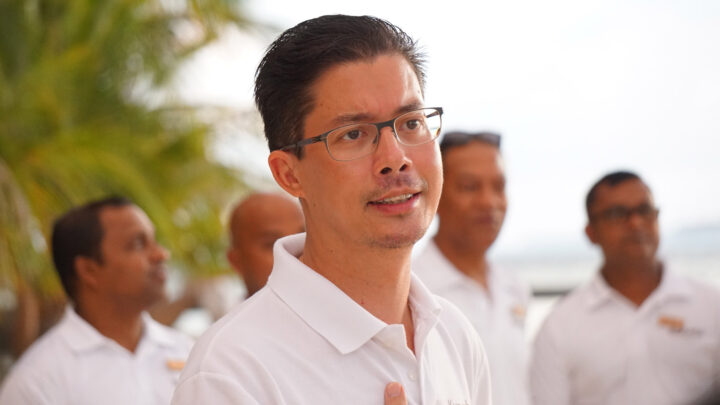 GM's View: Kurumba's General Manager Andrew Jansson on the reopening of the Maldives first resort.
Kurumba was the very first resort to be established in the Maldives opening in 1972, welcoming the first tourists who started to travel to the archipelago for holidays. Yet like many resorts in the Indian Ocean, it had to close at the start of the Covid-19 pandemic in March. But now, after an eight-month break, Kurumba is ready to embrace travellers again from 1 December.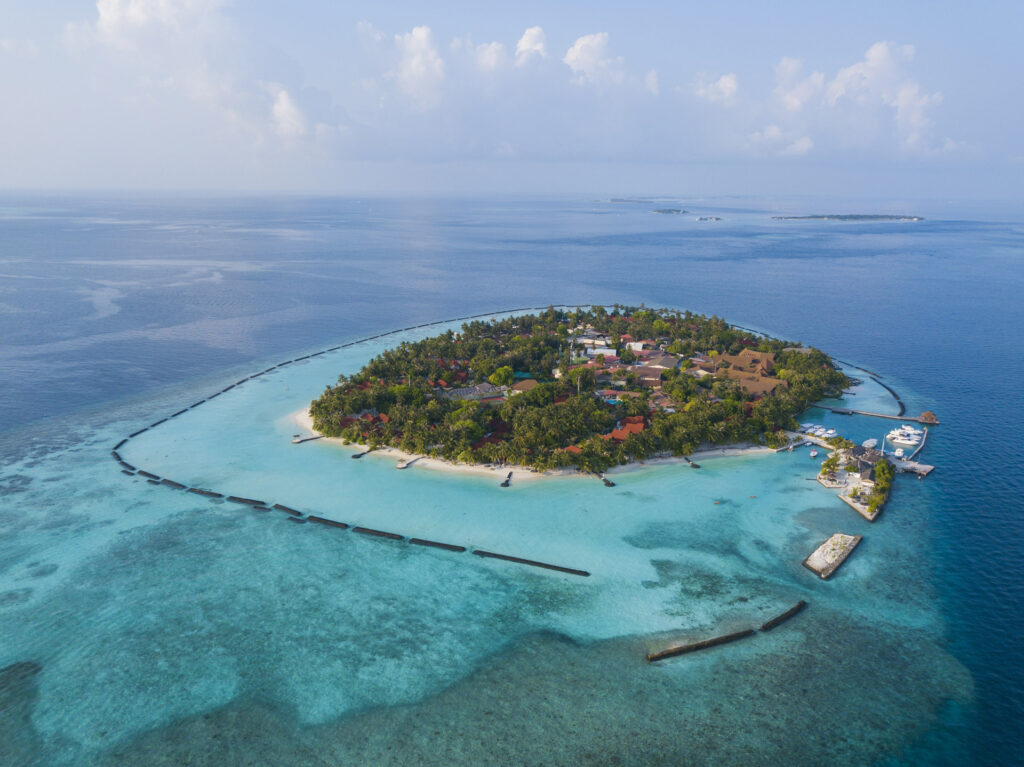 Andrew Jansson was appointed general manager at Universal's Kurumba last September and just six months into his tenure he was forced to make the difficult decision to close the resort. Now with tourism back on the up, as the Maldives approaches the peak of high season, the pioneering resort is hoping to make the most of renewed interest in travelling to winter sun destinations. Under Jansson's lead, Kurumba is looking forward to reopening its doors to people from all over the world to enjoy the splendour of this tropical island in the North Male Atoll, just 10-minutes speedboat ride from the airport.
Originally from Sweden, Andrew joined Kurumba after working for Minor International overseeing operations at their flagship properties – Anantara Riverside and Avani Riverside in Bangkok, and later as general manager for the rebranded Avani+ Luang Prabang and Mekong Kingdoms in Luang Prabang.
As a Maldives veteran, Andrew says returning to the islands truly felt like coming back home. His first Maldives experience was in 2008 at Shangri-la's Villingili Resort and Spa where he was the F&B Director and in 2013 he returned to the islands as resort manager of One&Only Reethi Rah.
A graduate of the Les Roches Hotel Management School in Bluche in Switzerland, Andrew has more than two decades of extensive experience in food and beverage as well as hotel management with international chains in 14 countries, including the USA, Germany, United Arab Emirates, Oman and China.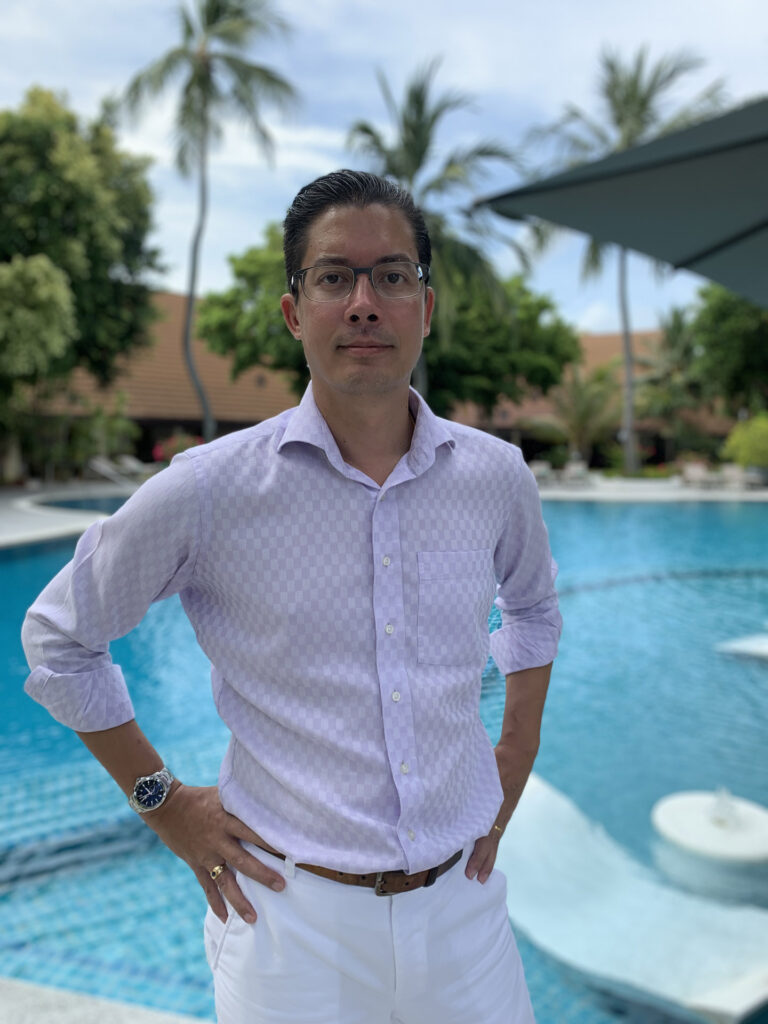 Hotelier Maldives: Is Kurumba looking forward to opening its doors again?
Andrew Jansson: In March 2020 we took a difficult decision to cease resort operations. What was initially planned for three months, has now become nine months, with our reopening now confirmed for December 1st, 2020. We are anticipating a wonderful festive season this year. Preparations are underway and we are going back to the basics of Christmas and New Year – family time. With certain travel restrictions in place, we adjusted our entertainment schedule. Kurumba is renowned for showcasing the best local bands in Kandu Bar. However, with restrictions on travel between the islands, we are looking at ways to still provide great live entertainment over Christmas.
HM: Can you tell me about measures put in place during the pandemic? During closure did Kurumba take the chance to make renovations?
AJ: We have undertaken a major overhaul on our seawalls, a refurbishment of our family villas, and cosmetic touch ups. Our focus is on simple maintenance and upkeep of the island itself. As you can imagine, without guests for over eight months and only 80 team members on the island, mother nature and time has taken its toll. Our efforts are concentrated on preventing the island being taken over by the sea and the vegetation. On the plus side, marine life has thrived with an abundance of fish around the island. Our house reef is in beautiful shape.
HM: How has it affected Kurumba's operations, based on traveller behaviour during these uncertain times and how do you communicate with customers?
AJ: Whatever we know about travel patterns prior to Covid can basically be thrown out to the door. It will take a year or two, at least, until we get to anything close to the growth in arrivals of previous years. We have kept communication flowing with our customers during closure, hosting a bi-weekly Facebook Live session where we update our followers about Kurumba and the Maldives travel restrictions. It has allowed us to give our fans a bi-weekly dose of the Maldives, plus it allows us to share a lot of information. We are averaging about 50K worldwide views per episode, so it is great to see the desire to spend time at Kurumba, even if it is just virtually.
HM: What drew you to work in the hospitality industry?
AJ: My parents worked in the airline trade so our family would spend most of our holidays travelling the world on 'free tickets'. From a young age I became accustomed to travelling the world and staying in hotels. I wanted to study medicine or law in the US but one day we had a guest speaker at our high school from a hotel school in Switzerland, Les Roches. They presented to us a potential career in the hotel industry, and I was hooked. A chance to travel, explore the world, and all whilst having a career, it ticked off all the right boxes. It was the best decision of my life, and those formative years at Les Roches, followed by my first experiences in the industry is what has helped me become who I am today.
HM: You have previously worked in properties in the Maldives, what was it like to come back? How would you describe your working experience in the islands?
AJ: This is my third time working in the Maldives, and each experience has been different. Opening the Shangri-La in Addu Atoll back in 2008/9 was what you could call a crash course introduction to the Maldives. New to the country, it took time to settle and considering the scope of the project, the high expectations that had been set, and working through the logistical challenges of being so remote, it was an incredible opportunity. When I left Maldives that first time, I never expected to return. Little did I know back then, but the Maldives has become a defining part of my career – a place I have been able to truly develop myself.
My second time back was at One&Only Reethi Rah, between 2013-16. That brought an entirely different work experience. Earlier it was like assembling the engine of a car, fine tuning its performance, and taking it for a test spin. By contrast, Reethi Rah was like hopping behind the wheels of an Aston Martin. Not just driving it at full speed but making sure you were leading the race. Aside from Covid, those three years were the most challenging of my career, but defining moments took place there. You live and operate in a bubble, and as great as it is, at some point you need to get back to reality. For me, that meant leaving paradise and going back to my roots in South East Asia.
I always knew that at some point in time, I would come back to the Maldives. That chance came when I was approached by a headhunter. At first, I was hesitant, with two young kids, my requirements were different from before. Once I learned it was Kurumba, there was no hesitation as I was keen to work with the Universal Group. And once I returned, it was a great feeling to be back. I got not just a warm welcome from the team here at Kurumba, but so many messages from previous colleagues, so it truly felt like coming back home, and that is what the Maldives has become for me, home.
HM: How does the Maldives compare to other places you have worked in?
AJ: There are not many places that compare in terms of natural resources, it is unlike most resort destinations across the globe. The operating environment here has always more about the guest experience. Whether guests are paying $200 or $2,000 a night, the service we provide is always from the heart and about creating something memorable. In other places I've worked, such experiences are always countered by a need to drive the bottom line. That is not to say it's not important here in the Maldives, but it is not the defining element of our day to day approach.
HM: How does it feel to work in the very first resort of the Maldives? How would you describe the experience so far?
AJ: Being at Kurumba is an honour, with its history the resort holds a special place in many people's hearts. Not just for our long-standing, loyal repeaters, but to our owners, all our business partners and most of the hoteliers in the Maldives who have passed though Kurumba. Our resort has always been at the forefront of the hospitality industry here in the Maldives, and even though now there are another 150 plus resorts to contend with, we will always strive to remain at the forefront, as a leader in this industry, a symbol of true Maldivian excellence in hospitality. I am looking forward to driving this vintage limo back up the leader board.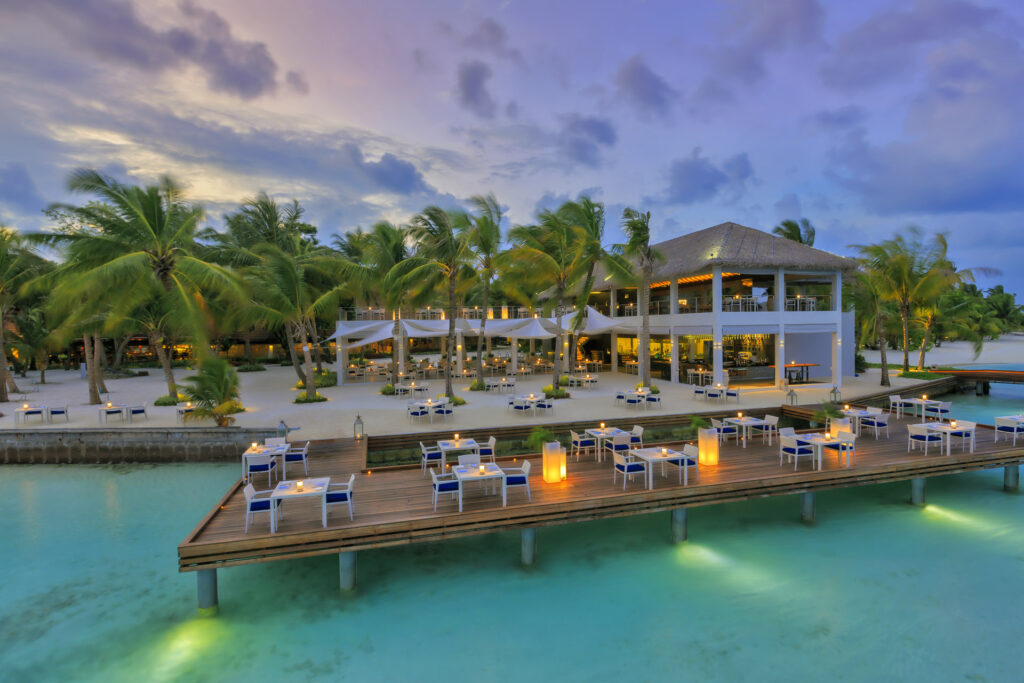 HM: What would you say are the biggest challenges in your career?
AJ: Personally, we always try to prove ourselves, to bosses, colleagues, subordinates, even to guests. With so many directions to go you can easily lose track of your priorities. These days I have moved beyond that. In our later years, family becomes more of a priority. Now the challenge is finding the right balance, not just in day-to-day work, but for personal and family time. In our industry it is not easy, but you need to find out what works best for you.
Now Covid-19 pandemic presents our businesses' biggest challenge and continues to impact our industry. There is no right way to combat it. We will put measures in place based on best practices, learning from other countries and resorts. As things change, we re-adjust. What we thought we needed to do six months ago is no longer valid. But the most challenging part is communicating with the team transparently, honestly and realistically. We must continue to motivate, hoping this will all turn around soon. While there are so many unknowns, it is best to make the most of these difficult times and get back to the basics. We aim to localise and continue to provide jobs for islanders. For us training and development will remain our driving force. Kurumba is a well-known training ground for young hoteliers to launch themselves from.
HM: As a veteran in the industry, tell us an experience that particularly stood out for you? What would you say is your most notable achievement?
AJ: Working in the hospitality industry means you can form strong connections with colleagues. The most rewarding part is even after decades, bonds remain strong. Even here, in our remote little location in the middle of the Indian Ocean, there are people I have worked with from all over the world, across different properties and brands. Now we are all here in the Maldives. It is truly a small world. Collecting this brotherhood of hoteliers is what I would consider as one of my most notable achievements.
HM: What advice do you have for younger hoteliers?
AJ: Back to my car analogies, do not expect to drive a Ferrari on your first day at work. Start with a second-hand Toyota, spend hours learning the basics, put in long hours of practice without the flashy salary or social status. You might see some of your friends pass you by in a shiny new BMW. Don't despair, you'll be the one laughing a few miles down the road when you pass them by the side of the road. At some point, you will trade that first car in for a brand new Mercedes. Eventually you might get a Porsche or Ferrari, but you will know how to get the best out of each one of those cars. And you will look great behind the wheel!
---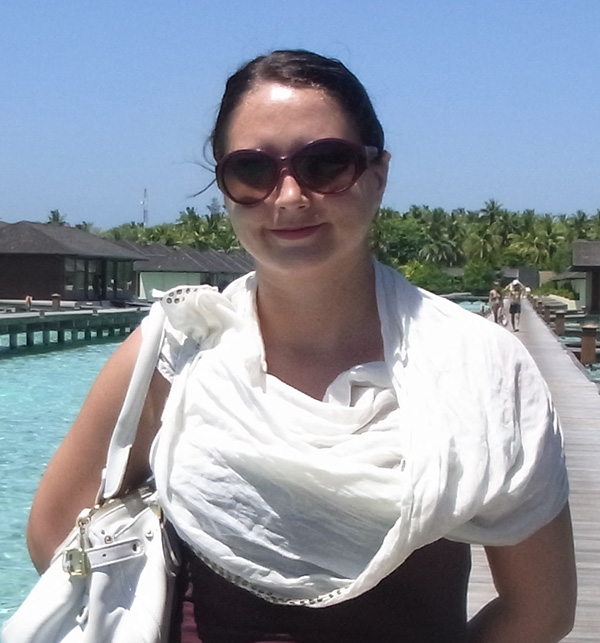 Donna Richardson is a columnist for Hotelier Maldives. She is an international travel, aviation, and business journalist and public relations consultant. Donna lived and worked in the Maldives and her insightful work in profiling the unique culture of the islands, its resorts and independent travel network has appeared in Wanderlust, MSN travel as well as Travel Mag and Go Nomad. Her work has also been published locally in Trans Maldivian Airways' (TMA) In-flight and Maldivian's Vara magazine. Donna can be contacted on: dmlrichardson@outlook.com