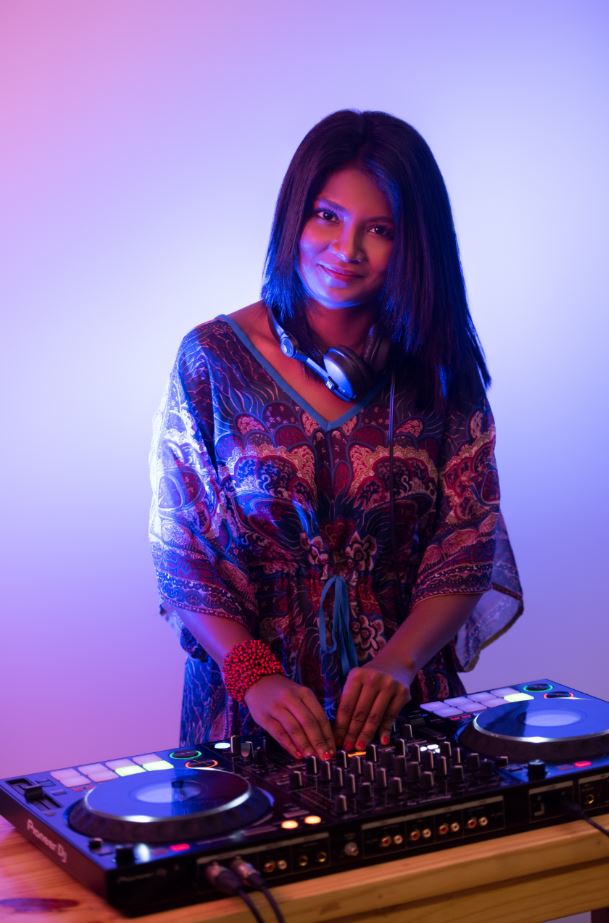 The GM's View: Mohamed Hilmy, Sun Aqua Vilu Reef
Mohamed Hilmy is the General Manager of Sun Aqua Vilu Reef, the flagship property of Sun Aqua.
In this interview with Hotelier Maldives, Hilmy talks about his long career in the tourism sector, his observations regarding the various changes that has taken place within the industry over the years, and offers us his insights into some of the factors that contribute to making a property luxurious.
HM: You've been working in the tourism sector for more than 2 decades now. What made you get into it in the first place?
MH: It all started off with my family as I had many of my relatives working in the tourist resorts when I was young. My father worked in the tourism industry too. He ended his career in tourism as a laundry supervisor at Bandos Island Resort. I moved from my home island (Addu Atoll) to Male' City for education when I was just 6 years old. With the move to Male' I got the opportunity to visit many resorts as some of my relatives were working at these places at that time. During these visits, I was exposed to the resort environment and way of life in these small islands and became curious and eager to learn more about the field. My interest was especially on interacting with guests and I developed a keen interest in serving them.
Therefore, when the time came for me to start higher studies after completing my GCE O levels, I talked to my parents and expressed my interest to join the Hotel School in Male'. Even though they had other dreams for me, they had agreed to go ahead with my decision and I am ever thankful for my mom and dad for the trust they had in me when I made this important decision.
In order to get in to the Hotel School I had to look for a sponsor, and through the help of the Tourism Ministry and the Hotel School, I was lucky enough to be sponsored by MW Dean (Bandos Island Resort) for my 2 year General Hotels Services course. After the completion of the course, I started my career in tourism by joining Bandos Island Resort as a Telephone Operator cum Receptionist in 1996.
I am indebted to my family for the flexibility and support they had shown towards me and my career for over the past 20 years. I could not be who I am today, without their support and continuous understanding.
HM: Throughout your career, you've had experiences working at various departments such as front desk and rooms division. How do these experiences come into play in your current role?
MH: As general manager, you must be fully knowledgeable regarding all aspects of hotel operation. Through rigorous planning, I've ensured that I've gained the needed exposure and experience in other areas of the hotel operations in addition to the specific field that I've mastered. Once you start to lead an operation, the skills and knowledge gained from your specialized area of expertise helps you to be more focused on other areas of the resort.
I also strongly believe that individuals with the specialized skills in Rooms Division, can play a key role in exceeding guest expectations and meeting guest requirements while managing the needed maintenance of the hotel as these are the key components of a rooms division.
HM: You've also worked for various international brands prior to becoming the general manager for Sun Aqua Vilu Reef, the flagship property in Maldives for the local Sun Aqua brand. How does working with a local brand compare with your experiences working for international brands?
MH: To start off, I would like to highlight that the experience of working with renowned international hotel brands/chains equips you with the necessary skills and grooms you much faster, to become an all-rounder. It opens up your eyes, makes you more comfortable and increases your level of confidence in progressing through your career goals.
Sun Aqua is a visionary creation of our Chairman and Managing Director, Hon. Ahmed Siyam Mohamed. I am thankful to him for the trust he has shown in me.
In a local chain of hotels as ours, it is much easier to make decisions on matters pertaining to the operation. It is easier to reach out to the top management unlike bigger hotel chains where most of the top decisions would have to be made at various corporate levels and it takes time since they would be managing multiple properties.
The other beauty of leading a local hotel is that it gives you the opportunity to be creative, to think out of the box and to implement new ideas. I am in the opinion that a local experience can be created by a company that has local elements in it and therefore, Sun Aqua has that in us to create the needed cozy and laid back Maldivian retreat. It is also reflected in our management team which is 90% local.
HM: And how would you describe your role in the re-branding process of Vilu Reef?
MH: I joined Sun Aqua Vilu Reef on 28th October 2014 after completing 2 years at Angsana Bintan in Indonesia as a hotel manager.
When I joined Vilu Reef, the renovation of the resort was in progress but was only limited to a few guest rooms. Since the day I took over and up till today, we have renovated all the rooms at the resort, built a totally new restaurant, new spa complex, new wine cellar, renovated the over water restaurant, upgraded kitchen facilities, added pools to most of our rooms, changed the entire landscaping of the island and have implemented added services and facilities.
We have also achieved great heights in our service improvements and have been awarded many recognitions over the past one and half years.
It is to be noted that the deadline given to us to renovate and rebrand the resort was very tight. We had to work very closely with QUO and our corporate functions in order to ensure that the strategies were right. The challenging part was that we were to do all these works while operating the resort. Therefore, with proper planning, we were able to finish off the major works and rebrand the resort with minimum inconveniences to the in-house guests. On 28th October 2015 we delivered the property to our owners as Sun Aqua Vilu Reef. The rebranding work was guided by QUO and I was involved with the creation of concepts, designs, collaterals and guest experiences, and the experiences I had gained during my previous assignments had equipped me with the necessary skills. The knowledge and experience of handling two major renovation projects (Banyan Tree Vabbinfaru & Angsana Ihuru) as the hotel manager & EAM of these two properties, gave me the confidence to accept this challenging project.
HM: As the role of a general manager largely involves leading and directing people, do you adhere to a certain management style or philosophy?
MH: 'We eat, sleep, live and breathe under one roof' is my simple philosophy. As a general manager, you are there to 'manage' the team and not to rule them. If you understand this simple theory, leading a team would not be a big issue at all. The secret is to create a diverse, open minded team that is empowered, multi skilled, loyal and motivated. This can only be done by focusing on team members' needs, addressing their concerns in a timely manner, by establishing good communication platforms for the team and by being engaged with the team. It is also important to involve the line team members on bigger team assignments such as asking for feedback on major projects planned at the resort to show them that they are important to the resort operations too.
HM: Since you've worked in the Maldivian tourism sector for quite a long time, what are the main changes within the sector that you've observed over the years and are there any changes you anticipate for the near future?
MH: When I started my career, the industry was mostly dominated by travel agents. Back then, we also had lot of travel agent representatives based at resorts. But slowly things had started to change and today, after 20 years, we are seeing a huge increase in online travel agents and also in direct bookings.
We have also seen a major shift on the way we were looking at our social media reputation. Previously, even 5 years back, most of the resorts were not so worried about what the guests were saying about their experience at the resorts. It was more revenue and profit orientated. But these days, it's a different story. With the boom in social media platforms with millions of users worldwide, things have completely changed and now we as a destination, are much more focused on the guest services and their experiences, to ensure that the reputation stays at its best at all channels.
Scarcity of local talent has been and is a major concern for us too. Given the speed of the new resort and hotel developments, this in my opinion will get worse as we are yet unable to inject well trained youth into the tourism sector.
HM: As someone who has worked for a number of luxurious high-end properties, how would you define luxury? Over the years, have you noticed any changes to how guests perceive luxury?
MH: Luxury is a feeling that a person gets by receiving value for the money he spends. A simple resort can also provide a luxury experience to someone who stays there by exceeding guest expectations.
Luxury is not defined by the look only. A well-polished, posh looking resort or hotel may not be able to provide a luxury service if the service falls behind. Therefore, in my opinion it's a combination of needed facilities, personalized service, guests being at ease throughout, attention to detail, outgoing staff and detail oriented team that completes a luxury experience.