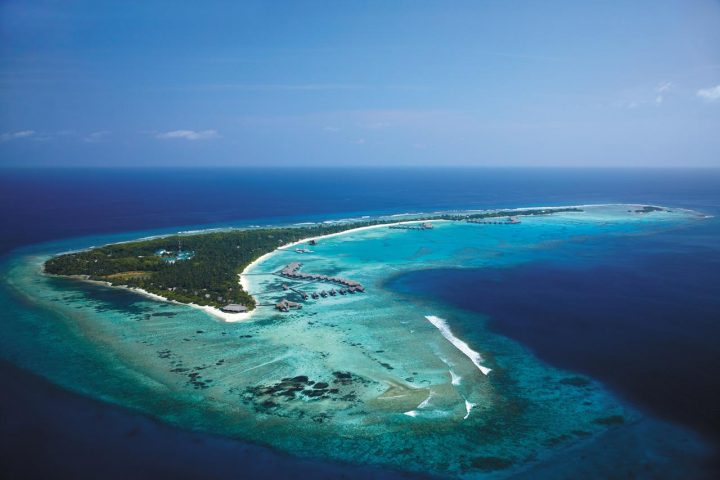 Government to Relinquish Shangri-La Villingili Stakes
Shangri-La Villingili Resort & Spa is a three-km-long archipelago studded with 147 villas and over 12-hectares of lush foliage. The Hong-Kong multinational hospitality brand was developed in Addu through collaborative investments of Addu Investment Pvt (70 percent) and the government of Maldives (30 percent).
Last month – during a visit to Addu City – President Ibrahim Mohamed Solih stated that the company has been functioning in a negative financial position; should the government release its shares, they would be obliged to pay $70 million. He also believes that the ideal move would be cutting down the losses and leaving Shangri-La.
Speaking at the parliament in 2022, Minister Mausoom highlighted that the government – although owned 30 percent of the shares – was not receiving any benefits. Even still, the state stands liable for measures taken to mitigate the financial losses; hence, the state was seeking a solution that would allow the state to move forward by releasing the shares back to the resort. In order to do so, the state sought an amendment to the tourism act, which would enable Addu Investments to purchase the shares from the government. Even with the amendment in place, the government would need to settle an amount of MVR 80 million in order to transfer the shares.
Speaking to the parliament on Tuesday, 14th February 2023, the Minister Dr. Abdulla Mausoom stated that the state has been looking forward to the reopening of the property for the past two years. The minister also highlighted that they have given their best effort by lowering the island's rent as much as possible. The government has formally informed Addu Investments Pvt on the decision and proceedings will commence once the company responds.
The property, which has been in operation since 2009, closed its doors to visitors in April 2020 in response to the Covid-19 pandemic. Minister Mausoom concluded his statement on Tuesday, expressing that they eagerly await the reopening of the property upon the resolvement of issues surrounding Shangri-La.
Featured Image: Shangri-La Villingili