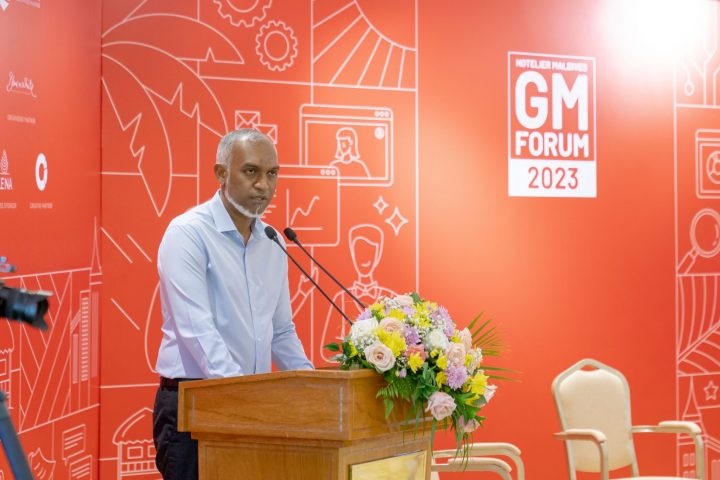 Hotelier Maldives GM Forum 2023: President-elect assures full support for tourism diversification
President-elect Dr Mohammed Muizzu on Thursday pledged government support and cooperation for the growth and diversification of the tourism industry.
Muizzu made these commitments at the Hotelier Maldives GM Forum 2023, which took place at Bandos Maldives on Thursday. Notably, this marked his first participation in a tourism event following his victory in the presidential election.
During the forum, Muizzu shared his government's plans to boost tourism over the next five years. Alongside the government's endeavours, he assured industry leaders of full cooperation and support, extending not only from the Ministry and affiliated entities but also from diplomatic missions worldwide.
Key initiatives to promote tourism within the next five years include:
Engaging in discussions with contractors to expedite the completion of the new terminal at Velana International Airport, with the goal of opening it for the next year's tourism season.
Expanding the national airline's operations and introducing long-range wide-body aircraft to increase tourist arrivals.
Muizzu emphasised the need to diversify the tourism product line, acknowledging the impact of the Covid-19 pandemic, recent market changes, and global security concerns as a call to action.
"These developments underscore the necessity to work harder to maintain Maldives' position as a leader in the tourism market, earned through your collective efforts," Muizzu stated.
He concluded by affirming the new government's unwavering commitment to collaborating with all endeavours aimed at elevating Maldivian tourism to new heights.