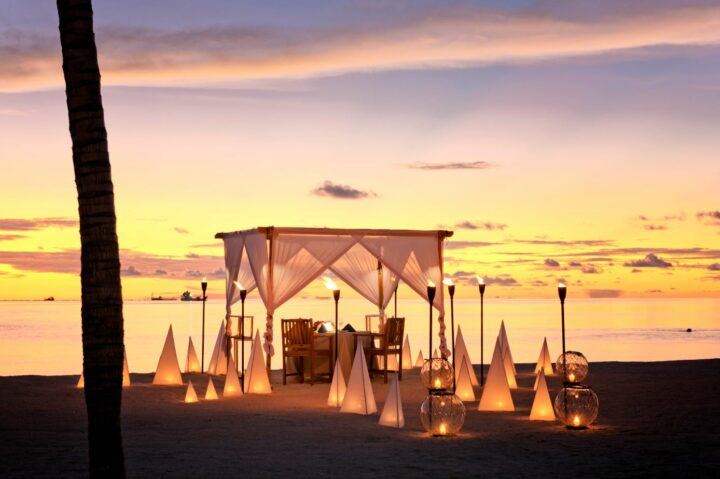 Grand Park Kodhipparu, Maldives To Host Jef Schuur To Offer Elevated Dining Experience
Grand Park Kodhipparu, Maldives Will Host Chef Jef Schuur from 10th – 19th February 2020 (10 nights service) to present an exciting degustation menu at one of the most exquisite outlets of the resort, FireDOOR.
"No-Nonsense and unique" "Local meets Cosmopolitan" "We live by the seasons and every season has its own nature, its own beauty"- Commented Chef Jef.
An hour and a half from Amsterdam, twenty minutes by boat from Den Helder, between the land and the sea lies Texel, an island in the Frisian archipelago that belongs to the UNESCO World Heritage List. It is where chef Jef Schuur, hand in hand with his wife Nadine Mögling, chose to open a Michelin Starred restaurant and several beautiful modern suites in what was once a presbytery.
With the changing tides, chef Jef Schuur cooks with local products in a no-nonsense and unique style. Always looking for harmonious contrast in taste and texture. Nadine, a sommelier, is an expert in European wines and uses her extensive knowledge of organic and natural wines to create subtle and unique pairings to compliment the cuisine's harmonious contrasts of tastes and textures.
Chef Jef shall also be sharing his passion of produce and culinary experiences with guests in celebration of St Valentine's Day: A unique specially curated menu shall be served under the stars, over the water for couples to enjoy with carefully selected Champagne.
On this event, Raffaele Solferino, General Manager of Grand Park Kodhipparu, Maldives added "Our belief is to create extraordinary experiences for our valued guests and innovate continuously to provide something new. With this collaboration, we will add more character to our finest restaurant on the island, where the diners will get a taste of Chef Jef's signature dishes, which he describes as artistic and unique, inspired by tradition with refined flavours."
Firedoor, the resort's speciality restaurant sets the stage for special celebrations. Guests can enjoy a hive of activity at the show kitchen featuring an impressive Josper grill to fire up appetites. The custom-built oven enables the Chef to smoke, slow roast, hot roast as well as baking and grilling directly on coals which will bring a unique and exciting dining barbecue experience to the Maldives.