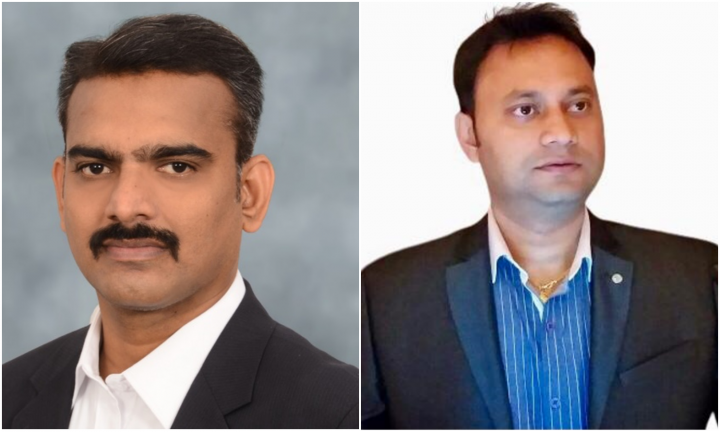 Grundfos Pumps experts to address sustainability challenges at Hotelier Maldives GM Forum 2023
The highly anticipated Hotelier Maldives General Managers (GM) Forum 2023, scheduled for October 19, 2023, at Bandos Maldives, will feature a compelling presentation titled "Energise Tomorrow." This joint presentation will be delivered by three distinguished experts who collectively bring extensive knowledge and experience in the realms of renewable energy and sustainable technologies.
Deenadayalan Krishnasamy, Head – Aftermarket Sales CBS (INDO) at Grundfos Pumps, and Saurav Ghosh, Manager, Exports – INDO, will join forces to provide valuable insights into sustainable energy solutions and efficient practices. Their contributions to the session are poised to offer essential guidance on embracing eco-friendly technologies in the context of the Maldives' tourism industry.
Deenadayalan Krishnasamy, renowned for his leadership in building technology systems and services, holds a background in Electrical & Electronics Engineering. Currently overseeing commercial building services in India, Maldives, Nepal, Bhutan, and Bangladesh as the Head of Aftermarket Sales at Grundfos, Deenadayalan boasts over two decades of expertise in various facets of the industry, including aftermarket sales, after-sales service, energy audit, value selling, team leadership, financial management, project management, business development, market research & analysis, strategy planning & implementation, and sales & negotiations. His specialisation in advanced building automation and controls further enriches his contributions to the forum.
Saurav Ghosh, a customer-centric engineering professional, brings 17 years of experience in serving a wide array of customers in the field of industrial automation and building services. With a background in Mechanical Engineering, Saurav currently takes on the role of Sr. Manager Export Business at Grundfos, responsible for commercial building services in the Eastern part of India, alongside Maldives, Nepal, Bhutan, and Bangladesh. His fervor for maintaining long-term relationships with stakeholders, grounded in principles of openness, transparency, and trustworthiness, is a testament to his commitment to fostering sustainable energy-efficient solutions.
In addition to Deenadayalan and Saurav, Eedham Rasheed, the Executive Director at Islanders Group, will offer a unique perspective on sustainability. Serving as the Executive Director at Islanders Group, a diverse conglomerate with interests spanning education, industrial services, technology, and real estate, Eedham focuses on managing the industrial and technology divisions within the group. In the industrial division, he oversees the water industry service sector, with a key partnership with Grundfos serving 90% of the Maldivian islands in both public and private sectors. Simultaneously, in the technology division, he spearheads the delivery of cutting-edge AR, VR, XR, and AI solutions to diverse industries in the Maldives and beyond. Eedham's commitment to aligning the group's culture with the best practices in environmental, social, and corporate governance goals reflects his dedication to sustainability.
"We are privileged to have experts of the caliber of Deenadayalan Krishnasamy, Saurav Ghosh, and Eedham Rasheed at our forum. Their insights into renewable energy and sustainable technologies will be invaluable for our audience, especially as the Maldives continues to embrace eco-friendly practices in the hospitality sector," Ali Naafiz, Editor of Hotelier Maldives, said.
The Hotelier Maldives GM Forum 2023, which is the most anticipated event for hoteliers in the Maldives, will be held at Bandos Maldives resort on October 19, 2023. The forum is expected to attract over 100 hoteliers from various resorts and hotels in the Maldives. This year's forum is sponsored by several leading companies in the hospitality sector, such as Ooredoo Maldives, Fuel Supplies Maldives, Far Horizon, Bestbuy Maldives, Manta Air, Coca-Cola Maldives, Alia Investments, Villa Hakatha, Swimsol, Souvenir Marine, and more.