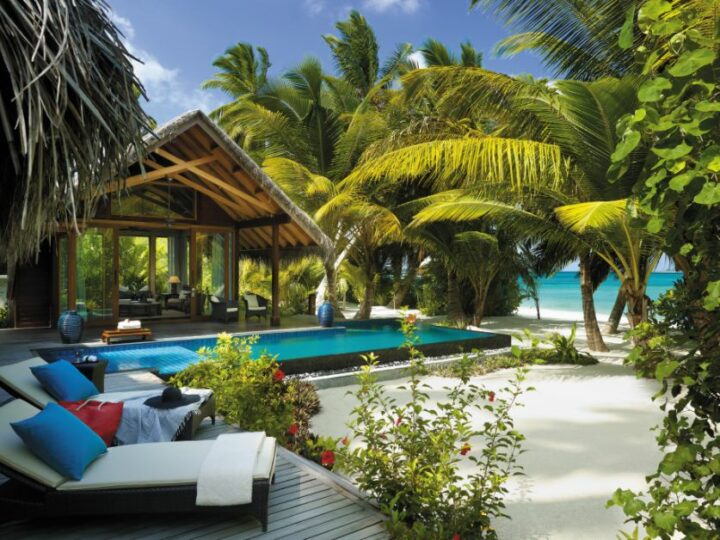 Shangri-La's safari by land and sea in Sri Lanka and the Maldives
Shangri-La Hotels & Resorts has introduced the 'Finding Shangri-La: Indian Ocean island-hopping offer', giving guests the chance to safari by land and sea at Shangri-La resorts in Sri Lanka and the Maldives.
According to Shangri-La Hotels & Resorts, the package will allow guests to enjoy "an unforgettable twin-centre trip" between Shangri-La's Villingili Resort & Spa in Addu City, and Shangri-La's Hambantota Resort & Spa in Sri Lanka, experiencing once-in-a-lifetime wildlife safaris by both land and sea.
Adventure travellers can now embark upon an effortless journey across the Indian Ocean to uncover the region's most enchanting flora and fauna; from the elusive Sri Lankan leopard to the Maldivian eagle ray, combined with Shangri-La's unparalleled hospitality, offering memorable bespoke experiences, it said.
The package offers guests staying a minimum of seven nights at Shangri-La Villingili to receive three nights complimentary stay at Shangri-La Hambantota. Guests staying a minimum of four nights at the resort in Villingili will receive a one-night complimentary stay at the property in Sri Lanka. The offer is valid across all villa categories until December 17, it said.
Shangri-La's Hambantota Resort & Spa, which opened to guests in June 2016, is in close proximity to Sri Lanka's finest nature and wildlife reserves – in particular, Yala, Bundala, and Udawalawe National Parks. The area surrounding the resort also gives guests the chance to witness parading peacocks and wandering elephants.
Shangri-La's Villingili Resort & Spa is located in the southernmost atoll of Addu City and is home to a unique ecosystem. The island's lagoon is one of the most biodiverse marine environments on the planet with eagle rays, turtles, and black tipped reef sharks which all feature in the resort's Tropical Safari.
Shangri-La Hotels & Resorts introduced the new and exciting package following the introduction of direct flights between Gan, Maldives, and Colombo, Sri Lanka.
Hong Kong-based Shangri-La Hotels and Resorts currently operates 98 hotels under the Shangri-La brand with a room inventory of over 40,000, with hotels located in Australia, Canada, mainland China, Fiji, France, Hong Kong, India, Indonesia, Japan, Malaysia, the Maldives, Mauritius, Mongolia, Myanmar, Philippines, Qatar, Singapore, Sultanate of Oman, Taiwan, Thailand, Turkey, the United Arab Emirates and the United Kingdom.