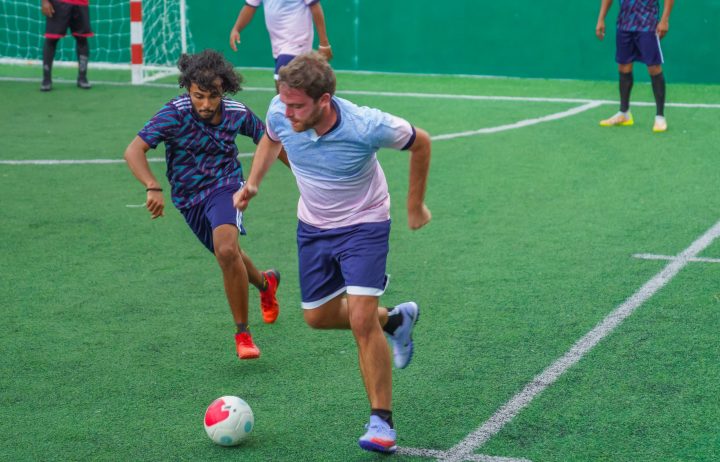 Hard Rock Hotel Maldives to host football event with Fabrizio Romano
In an extravagant takeover for football enthusiasts, Hard Rock Hotel Maldives at CROSSROADS has announced an exclusive event that promises to be a hat-trick of football fandom. From the 14th to the 22nd of November, step onto the pitch with Italian soccer journalist, Fabrizio Romano, a Forbes 30 Under 30 star, with over 25 million social media fans.
Known for his on-point reporting and "Here We Go" declarations, Romano is ready to unleash his football magic at the ultimate luxury retreat in the Maldives. In true Hard Rock style, this event is set to be a free-kick from the ordinary, promising a spectacular volley of football-related experiences for guests:
The game kicks off with a football masterclass for teens— where stars are born, at the Octagon Garden at Hard Rock Hotel Maldives. Budding football maestros will receive expert coaching, tactical insights, and a chance to unlock their football potential, guided by one of the sport's brightest stars.
Showdowns with Local Football Royalty… Get ready to witness hat-trick after hat-trick as three action-packed football clashes unfold, featuring local league champs, including the formidable Crossroads team. These friendly matches will serve up goals and passes that'll bring you closer to the world of football or soccer as called in other parts of the world.
For those who can't get enough of the beautiful game, Romano has a corner kick of surprises that will leave you yelling, "Golazo!" From insightful discussions about the intricate world of football transfers to personal meet-and-greets, this event is the full 90 minutes of pure football enjoyment.
To secure your spot at this extraordinary football fiesta and immerse yourself in the rhythm of the beautiful game at Hard Rock Hotel Maldives, visit Hard Rock Hotel Maldives. Here, football's finesse meets the tranquillity of the Indian Ocean, creating memories that will linger long after the final whistle.